Whew! Galaxy S8 lets you move the back key and adjust the home button feedback
31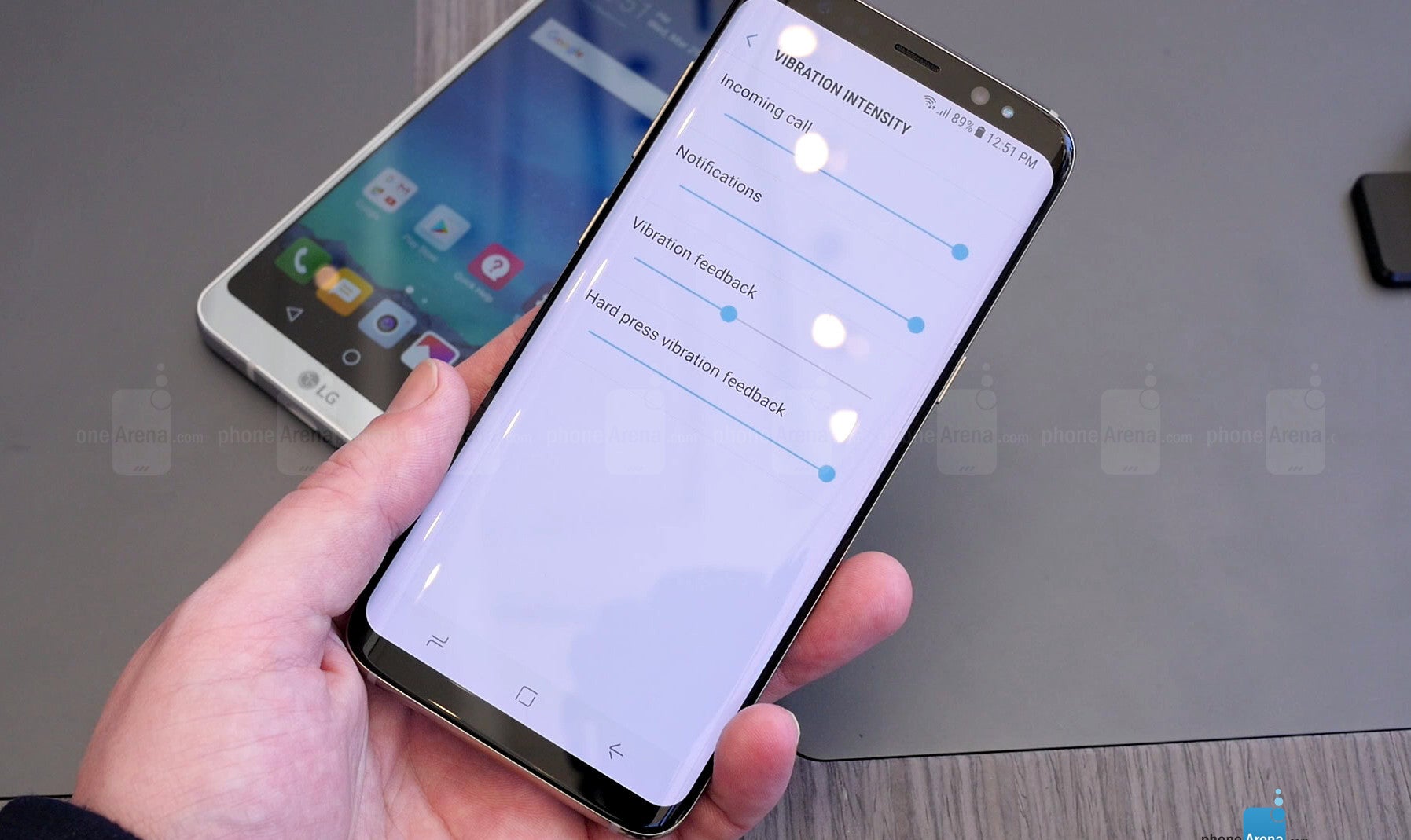 That haptic engine beneath the S8 home key has some adjustable power
With the
Galaxy S8
and
S8+
, Samsung finally ditched the retro physical home button, and got on with the times by introducing on-screen navigation like every self-respecting Android that wants to come with good screen-to-body ratio. Samsung, however, went a step further, and introduced a very intriguing hybrid home key that is still a virtual endeavor, yet has a pressure-sensitive layer and haptic feedback engine underneath it. This way, you can still feel as if you are pressing a physical button of sorts, and you can call the home key from any app by just hard-pressing the respective area at the bottom of the display.
Pretty genius move, if done right, as this allowed Samsung to drastically shrink the bottom bezel, in addition to the top one, and achieve the record 83% screen-to-body ratio that the Galaxy S8 has in its top-shelf class. We say "if done right," as Apple utilizes a similar pressure-sensitive
Touch ID
button on the
iPhone 7
, but it's still a dedicated bezel area with ridges you can feel and press. Samsung is at a disadvantage here in terms of ergonomics, with a polished clear glass that simply projects the home key icon underneath. Thankfully, it has provided a way to adjust the haptic engine intensity upon deep press or a light touch, as you can see in our photo of the S8 settings above, so you can mix and match to your heart's desire, until you achieve the perfect balance for your particular finger-bending abilities.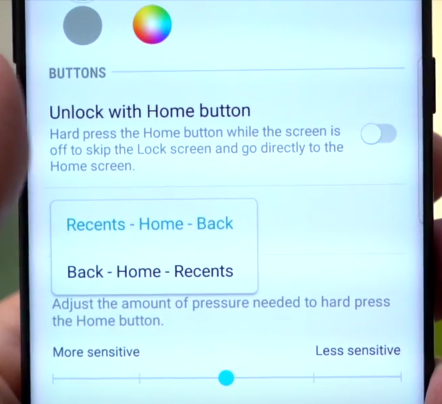 Back key to the left, back key to the right
That's not where the ergonomics adjustments end, though, as the other advantage of having on-screen buttons is that you can move them around, or remap them as you see fit. Unlike stock Android, for instance, Samsung puts the back key on the right, which we approve, as we only have to stretch our thumb down to go back, instead of trying to reach all the way down and across to the other end of a big phone each time we want to move to the previous page while using the handset with one hand. Some folks, however, swear by the left placement of the back key, as that's how they are used to, so Samsung provided a setting to move the back button from the left to the right, too. Smooth moves, Samsung, smooth moves.