The Bixby button on the Samsung Galaxy S8 can be remapped, here's proof and a tutorial
10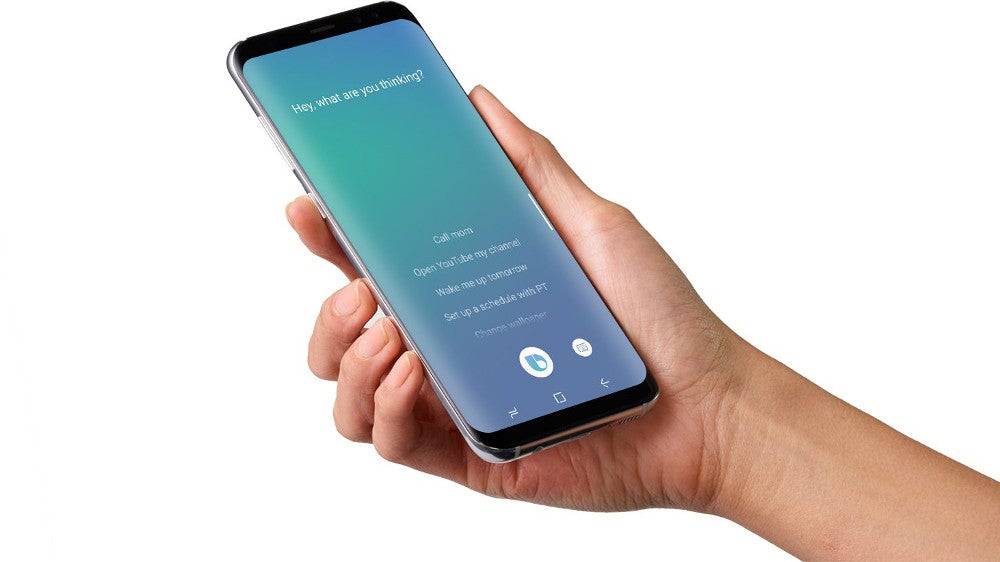 The
Samsung Galaxy S8
and
S8+
will be in the hands of consumers in exactly 15 days, but some retailers in the US have already secured and are showcasing display units of the two new flagships. A clever YouTuber under the name of Dylan Bertwell has used this opportunity to walk into a Best Buy store and try to answer a question that many of us have been asking - can the physical Bixby button be reconfigured to open other applications?
The answer is yes, and all that one needs to do to accomplish this task is to install a third-party app and follow some simple instructions. The app in question is called All in One Gestures and you can currently download it from Google Play. Although most of you will have to wait until April 21st in order to start fiddling with your brand new handset, it might be a good idea to bookmark this page and return to it if you want to quickly remap the Bixby button to something more useful. We've listed the instructions below, and a download link to All in One Gestures can be found in the first step. Happy tinkering!
Instructions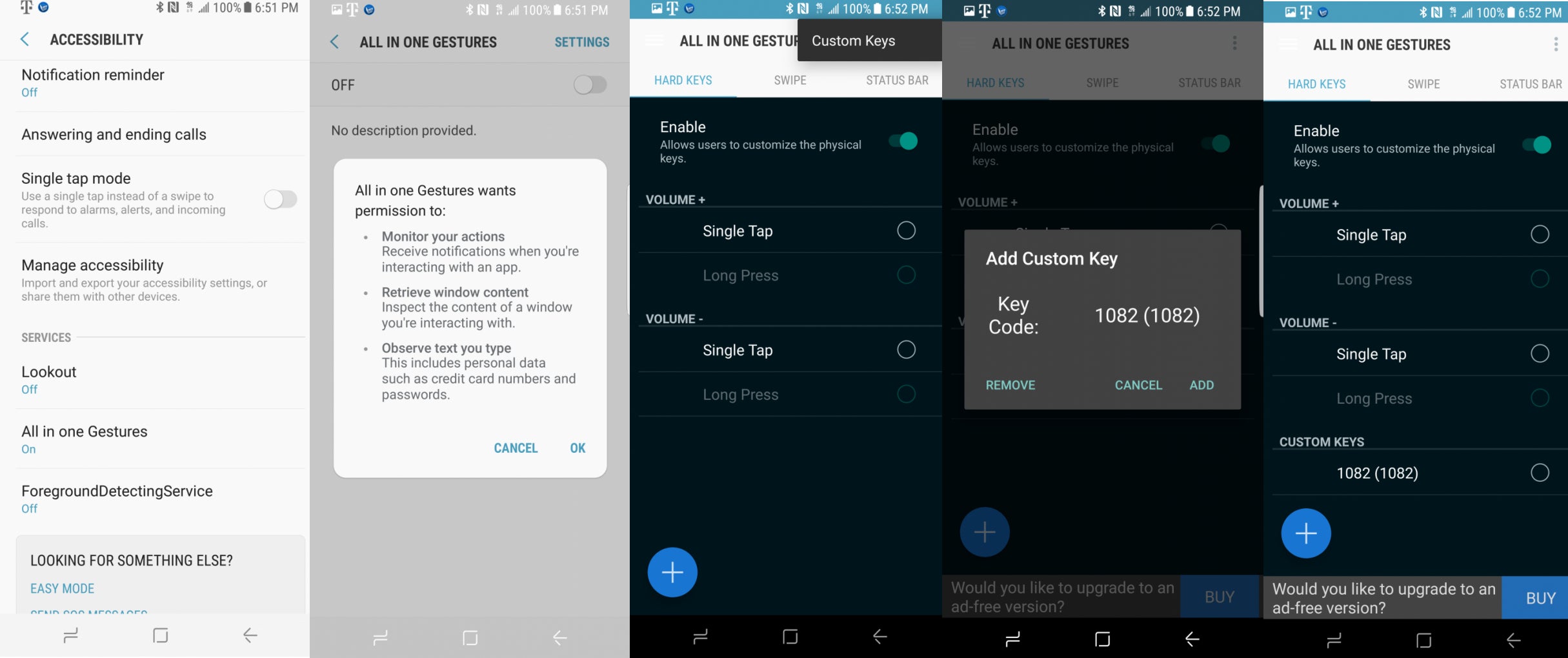 1.
Download and install All in One Gestures. |
Download from Google Play
2.
The app will ask for access to a couple of things, grant it.
3.
Once your're inside the app, swipe left to the Hard Keys section and enable the function. Now, you should see a message popping up at the bottom of your screen, click on it.
4.
You'll be redirected to the Accessibility Settings screen located in your default settings app.
5.
Scroll to the "Services" section at the bottom, locate All in One Gestures and toggle the radio button to ON.
6.
Once that is complete, return to the Hard Keys section in All in One Gestures and press the menu button at the top right corner (the three little dots).
7.
You should see a single section called "Custom Keys", press it and and an option will appear that will ask you to "Add Custom Key".
8.
Once you see this option, press the Bixby button and the number 1082 should appear. Now press the back button and go to the bottom of the Hard Keys section.
9.
There should be a "Key Code" field located below the usual options, 1082 represents the key code for the Bixby Button.
10.
Click on it, and choose what action or app you'd like the button to perform/launch. You're all set, enjoy!