Apple may use thermoformed glass for the iPhone 8 chassis to ease wireless charging
13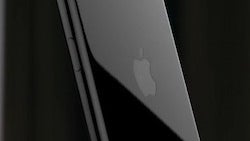 Apple is allegedly
toying around with various prototypes
that may point it to an
"all-screen" OLED iPhone 8
being announced in the fall, together with the arrival of the more orthodox
iPhone 7s
and
7s Plus
, or whatever it decides to name them. While the latest speculation is that not much has been agreed on regarding the looks of said iPhone 8, a couple of basic requirements are said to be the starting point - display that is around 5 inches, dual rear cameras, and wireless charging.
That last feature obligation has reportedly prompted Apple to move back to glass for the chassis of the iPhone 8, as a metal bod and wireless charging don't necessarily play well together. In fact, Korean media is reporting that Apple is working with its Chinese supplier Biel Crystal on producing the glass back of the phone. Biel has been providing glass display substrates for the top dogs Apple and Samsung for a while now, as well as sapphire for the camera lenses or the Apple Watch screen.
They are reportedly now supplying thermoformed glass chassis samples to Apple that may go into an eventual OLED iPhone 8 that will have a front that is mostly screen, and clear of home buttons and other elements, while the glass rear will be sandwiched against it over a metal frame, or so the rumors go. A "thermoformed" glass cover is similar to what Samsung uses on its phones with curved display since the
S6 edge
. Samsung calls it "
3D thermoforming
," and it essentially places glass between two molds, heats it to 800 degrees Celsius, and then the cover glass gets pressed into the perfect
symmetrical
shapes that, say, formed the sides of the deceased
Note 7
.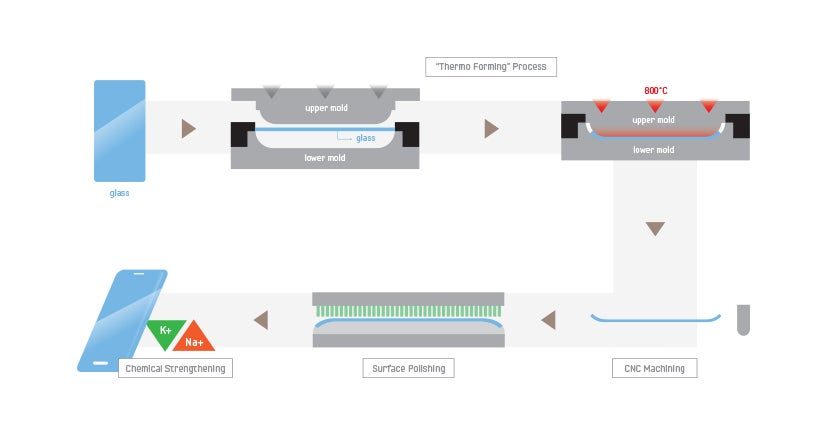 Samsung's glass thermoforming process
Recommended Stories