Apple iPad Pro (2021) release date, price, features and news
We may earn a commission if you make a purchase from the links on this page.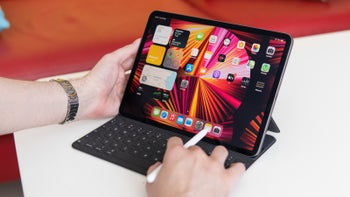 The exciting new
M1-powered 2021 iPad Pro was made official
on April 20. If you're interested in learning about it and purchasing it, you're in the right place! Here's everything you may want to know about
Apple
's newest and most powerful tablet to date.
Apple iPad Pro (2021) release date
Initially, several reputable sources had claimed that the 2021
iPad Pro might come out "as early as April"
, which held true. Apple hasn't been as consistent with its iPad Pro release dates as it is with iPhones, but the predictions were correct and the 2021 iPad Pro was announced on April 20, 2021.
Pre-orders for the new M1 iPad Pro began on April 30, while shipping started on May 21, 2021. Please refer to
iPad Pro 2021 price, preorder, best deals
if you need help choosing where to buy the iPad Pro (2021) from. Alternatively, you can get it from those retailers:
Apple iPad Pro (2021) price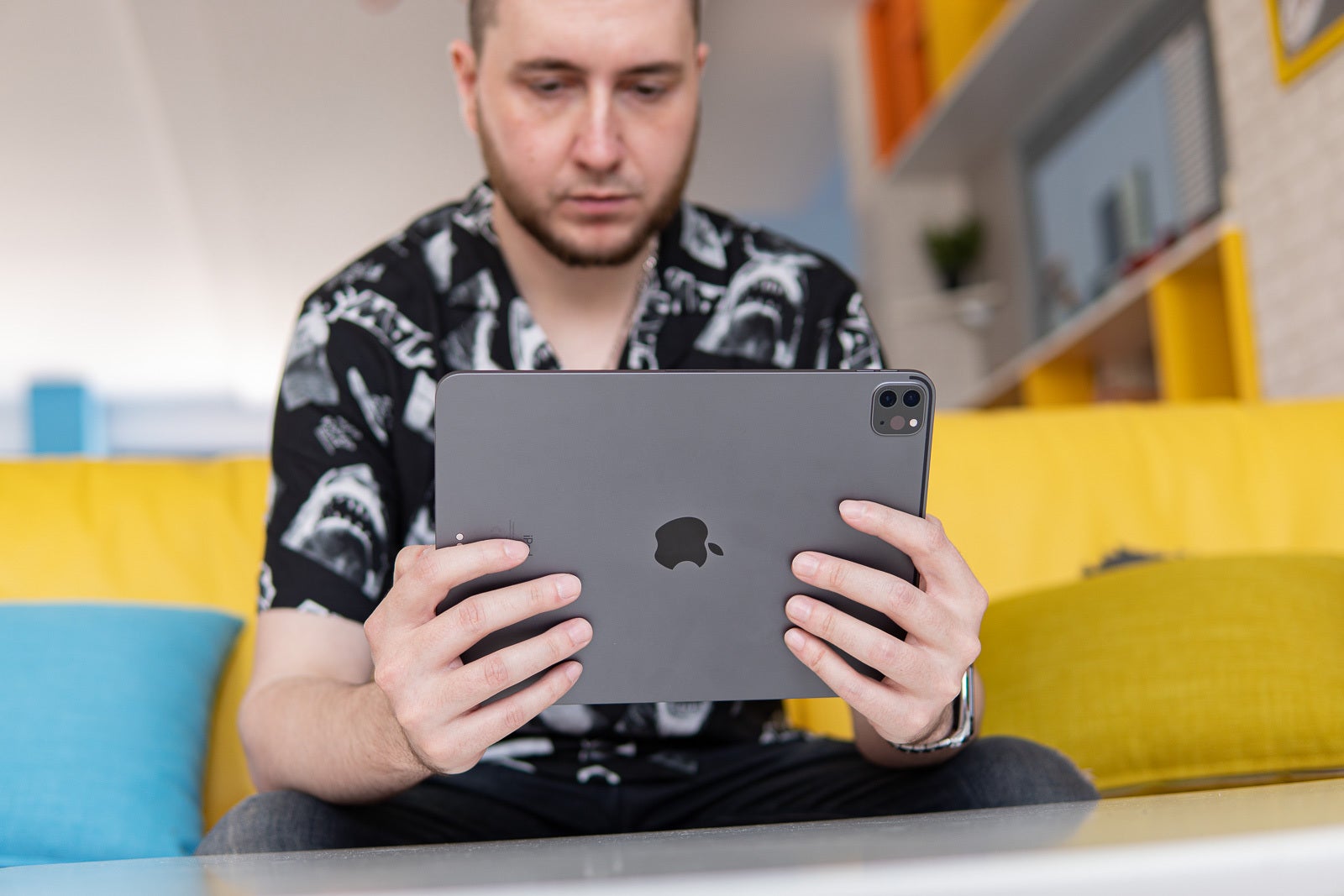 The new M1-powered iPad Pro comes in two sizes and the base price for each one is as follows:
The 11-inch iPad Pro starts at $799 (Wi-Fi) and $999 (Wi-Fi + Cellular)
The 12.9-inch iPad Pro starts at $1,099 (Wi-Fi) and $1,299 (Wi-Fi + Cellular)
The 2021 iPad Pro's storage options start at 128GB and include 256GB, 512GB, 1TB, and 2TB. As usual, there is no expandable storage via microSD.
Apple iPad Pro (2021) design and display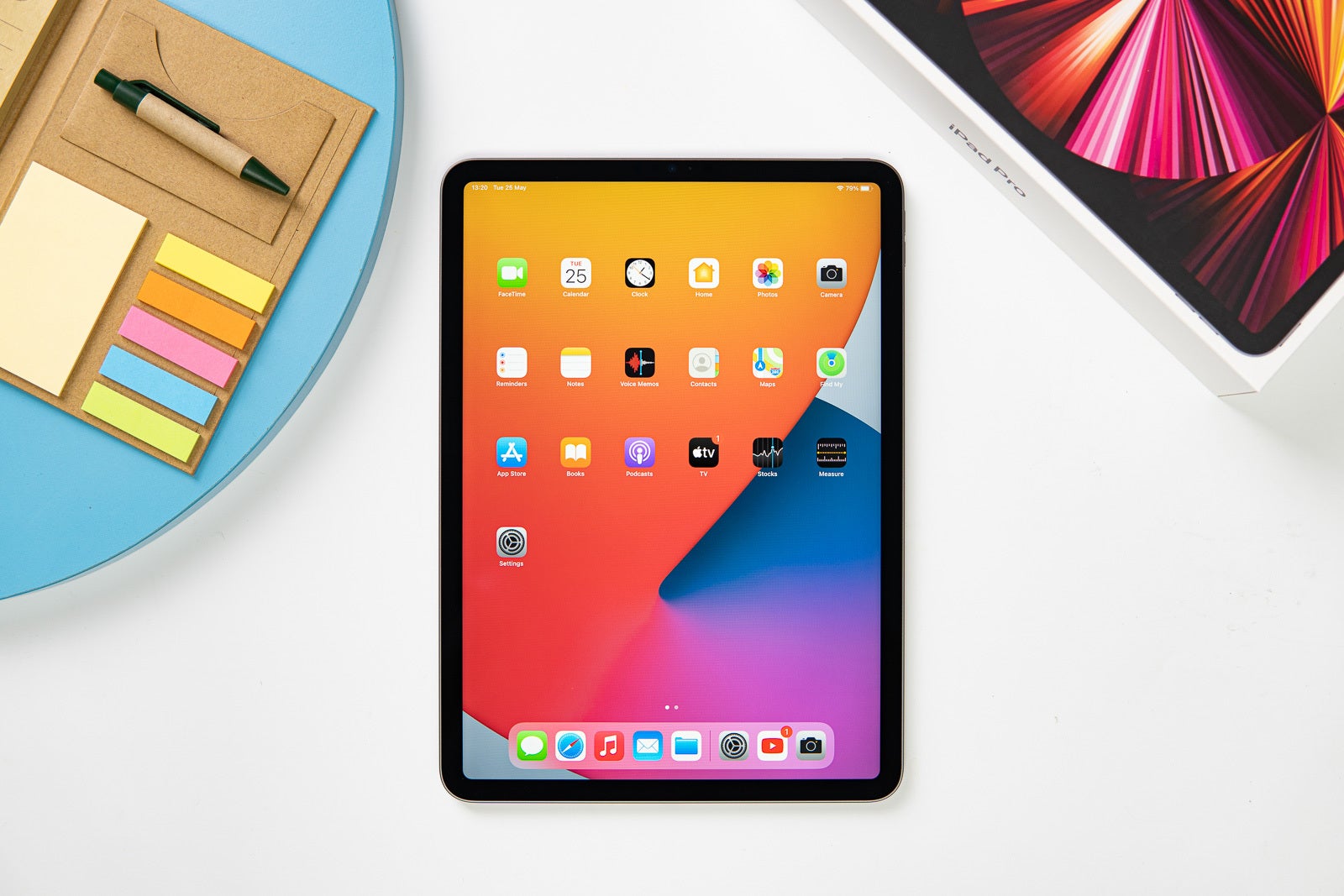 The 2021 iPad Pro is virtually unchanged from its predecessor in terms of design, but it comes in a new color – white, alongside a black option. It features the same modern build with minimal symmetrical black bezels surrounding the display. It once again also comes with quad speakers, two on each side, a USB Type-C port (now supporting Thunderbolt), keyboard and Apple Pencil connectors, visually the same camera module with improved dual cameras, and the same LiDAR sensor.
While the 11-inch 2021 iPad Pro still uses the same Liquid Retina display technology as last year, the new 2021 iPad Pro 12.9-inch sports an XDR Liquid Retina display that uses mini-LED technology. This new technology improves the display's contrast ratio and brightness, plus reproduces deeper blacks, making it a close competitor to OLED. It's a significant display upgrade over any previous iPad models. Both iPad Pro models (the 11-inch and the 12.9-inch) feature a super-smooth 120Hz screen refresh rate like their predecessors.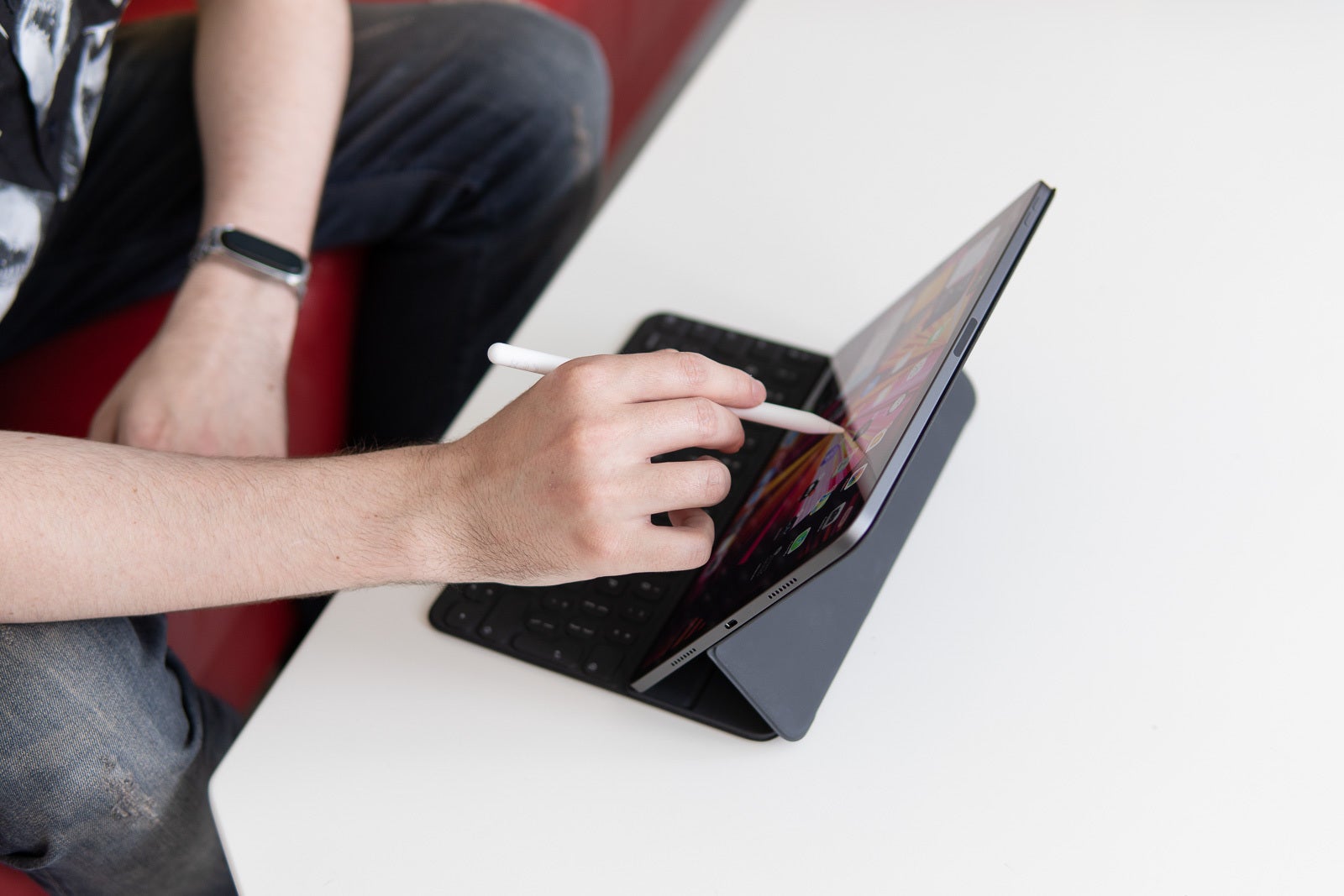 As the iPad Pro's size didn't change from last year, it's compatible with both newer and some prior
iPad Pro cases
and accessories, most notably the Magic Keyboard and Smart Keyboard Folio. The 2021 iPad Pro also supports the Apple Pencil 2 and has a magnetic docking spot for it just like last year's iPad Pro and the
iPad Air 4
.
Apple iPad Pro (2021) camera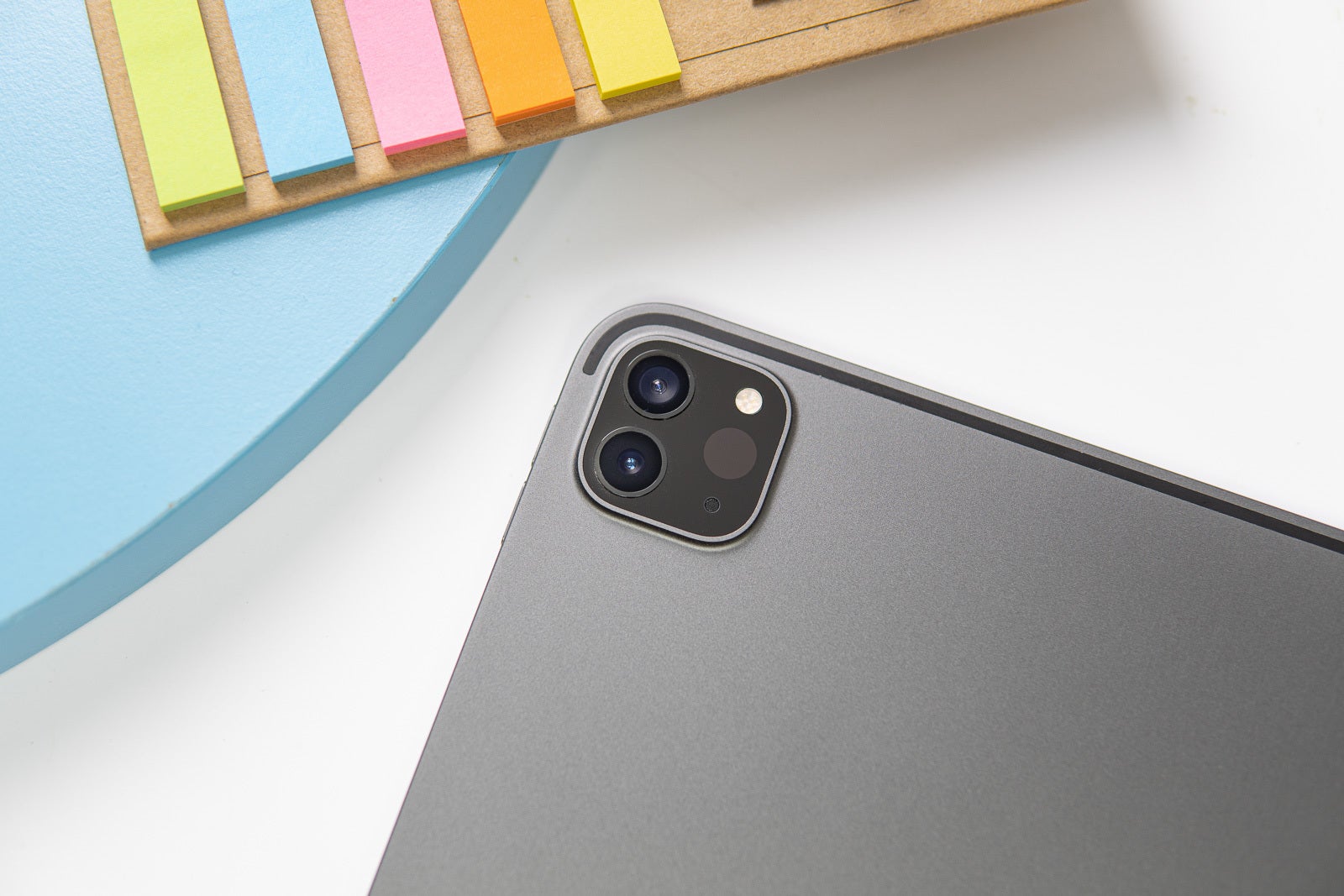 The 2021 iPad Pro's rear camera module now holds a 16MP ultra-wide camera along with the expected main camera, LiDAR sensor and flash. The tablet's front camera has also been upgraded to 12MP and comes with a new software feature called Center Stage.
Center Stage improves on the user's video conferencing experience by focusing on them and keeping them in the middle of the frame even if they're moving around. This is made possible thanks to the FaceTime camera being wide enough to capture a large viewing area (122 degrees), thus it can still see and attempt to focus the user even if they've left the center of the frame.
Apple iPad Pro (2021) specifications
11-inch 120Hz ProMotion LCD / 12.9-inch 120Hz Liquid Retina XDR (Mini-LED) display
Apple M1 chip
Starting at 8GB of RAM, up to 16GB of RAM
12MP main camera, 10MP ultra-wide camera (125° FOV), LiDAR sensor, flash
12MP TrueDepth selfie camera with Center Stage support
USB Type-C port with Thunderbolt
Stereo speakers (two on each side, four in total)
5G connectivity (mmWave in the US)
Apple iPad Pro (2021) software
The 2021 iPad Pro models are coming with iPadOS 14 out the box, to later be updated to
iPadOS 15
, which features improved multitasking and an updated Safari web browser. Previously, iPadOS 14 introduced better home screen widgets to all iPads that support it, and a notable new feature called Scribble. If the user owns an Apple Pencil (2nd-gen, in the case of the iPad Pro), Scribble lets them handwrite into any text field with the Pencil itself, instead of having to rely on the on-screen keyboard. Thus, iPad users can now use their Apple Pencil for almost anything they may wish to do on the iPad.
With iPadOS 14 also came new security features, with the most notable ones surrounding the Safari internet browser for iPad. Safari can now inform the user of weak passwords, while the App Store now shows privacy information to the user, such as what permissions an app requires, before downloading it. Small interface changes were also made to built-in apps such as Files, better adopting the use of sidebar menus for better navigation on the large screen, thus making the iPad feel more like a computer, instead of just a larger iPhone.
Apple iPad Pro 11-inch (2021) detailed specifications
Oleophobic coating, Ambient light sensor
10 MP (Ultra-wide)
Optical zoom: 2.0x; Aperture size: F2.4
ToF 3D depth sensing (Depth information)
3840x2160 (4K UHD) (60 fps), 1920x1080 (Full HD) (240 fps), 1280x720 (HD) (30 fps)
12 MP
1920x1080 (Full HD) (60 fps)
9.75 x 7.03 x 0.23 inches (247.6 x 178.5 x 5.9 mm)
16.44 oz (466.0 g)
the

average

is 18.5 oz (529 g)
Back: Aluminum; Frame: Aluminum
Apple iPad Pro 12.9-inch (2021) detailed specifications
HDR support, Oleophobic coating, Ambient light sensor
10 MP (Ultra-wide)
Optical zoom: 2.0x; Aperture size: F2.4
ToF 3D depth sensing (Depth information)
3840x2160 (4K UHD) (60 fps), 1920x1080 (Full HD) (240 fps), 1280x720 (HD) (30 fps)
12 MP
1920x1080 (Full HD) (60 fps)
11.05 x 8.46 x 0.25 inches (280.6 x 214.9 x 6.4 mm)
24.06 oz (682.0 g)
the

average

is 18.5 oz (529 g)
Back: Aluminum; Frame: Aluminum