Samsung Galaxy Buds 2 vs Galaxy Buds 1: Differences we expect so far
3
We may earn a commission if you make a purchase from the links on this page.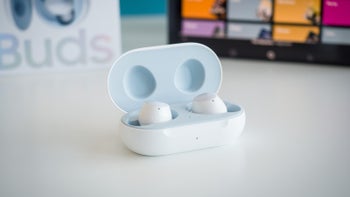 It's a very hot summer and despite the hurdles we're still facing in 2021, you've decided to take a nice vacation near a beach, or maybe up in the mountains, away from the noisy city. Which headphones to pick up for that trip? Even if you're staying, it would be nice to have some
wireless earbuds with Active Noise Cancelling
to block the aforementioned city noise so you can traverse it or work out while you're in your own little music-filled world.
Should you buy the first Samsung Galaxy Buds from 2019, or should you wait a bit to pick up
Samsung
's upcoming Galaxy Buds 2 instead? Let's compare the two and find out!
Galaxy Buds 2 vs Galaxy Buds: Price and release date
The Samsung
Galaxy Buds 2 price was leaked
to be between $149 - $169 in the US and between €180 - €200 in Europe. This unsurprisingly puts them in direct competition with
Apple
's second-gen AirPods ($159). The Buds 2 are expected to be released at the Samsung
Galaxy Z Fold 3 Unpacked event
on August 11, 2021.
The 2019 Samsung Galaxy Buds 1 launched at $130, although they can be found for less nowadays, as Samsung has slowly phased them out in favor of its other true wireless earbuds, which we'll also take a look at below.
In any case, not a big price difference, but are there notable functionality differences? Let's continue and find out...
Galaxy Buds 2 vs Galaxy Buds: Design and colors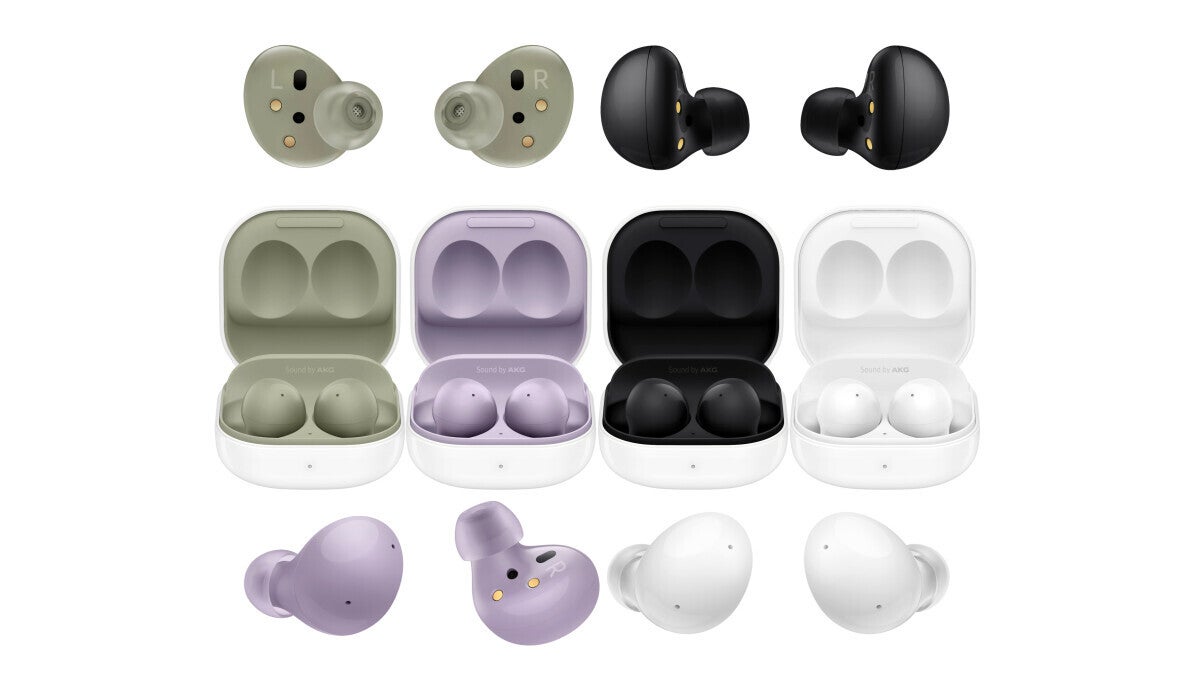 Leaked Galaxy Buds 2 images
According to the latest leaks, the
Galaxy Buds 2 will feature a design similar to the first Buds
. Like their price, the
colors of the Galaxy Buds 2 have leaked
recently too. The Galaxy Buds 2 will come in the following color options: Green, Violet, White, Black, and later on - possibly Yellow.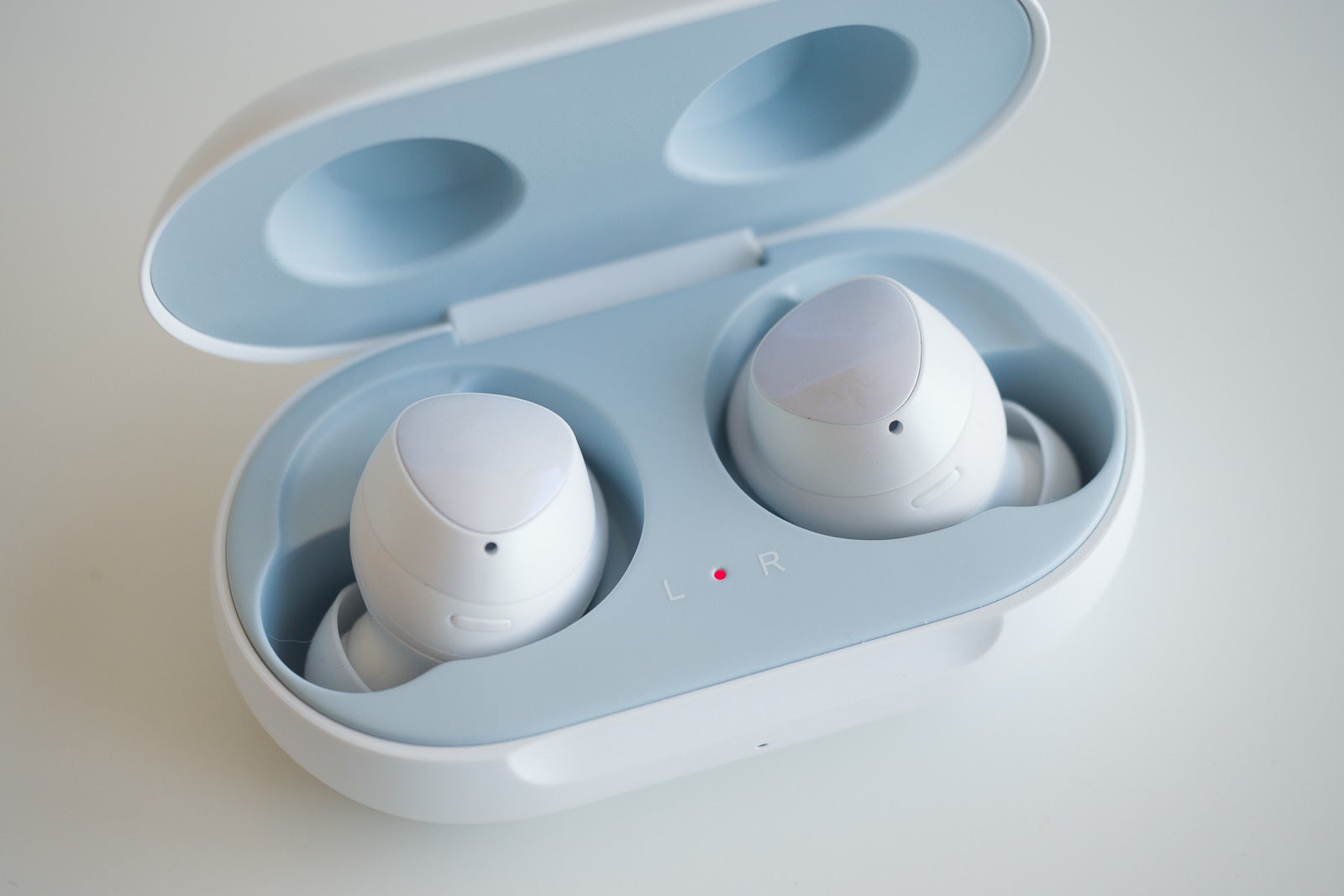 The Galaxy Buds 1 in their charging case
The first Galaxy Buds were released in Black, White, and Yellow, so less options there. Those have a rounded charging case, rubber tips and an understated design with touch sensors on the outside.
| Galaxy Buds 2 colors | Galaxy Buds colors |
| --- | --- |
| Black | Black |
| White | White |
| Yellow | Yellow |
| Green | |
| Violet | |
Galaxy Buds 2 vs Galaxy Buds: Sound quality and ANC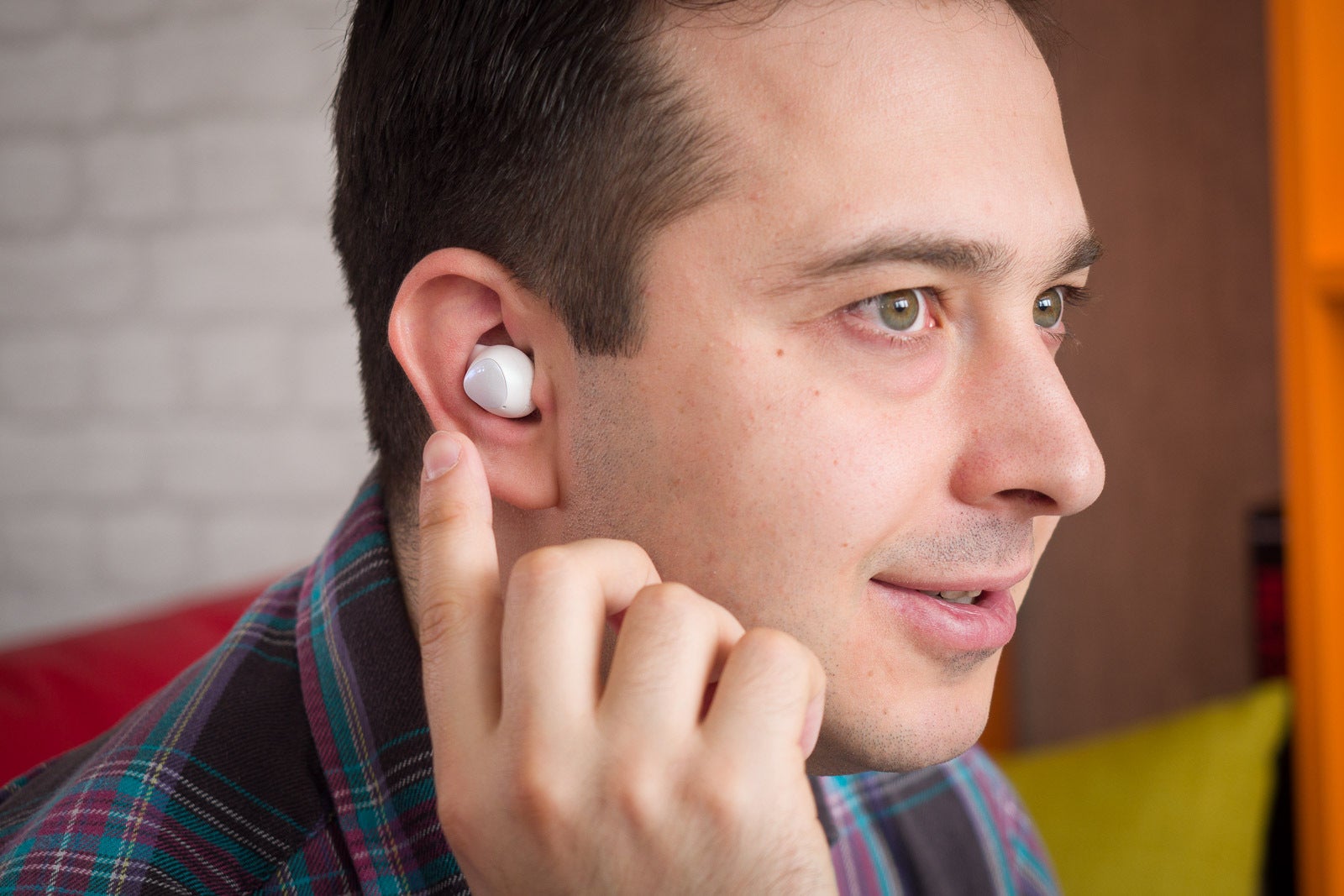 Galaxy Buds 1 in-ear, note how their touch-sensitive area is a different color, which likely won't be the case with the Buds 2
Sound quality on the Galaxy Buds 2 is expected to be improved over Samsung's more recent earbuds like the Live and Buds Pro, and likely much improved over the Buds 1, but we can only speculate right now. Stay tuned for our review, where we'll certainly get into that!
But for now, we do know that the
Galaxy Buds 2 will feature Active Noise Cancelling
(ANC) and Ambient Sound, just like the Korean giant's other recent true wireless earbuds. "Better bass performance" was also tipped for the Buds 2, as compared to the first ones.
And as for the first ones, in our
Samsung Galaxy Buds review
we found the sound to be acceptable, slightly strainy at high volume, especially the higher frequencies, with good but not overpowering bass. We also noted that their audio was delayed when playing games, but there weren't such issues when watching videos, and their mics were good for phone calls.
The Galaxy Buds do not have ANC, just Ambient Sound and passive noise isolation thanks to their rubber tips, so this is an area where the Galaxy Buds 2 should be a major improvement. We're yet to see how strong the Buds 2's ANC will be, but ultimately, any ANC is better than none.
Galaxy Buds 2 vs Galaxy Buds: Controls and features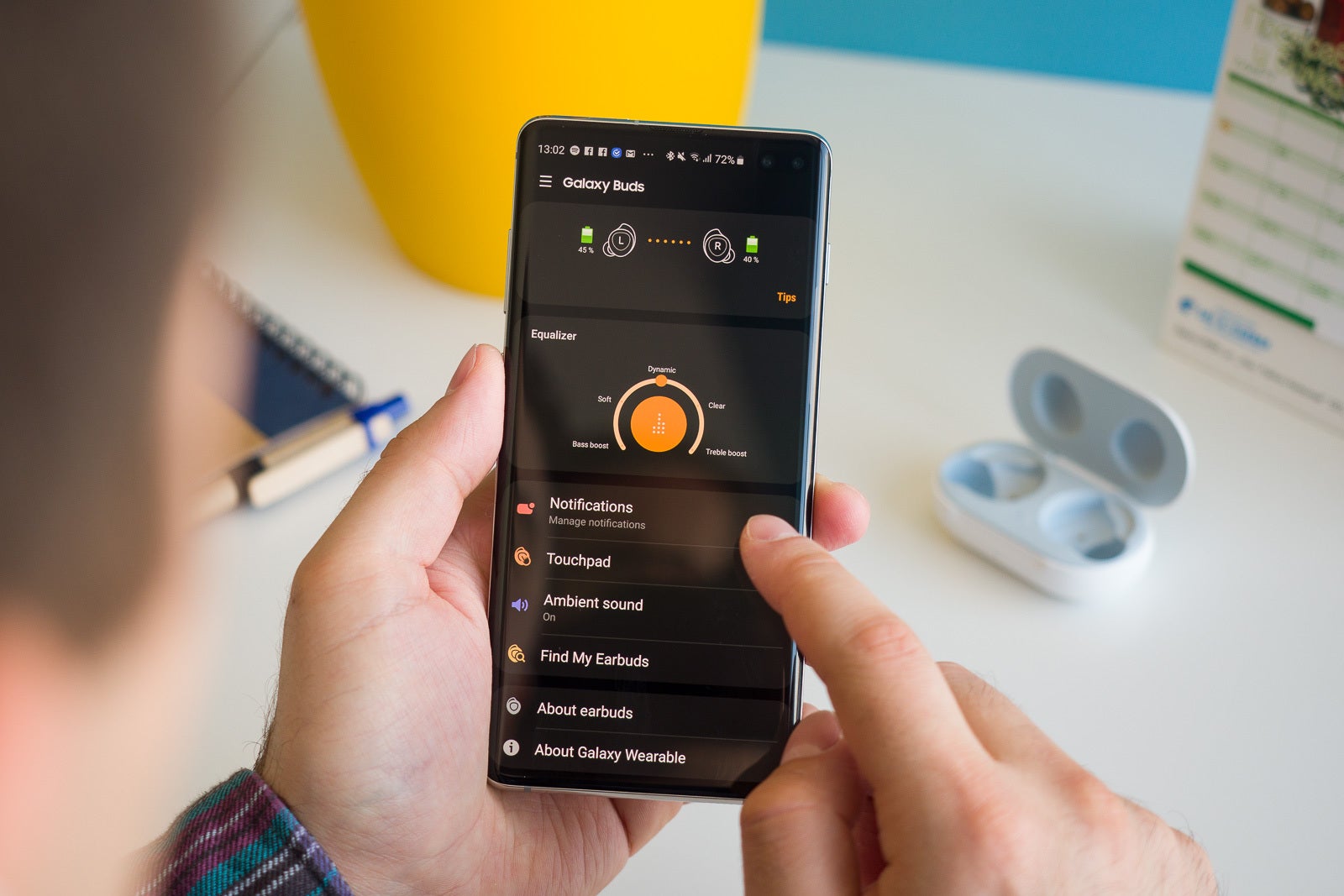 Both the Buds 2 and Buds 1 can be customized via the Galaxy Wearable smartphone app
Both the Galaxy Buds 2 and Galaxy Buds are expected to use the same touch controls we've seen on other Samsung earbuds. A touch-sensitive area on each earbud can be tapped once or several times for different results.
A single tap for play and pause, double tap to skip to the next song and triple tap to go back to the previous one. The Buds 2 will also likely have a tap gesture for switching between ANC and Ambient Sound.
The Galaxy Buds 2 (codenamed SM-R177) were also leaked to feature a proximity sensor, meaning they'll probably be able to detect if you're wearing them or not, and will automatically pause the music if it's the latter.
As we mentioned, they'll also have Active Noise Cancellation (ANC), which the Buds 1 do not have. In addition, the Buds 2 will sport Bluetooth LE connectivity, while the Buds 1 use Bluetooth 5.0.
It's very likely that the Galaxy Buds 2's case will support wireless charging, just like the Galaxy Buds 1. Along with that, both's cases also support standard USB charging. The Buds 2 will almost certainly charge at a faster rate.
Galaxy Buds 2 vs Galaxy Buds: Battery life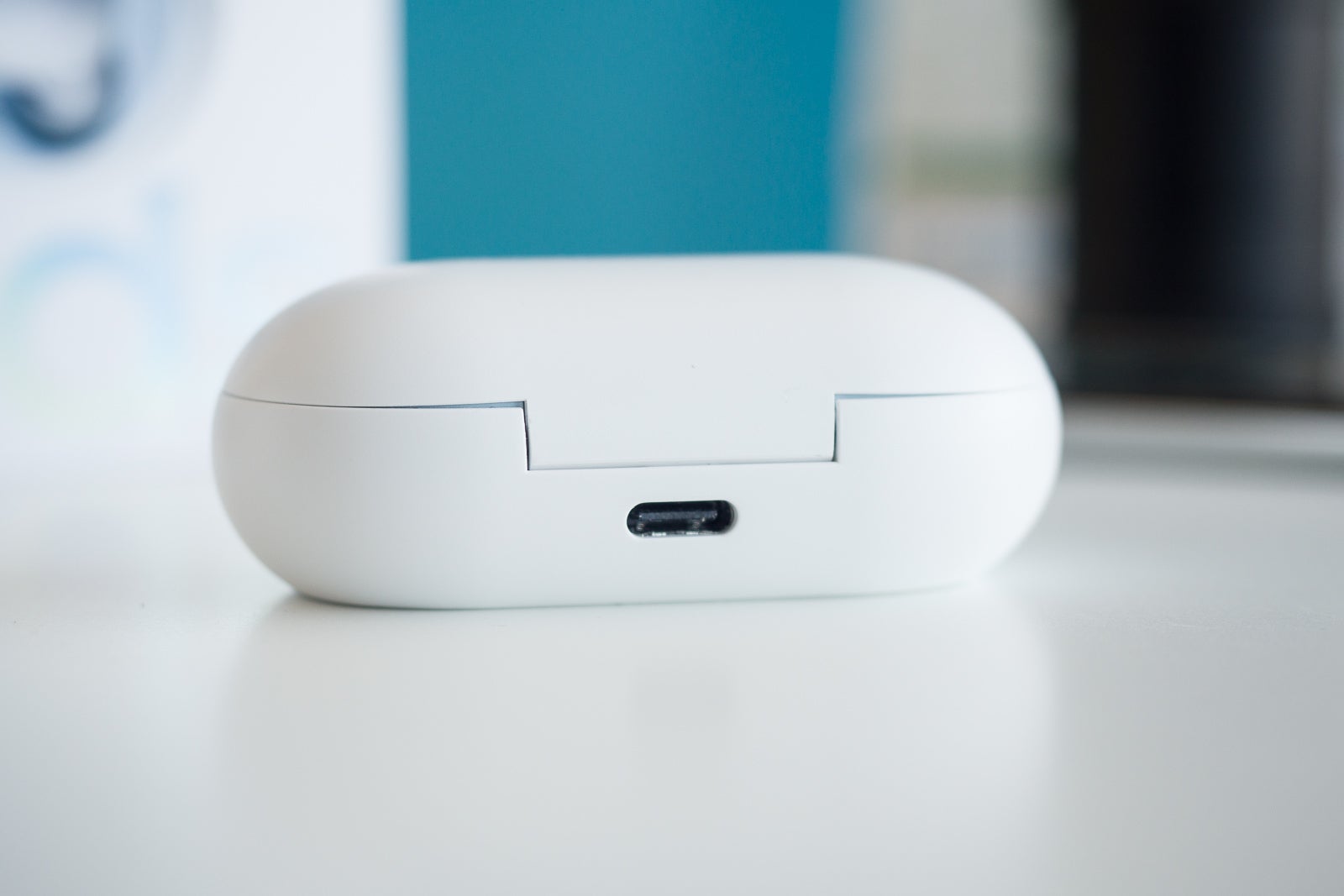 The back of the Buds 2's case will have a USB Type-C charging port like the Buds 1's case shown here
All signs point that the Galaxy Buds 2 will have a case with a significantly larger battery and it will likely also charge faster. According to the latest leaks, the Galaxy Buds 2 earbuds will pack around 60mAh batteries each, while their case has been upped to 500mAh.
The Galaxy Buds 1 earbuds on the other hand, while also sporting about 60mAh each have a case with a significantly smaller 252mAh battery inside. That means the Buds 2's case will be able to recharge the earbuds nearly twice as many times before it runs out of juice.
While we're yet to know how long the Galaxy Buds 2 will actually last, when we tested the Buds 1 for our review, those lasted at least 5 hours standalone, without using the case. When using the case to recharge them on occasion, they can last up to 13 hours of playtime. According to Samsung, a mere 15 minute charging of the Buds 1 case will give you up to 1.7 hours of battery life.
| | Galaxy Buds 2 | Galaxy Buds |
| --- | --- | --- |
| Individual earbud battery capacity | 60mAh | 60mAh |
| Charging case battery capacity | 500mAh | 252mAh |
| Charging port | USB Type-C | USB Type-C |
| Wireless charging | Yes | Yes |
| Battery life | TBA | Up to 13 hours (with the case) |
Galaxy Buds 2 vs Galaxy Buds: Alternatives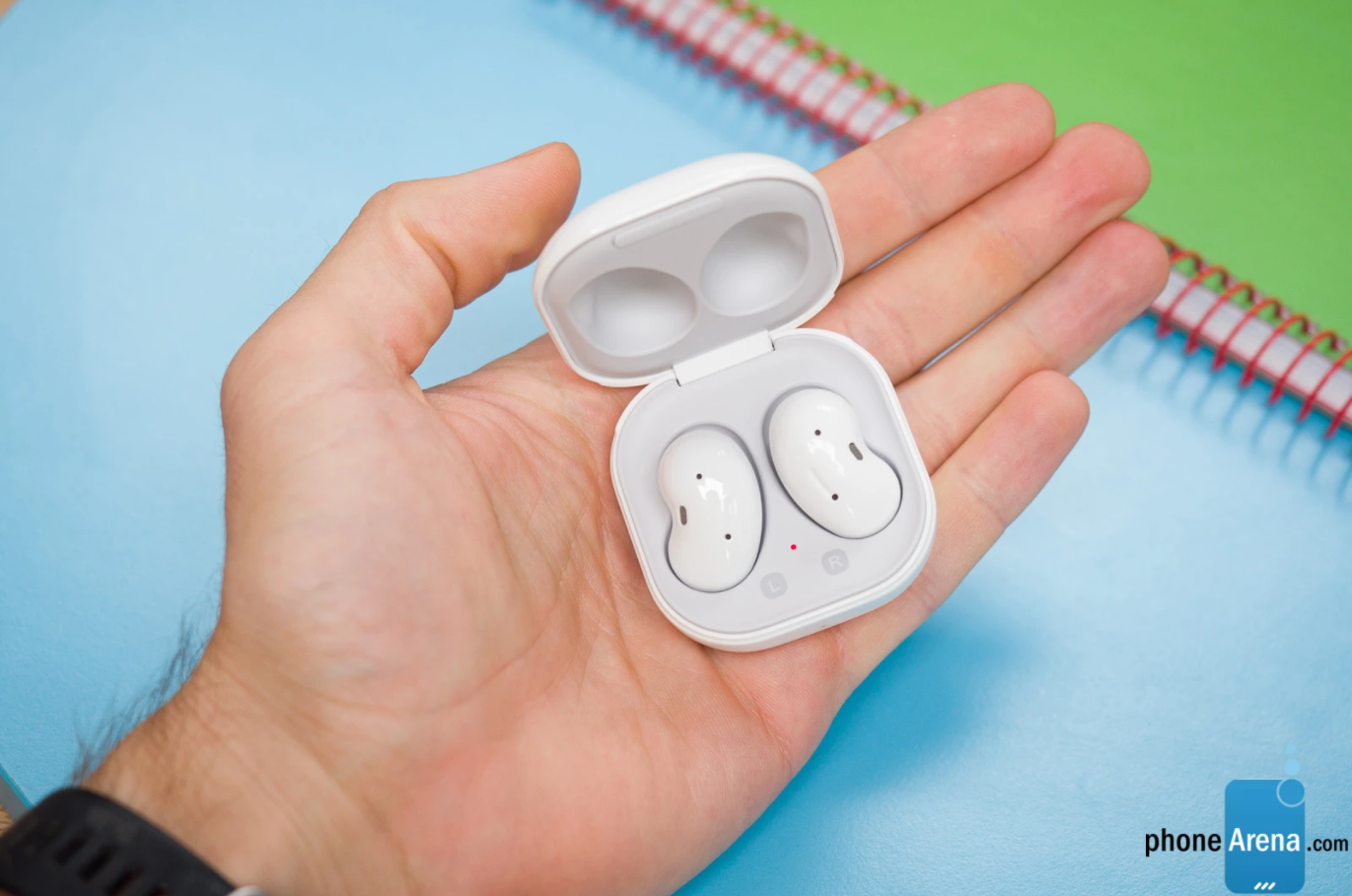 The bean-shaped Galaxy Buds Live are another good pair of Samsung true wireless earbuds
While waiting for the Samsung Galaxy Buds 2 it's also worth considering Samsung's many other true wireless earbud options that are already out there, and often selling at discounted prices.
Early this year we reviewed the
Samsung Galaxy Buds Pro
, which do have pretty decent ANC, although not comparable to AirPods. The Buds Pro also have IPX7 water resistance, and up to 18 hours of battery life (with ANC on + case). They sound clean, wide and feature impressive bass.
The 2020
Samsung Galaxy Buds Live
(also known as "the beans" in some enthusiast circles, for good reason) are another good alternative. Those too sound great, with clear sound and punchy bass, and have good ANC, but their main issue is that they might not fit perfectly well in everyone's ears due to their unusual design with no rubber tips.
And of course, any AirPods like the
AirPods Pro
are a particularly good alternative to the Buds 2 and Buds 1, especially for those who want the best possible ANC from their earbuds. The AirPods Pro are more expensive than the $200 Buds Pro (initial price), but you can sometimes find them at a discount or just go with a cheaper AirPods variant.
Recommended Stories