Samsung ATIV S Neo User Reviews
Back
Please note that each user review reflects the opinion of its respectful author and not of PhoneArena.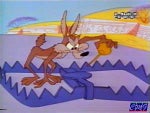 A fine option that can be snagged cheaply.
snowgator has owned it for less than 3 months before publishing this review
Please note: This review is for the AT&T version, not the Sprint version.

In this day and age, it is not hard to find an inexpensive Windows Phone device. Nearly 99% of WP's sold are Nokia/Microsoft branded devices, and the vast majority of them are low to mid range WPs. But I had to find a replacement for my HTC One for Windows when I gave up on HTC, and my Lumia 920 just would not take a charge. So I found one of these on EBay for 120$. I remember liking them when I played with them in the stores and I have had good luck with Samsung branded WP's in the past. So I took a flier.

Overall, I am pleased. It updated to WP 8.1 as soon as I initiated the updates. It really does perform well. I have had no lag or stutter, something some underpowered WP's have problems with on 8.1. The screen is large enough at 4.8" to enjoy. It is bright and I have a decent time with reading it outside. I bought an SD card and have all the storage I want.

However, Samsung sold the Neo short in a few areas. It's camera is mediocre, and I am not demanding at all. The build quality is very cheap. You need a case for it, as it is so slippery plastic and light drops are a thing. Also, call quality and audio quality are just bad.

However, it is light years ahead of some of these dirt cheap WP's. I do think it is worth the price they are going at right now. I do not want a monster like the 1520, I did not want another 920. Samsung has supported this, and features like ATIV Beam and...

Build quality
Reception
Call quality
Internet
Multimedia
Camera
UI speed
Everyday usage
Text input
Display
Battery
Is this review helpful?
Report