Apple admits the more people knew about battery replacements, the less people bought new iPhones
21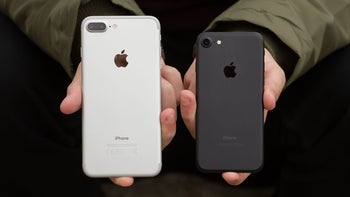 Apple chief executive
Tim Cook has just released a letter to investors
to inform them about slower iPhone sales and to revise the guidance for the company's traditionally strong Holiday quarter.
And it's a significant drop in sales to the tune of up to $9 billion in missed revenue that Apple blames mostly on slower sales in China, but one other detail the company mentioned was particularly striking.
While explaining all the different reasons for the revised forecast, Tim Cook writes the following:
While Greater China and other emerging markets accounted for the vast majority of the year-over-year iPhone revenue decline, in some developed markets, iPhone upgrades also were not as strong as we thought they would be. While macroeconomic challenges in some markets were a key contributor to this trend, we believe there are other factors broadly impacting our iPhone performance, including consumers adapting to a world with fewer carrier subsidies, US dollar strength-related price increases,
and some customers taking advantage of significantly reduced pricing for iPhone battery replacements
.
(emphasis ours)
Let's take a closer look at what Apple is saying here because this is important. Tim Cook is actively blaming slower iPhone sales on customers' raised awareness about the fact that a simple (and cheap) battery replacement could fix a slowing older iPhone. Let us remind you that cheaper battery replacements (down to $30 from an original price of $80) were a program that Apple ran throughout most of 2018 and ended with end of the year as a
part of an apology to customers
for its lack of transparency about the
throttling of iPhones that it implemented in iOS 10.2.1
.
This latest explanation by Tim Cook basically tells investors that users who realized they can replace the battery on their older iPhone and maintain a good performance on their phone that would otherwise be artificially throttled simply chose to continue using that phone. Which raises all sorts of questions including the big one: so, Tim... was the way that Apple handled battery aging before the whole throttling scandal actually a tactic of planned obsolescence? Is it that people switched less to newer iPhones because of the simple realization about the connection between battery health and performance? And are you saying Apple made a mistake by telling customers about battery replacements? That would be an extremely embarrassing admission and it is certainly one way to look at that.
So... what is it exactly that you are blaming in this letter?