Samsung's Galaxy S10 won't be the company's first 5G phone, but will it have it at all?
30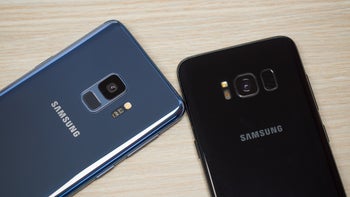 After the unimpressive results of the
Galaxy S9
, experts and consumers alike expect Samsung to wow them with the next phone from the series – the Galaxy S10. And while this is still possible, one of the features we were hoping to see in the S10 – 5G capability, might not make an appearance. These assumptions are not based on some obscure leak, but a statement by the director of Samsung's mobile division, DJ Koh, which revealed both a lot and nothing.
During a press conference at Samsung's event for the Galaxy Note 9, Koh clarified that the Galaxy S10 will not be the company's first 5G smartphone. There's uncertainty because this statement is true in two cases: Option 1: Another phone with 5G is released before the S10, making it not the first, but having 5G as well. Option 2: Another phone with 5G is released after the S10, meaning it won't have 5G.
Considering that 5G will be a premium feature for at least another year or two, the candidates to pioneer it for Samsung are not many. The first one is the rumored foldable phone Samsung is
aiming to release early next year
, something the director also confirmed at the press conference. If that's the case, then it's very likely that the timeline will be from Option 1 and the S10 will have 5G. The other candidate is the Galaxy Note 10, expected to be released about this time next year. This scenario obviously leaves 5G out of the picture for the S10.
Something that might give us a clue as to which option is more plausible is the information that mobile carriers in Samsung's homeland, South Korea, are planning to launch 5G in March of 2019. Surely, Samsung will try to have a smartphone out for the early adopters, making "Option 1" more likely.
We're sure that as time goes one, we'll get more clarity on both the S10 and the foldable phone, and the mystery will be unraveled.
via:
ZDnet