Sprint is still struggling to contain those horrible Galaxy S10 LTE performance issues
6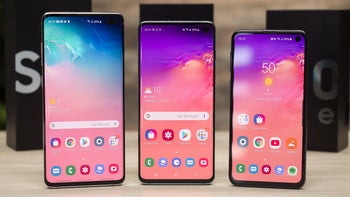 While it's definitely hard to argue with the sleek designs, exceptionally sharp displays, impressive overall performance, and versatile cameras of the
Galaxy S10, S10+
, and
S10e
, Samsung's newest high-end phones are far from perfect. In fact, early adopters around the world seem to have been facing an unusual number of issues impacting the most essential features of these otherwise remarkable handsets, ranging from
severe battery drain
to
extreme overheating
,
sub-par fingerprint sensor reliability
, and
bad cellular reception
.
Although we've seen reports of weak or no LTE signal plaguing owners of
Galaxy S10
-series devices on multiple US carriers since shortly after the phones were commercially released, Sprint was by far the most affected of the nation's big four wireless service providers by these mysterious and frustrating glitches.
Based on dozens of replies posted to dedicated threads on Reddit and
Sprint's very own community webpages
, we can conclude the latest update (software version ASD5) has managed to achieve its primary goal for a decent number of users... while doing absolutely nothing to improve the experience for many others. Some folks are stoked they can finally hit the download speeds expected from a premium Android smartphone in 2019 without needing a strong Wi-Fi connection, but way too many reports of sluggish or unstable cellular support are still on the table.
Mind you, some Galaxy S10, S10+, and S10e users are complaining they can't even make or receive voice calls in places with excellent typical reception, which is something that should obviously not happen with a $100 phone, let alone a family of devices circling the $1,000 mark. For what it's worth, Sprint and Samsung appear to be closely collaborating on a swift phone replacement program, so if the new update doesn't solve your LTE problems, you may want to request your faulty unit be swapped for a fully functional one.