Unknown issue prevents Samsung Galaxy S10 owners from using their phone
64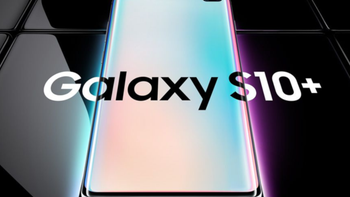 The Samsung Community forum
and
Reddit
(via
Android Police
) are abuzz with complaints from those owning one of the new phones from the Samsung Galaxy S10 line. The problem is that the affected units have lost voice and data connectivity with the owner's wireless network provider. In other words, these phones won't make or take phone calls or access the internet. Some complain that the issue is intermittent, while others say that this is a problem that has turned their expensive new Samsung phone into a paperweight.
The problem seems to affect Sprint's customers the most, and
the carrier says
that the issue will be resolved with an upcoming software update. On the other hand, the same Sprint support page also says that a Sprint customer needs to do some basic troubleshooting before it will exchange the device or swap SIM cards. The troubleshooting suggested by Sprint includes an upgrade to the Preferred Roaming List (a list of bands that a CDMA flavored phone will search for and connect to), a Profile Update, a Power Cycle and a factory reset. Ambitious Sprint customers can try another workaround that involves disabling support on their phones for bands 25 and 41. You can find the instructions
on this thread
from the Samsung Community forum. We should also point out that some T-Mobile and AT&T subscribers are also having the same connectivity problems with their brand new Galaxy S10 phones.
"I preordered a S10 plus through Sprint and received it on March 6th. The first week of it was fantastic. The last 2 days have been horrible. I started experiencing mobile data connection issues. Basically as if I was in a bad spot with no reception. I would get this notification, "Unable to establish a wireless data connection" all day, throughout various times of the day and pretty frequent at that. I would drop down to 3G or no service at all. That made daily use a pain not having apps load properly or fully.

Today, March 17th, I chatted with Sprint online chat support and have done everything from updating PRL, profile, and making sure all the current updates were done. Sprint tech support even did some stuff on their end to try and help my situation, but I was told everything checked out on their end and no outages in my area that should affect my mobile data connections/service. Then at the end of the chat, I was told that it's a common issue at the moment with the S10's and that Samsung is aware and an update should be rolling out, so I just have to deal with it for the time being."-@Vong, Samsung Community forum
Some Sprint customers using a 2018 Apple iPhone had this same problem earlier this year

This isn't the first time this year that Sprint customers have had connectivity issues with a flagship phone. Back in January, a number of Sprint subscribers with a 2018 Apple iPhone

If this problem is affecting you, we would suggest calling your carrier to find out what your options are. If you are told that a software update is on the way, try to find out when it will be sent out. If you are not happy with the response you receive, escalate the complaint until you are satisfied with what you have been told. If you are promised a replacement, make sure it is a new model and not a refurbished one.