Sony will unveil new phones at MWC 2019, but Xperia XZ4 Compact may not be happening
8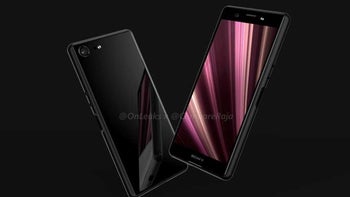 The recently rendered Xperia XZ4 Compact may have been canceled
While we never expected much from this year's Consumer Electronics Show in Las Vegas in terms of smartphone announcements, Sony did unveil the mid-range
Xperia XA2, XA2 Ultra
, and
Xperia L2
at CES 2018, which made the
Xperia XA3, XA3 Ultra, and Xperia L3
prime
candidates for debut showings this week
.
Of course, we never doubted the company would have a presence at MWC 2019 in Barcelona, as previous editions of the European trade fair brought us the
Xperia XZ2
and
XZ2 Compact
,
Xperia XZ Premium
,
Xperia X
, and many other mid-rangers and high-enders over the years.
It remains to be seen now if the
Xperia XZ4
,
XZ4 Compact
,
XA3
,
XA3 Ultra
, and
L3
will all be unveiled in late February. That sounds like an excessive number of new devices for just one event, so perhaps the XA3, XA3 Ultra, and L3 will see daylight separately after all.

Or maybe there's no such thing as the Xperia XZ4 Compact. The shocking theory appears to be supported by Don Mesa, Sony Mobile's Vice President of Marketing for North America. While Mesa was evasive and vague enough to leave plenty of room for interpretation in his latest statements, it definitely feels like the company has lost faith in its line of Compact handsets.
After sticking with that product family for "a very long time because of the ease of use", Sony seems to agree with
the rest of the industry
that "people want a lot more surface area for their content now." Still, Mesa thinks "there's always room for different sizes", so we honestly don't know what to expect as far as the Xperia XZ4 Compact is concerned.

Meanwhile, Sony hopes to "deliver a much better camera experience" with its next phones, also waiting for the right time to release the company's first 5G-enabled device. Soooo, probably not at MWC 2019.