Samsung predicts another big drop in quarterly profits, but it could be the last one
24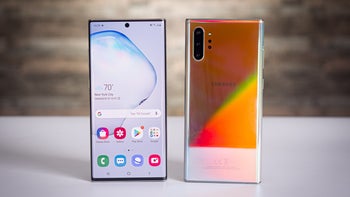 Due to a slump in global sales of both high-end smartphones and memory chips, Samsung didn't have the best of quarters between April and June,
shedding no less than 56 percent
of its overall profit gained during 2018's second quarter. The chaebol is now out with its
latest earnings guidance
, and although the financial results for the July - September timeframe are not final yet, it looks like the tech giant's consolidated operating profit has once again declined by exactly 56 percent compared to the same quarter of last year.
That sounds pretty bad, and it's certainly not good no matter how you look at the situation, but the company can find a little solace in the fact this Q3 2019 total of approximately 7.7 trillion Korean won ($6.4 billion) represents a small improvement from the KRW 6.6 trillion reported for the year's second quarter. Consolidated sales are also on the rise sequentially, from a little over 56 trillion won in Q2 2019 to around 62 trillion won between July and September.
Interestingly, that 62 trillion won result is actually not significantly lower than the KRW 65.46 trillion posted back in Q3 2018, which means Samsung's profit margins have been substantially thinning down. That's largely because memory chip prices have dwindled over the last year or so, while
mid-range smartphones
are becoming a more vital part of the company's product portfolio.
That being said,
all signs point
to the premium Galaxy Note 10 family meeting and even
exceeding demand expectations
in key global markets, although we'll have to wait a few more weeks for Samsung to put together the final and detailed Q3 2019 financial report, where we'll be able to see if the mobile division results are up or down compared to the same period back in 2018.
It's also worth pointing out that the consensus among analysts appears to be
the worst is now over
for Samsung, which might be able to soon rebound and start boosting its profit again. Maybe not by the end of the year, but most likely next year thanks to a
slowly improving "industry-wide situation"
as far as both chips and phones are concerned.