Samsung tipped to copy Apple's new camera technology for the Galaxy S11
62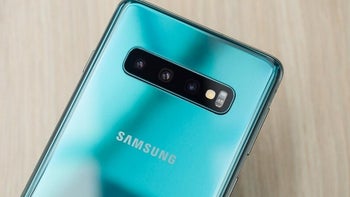 Last month, just days after Samsung released the Galaxy Note 10 series, tipster Ice Universe (@ UniverseIce)
cautioned consumers interested in picking up one of the new models
. In a tweet, the tipster wrote "The S11 camera will bring something that has never been seen before. Samsung fans, if you care about the camera, please skip Note10." And Ice Universe followed this up with another tweet last week explaining what he was talking about in August. According to the tipster, Samsung is developing something similar to the Deep Fusion feature that Apple introduced for the camera system on the 2019 iPhones.
Deep Fusion uses a total of 9 images. Four images taken with a fast exposure and four secondary images are captured before the shutter button is even tapped. Pressing the shutter button snaps a photograph taken with a long exposure. In a second, the neural engine on the A13 Bionic SoC analyzes the fused images, going through 24 million pixels to create the best-detailed photograph with the lowest possible noise. The Pixel 3's HDR+ also merges a number of images (it captures 15 frames) but averages out the multiple exposures to produce the final photo. As Apple points out, Deep Fusion is the first technology that gives a neural engine the task of producing the final image.
If Ice Universe is correct, we should see a sizeable upgrade to the rear cameras on the Samsung Galaxy S11 series, which could be unveiled in February when MWC 2020 is scheduled. The expo will run from Monday, February 24th to Thursday, February 27th. You might want to pencil in February 23rd as a possible date for the unveiling of the Galaxy S11 line.
Meanwhile, the
Galaxy S10
and
Galaxy S10+
both feature a triple-camera setup including a 12MP primary camera with a variable aperture of f/1.5-f/2.4, a 12MP telephoto camera with 2x optical zoom, and a 16MP ultra-wide camera. Whether the manufacturer would include a Deep Fusion-like feature on a Galaxy S11e model is not known at this point.

Samsung tipped to include a Deep Fusion like feature on next year's Galaxy S11 series