Samsung once again unveils an industry first with its new mobile image sensor
24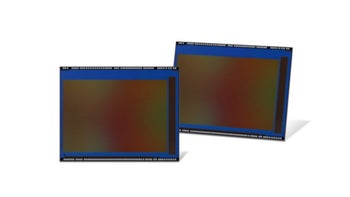 Samsung announced today
a new 43.7MP mobile image sensor (7968×5480), the ISOCELL Slim GH1. Using what the company calls ISOCELL Plus technology, the sensor is the first to work with 0.7μm pixels. This is the smallest
pixel
size in the industry and continues Samsung's innovative ways in this space; the manufacturer was the first to produce a 1.0μm-pixel image sensor back in 2015. In 2017 and 2018 Samsung introduced image sensors with pixel sizes of 0.9µm and 0.8µm, respectively. With the smaller size of this image sensor, phone manufacturers will be able to continue shrinking bezel sizes and increasing the screen-to-body ratio of their phones.
The aforementioned ISOCELL Plus technology allows Samsung's new sensor to produce such small-sized pixels and still gather enough light information to, in the manufacturer's own words, "produce bright and vivid photographs. Under low light conditions, the sensor employs Tetracell technology to merge the pixels, create a 10.9MP image, and increase light sensitivity to a level found on
1.4
μm-pixel image sensors. When it comes to video, the ISOCELL Slim GH1 can produce 4K video (3,840×2,160) at 60fps.
"Samsung has been stepping up in pixel technology innovation from the industry's first 1.0μm-pixel image sensor, to most recently, 0.8μm ultra-high-resolution sensors at 64MP and 108MP. We are pleased to deliver yet another breakthrough with the industry's first 0.7μm pixel image sensor, the ISOCELL Slim GH1 that will enable sleeker and more streamlined designs as well as excellent imaging experiences in tomorrow's smartphones."-Yongin Park, executive vice president, sensors, Samsung Electronics
The GW1 sensor supports electronic image stabilization (EIS) and phase detection auto-focus technology. Samsung expects to be churning out the image sensor before 2019 comes to an end.