Samsung closes last smartphone factory in China as sales struggle continues
22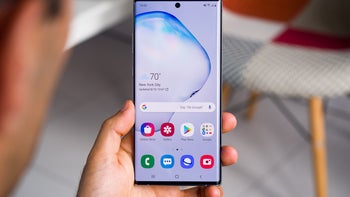 Samsung is currently the world's largest smartphone manufacturer yet, regardless of how hard it tries, it simply cannot crack the Chinese market. Around ten months ago the Seoul-based company was forced to
close a factory in China
due to weak sales locally and earlier this summer it
scaled back production
at its remaining facility. Now, things seem to have taken a turn for the worse.
Samsung's ending all smartphone production in China
After a report published yesterday claimed the company was in the process of closing down its last smartphone factory in China, Samsung has today confirmed to
Reuters
that it halted all production "at the end of September." The "difficult decision" was made in a bid to boost efficiency in China as its local smartphone business failed to show signs of growth.

Samsung confirmed all "production equipment will be re-allocated to other global manufacturing sites, depending on our production strategy based on market needs." It didn't elaborate any further but this could mean smartphone output in both India and Vietnam will soon see a slight boost.

As for the conglomerate's plans in China moving forward, it seems Samsung will continue to import premium devices such as the Galaxy S10 and Galaxy Note 10+ while also relying more heavily on its ODM business, which sees other companies manufacture Samsung-badged devices like the Galaxy A10s rather than the South Korean giant itself.
For reference, earlier reports suggest that out of the 300 million smartphones Samsung's expected to ship this year, 24-to-40 million units could be manufactured by an ODM. In an ideal world, most of these units would be sold in China but the state of Samsung's local business means this simply isn't the case.
Samsung still can't compete with Xiaomi, Huawei, or Oppo

At its peak in 2013, Samsung held a very respectable 20% of the Chinese smartphone market. But as low-cost and homegrown rivals such as Xiaomi, Huawei, and Oppo began to emerge things quickly turned sour.


By 2016 Samsung held just 4.9% of the local market and things got even worse the following year when this number dropped to 2.1%. Throughout most of 2018, Samsung struggled to maintain a 1% market share but it did receive a slight boost in early 2019. Following a successful Galaxy S10 launch, Samsung's share jumped back to 1.1% but during the following three months it decreased to just 0.7% as sales slumped to 700,000 units.




The most recent developments mean Samsung is no longer the sixth-largest smartphone manufacturer in China behind Apple. Local brand Meizu now occupies this position and Samsung falls under the 'Others' category, although it presumably sits in seventh-place overall.
Results for Q3 2019 are likely crucial for Samsung

Market share and sales figures for the July-September quarter haven't yet been published but the results could be crucial to Samsung. During the period, the company released the Galaxy Note 10, Galaxy Note 10+, and Galaxy Note 10+ 5G which have reportedly been doing quite well. In fact, sales are said to have "skyrocketed" in comparison to those of the Galaxy Note 9 in China.


Samsung also continued to push its Galaxy A series which now includes two versions of the Galaxy A40s – a rebranded Galaxy M30 – in addition to the Galaxy A60, Galaxy A70, and Galaxy A80. The recently announced Galaxy A90 5G will most likely be launched in China at some point in the near future too, although Samsung's exact plans are yet to be confirmed.




Ultimately, only time will tell if Samsung can find a way to regain its share in the Chinese market. But this year it seems to have tried everything and, if Q3 2019 sales disappoint, there's no denying the future for the brand is certainly looking bleak in China.