Latest OnePlus 7 Pro bug sees phones shutting down for no reason, but fret not, a fix is coming
3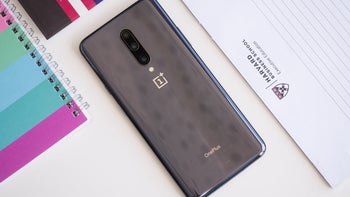 The
OnePlus 7 Pro
is without a doubt one of the best all-around smartphones money can buy right now, not to mention you don't actually need as much money to snap up this bad boy as you do for
Samsung's Galaxy S10+
and even
Apple's iPhone XR
.
The latest over-the-air "optimization" package was
delivered just a couple of days ago
, but OnePlus is apparently already working on yet another fix for a relatively widespread bug. Several dozen users have been complaining on a handful of official forum threads of random shutdowns in the last few weeks, prompting the company to investigate the cause of this very serious plague and promise to issue an "update to address it"... eventually, according to a short statement offered to the folks over at
Android Police
.
Bizarrely enough, the first few reports date all the way back to May, followed by relative silence on the matter throughout June, and an apparent escalation of these issues in the past week or so. What's perhaps even weirder is that the glitchy behavior comes and goes for certain users, with affected devices sometimes shutting down several times a day and sometimes only once or twice every few days.
The behavior can't be isolated or connected to a specific app or use case either, and worst of all, affected users are not able to boot their phones normally when the bugs happen. Instead, they need to hold the volume up and power buttons simultaneously, and on occasion, that takes time to work and bring things back to normal too. Naturally, that's pretty infuriating, but fortunately, OnePlus is "aware of this issue" and working hard to exterminate it as soon as possible.
Recommended Stories