OnePlus 7 Pro users are now complaining about a new issue
21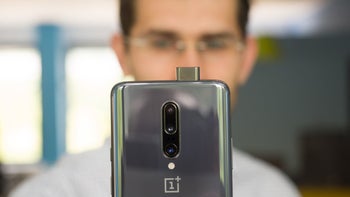 OnePlus might start feeling like The Little Dutch Boy, plugging up one hole in the dam only to find another crack forming. Just yesterday,
OnePlus 7 Pro
users started to receive an update designed to improve the performance of the phone's camera system. Complaints about the triple camera setup on the device had been posted on the OnePlus community forum. Some users are
also seeing "phantom taps" on their OnePlus 7 Pro's screen
. Today, a new series of complaints have started to appear on the forum (via
Android Police
) about a high-pitched noise that comes from the earpiece during a call.
A number of OnePlus 7 Pro users mentioned this issue with one describing it as "electrical noise," and noted that his
OnePlus 3T
had the same problem until it received a software update that fixed the issue. And while the first instinct might be to blame a specific carrier (one complaint mentioned AT&T), this doesn't appear to be the source of the problem. As proof, one poster noted that he did not have this issue with his wireless provider until he switched from the
OnePlus 5
to the OnePlus 7 Pro.
Another OnePlus 7 Pro user said that the high-pitched noise is heard during calls and in stand-by mode. He also tried different things like removing the SIM card, switching off Wi-Fi, Bluetooth, NFC and location services, but to no avail. Even on Airplane Mode the headache producing noise could be heard.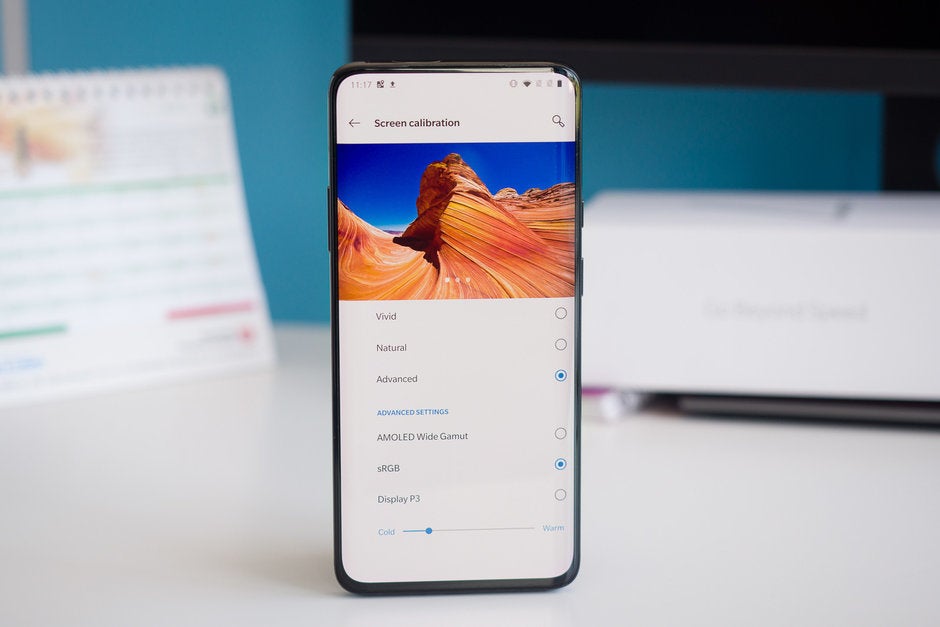 That fabulous OnePlus 7 Pro display
So far, there is no response from OnePlus in the forum. With the camera issues, a OnePlus staff member named Jimmy Z. posted information about the update that subsequently started to get pushed out on Sunday. Under the best case scenario for OnePlus 7 Pro users, the company would quickly discover the issue and correct it with a software update. In the worst case scenario, the problem would be hardware related and require the shipment of replacement phones.
Despite the issues, there is plenty to like about the OnePlus 7 Pro

In the U.S., the OnePlus 7 Pro is a T-Mobile exclusive. The variant sold by the carrier is equipped with 8GB of memory and 256GB of storage and is priced at $699.99 (or 24 monthly payments of $29.17). It is reportedly certified to run on Verizon and some AT&T subscribers say that the new device also works on that carrier's network. Speaking of Verizon, some subscribers using the OnePlus 7 Pro have
experienced dropped incoming calls that were made on an Apple iPhone
.
Despite all of these issues, there is plenty to like about the OnePlus 7 Pro besides the price. The amazing 6.7-inch notchless, curved AMOLED screen has a 90Hz refresh rate, 50% faster than most phones. That means scrolling is fast and buttery smooth, and game players will also enjoy the faster refresh rate. There is one drawback, it might consume more of the 4000mAh battery than you'd like. While OnePlus does give you the option of switching to a standard 60Hz refresh rate, we'd bet that not too many will end up doing so even to conserve battery life. This is the first OnePlus display with a 1440p resolution display (1440 x 3120 to be exact; this works out to an aspect ratio of 19.5:9). Thanks to the 16MP pop-up selfie snapper, the phone offers a full-screen cinematic experience. And don't forget the first triple camera setup ever to be found on a OnePlus phone (48MP primary + 8MP telephoto with a 2.2x optical zoom +16MP ultra-wide). T-Mobile is offering the phone in Mirror Grey or Nebula Blue.
We recently gave the OnePlus 7 Pro a 9.3 score out of a possible 10. You can check out that review by clicking
here
.