OnePlus 7 Pro users complain about a 'ghostly presence' tapping on their screen
12
If you own a
OnePlus 7 Pro
and have been plagued by a touchscreen that seems to be receiving inputs from a ghost, don't worry. You're not going crazy. Some OnePlus 7 Pro owners are complaining on the OnePlus Forum (via
Android Police
) that the screen on their device is responding to"phantom" taps on the display. On the company's forum, one owner of the phone says that others can see if they have this problem by installing and opening
the CPU-Z app
. If things start happening on the screen without any touch inputs from the device's owner, then that particular unit has the problem.
One person notes that the "phantom" taps affected his phone while using Instagram and Twitter. He also lowered the refresh rate from 90Hz to 60Hz. While that reduced the number of ghostly taps, it didn't completely stop them from occurring. Some OnePlus 7 Pro users were able to convince the company to send a replacement unit, while others have been told that the company has escalated the issue and is treating it as a high priority situation. Meanwhile, if your device is exhibiting ghostly behaviors, you are encouraged to report the problem to OnePlus through this web page. A video posted on YouTube by a OnePlus 7 Pro user
shows how the phantom tapping shows up on CPU-Z
.
Many consider the 6.7-inch AMOLED display of the OnePlus 7 Pro to be its most endearing feature. It is the first 1440p resolution screen to adorn a OnePlus phone (1440 x 3120 to be precise; that works out to an aspect ratio of 19.5:9). And the 90Hz refresh rate (50% faster than your average phone) makes scrolling and gaming buttery smooth. Thanks to the pop-up selfie snapper, the screen is not marred by any punch holes or notches and runs from edge-to-edge.
The OnePlus 7 Pro will soon receive an update to improve the quality of images snapped with the rear cameras

In addition to complaining about phantom taps on the screen, some OnePlus 7 Pro owners have also been vocal about what they feel is a less than acceptable experience with the handset's rear cameras. As we mentioned earlier in the week,
an update will be pushed out shortly
to improve the results users have been getting from the triple camera setup on the back of the device. In addition, the update will also include touch-ups for the HDR+ and Nightscape features. And speaking of the camera system on the phone, yesterday it was discovered that the 3x optical zoom OnePlus has been promoting (it still is listed as such on the OnePlus website) is
actually a 2.2x optical zoom with cropping used
to provide a 3x lossless effect.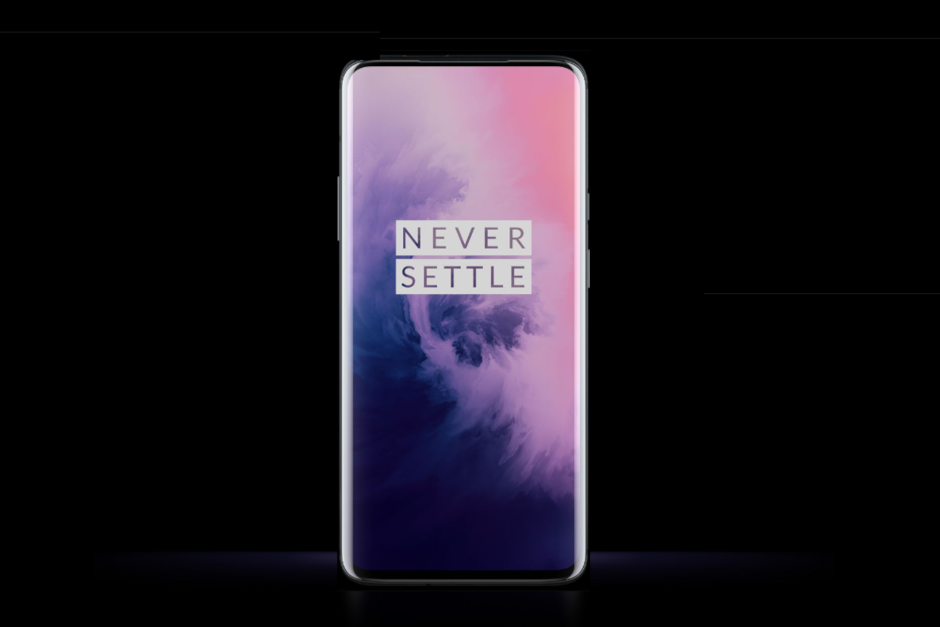 Some OnePlus 7 Pro units are experiencing phantom taps on the touchscreen
T-Mobile is offering the version with 8GB of memory and 256GB of storage for $699.99, or 24 monthly payments of $29.17. Keep in mind that this is the first phone to feature UFS 3.0, which will allow apps to open faster. Actually, the
Samsung Galaxy Fold
was supposed to be the first to sport the latest version of Universal Flash Storage, but with the foldable in limbo, the OnePlus 7 Pro stepped in to claim the honor.