Samsung and Apple can't keep up with OnePlus
48
This article may contain personal views and opinion from the author.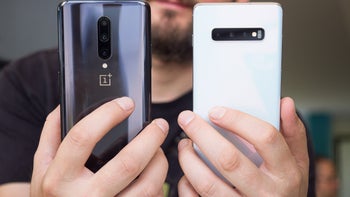 The
OnePlus 7 Pro is a great phone all around
, but the area where it truly shines is speed: use it for just a short while, and you will notice that this phone sets a new standard for performance and fluidity. This is due to OnePlus focusing on two fundamental areas of the smartphone experience: the first one is meticulous software optimization that gets rid of every millisecond of lag, and the second one is the implementation of a brand new type of display on a non-gaming mainstream phone, one that refreshes 90 times per second, much more often than all other flagship phones that refresh at a rate of 60 times per second.
So... while the newest upcoming iPhones and Samsung Galaxy phones do not yet have this 90-hertz display technology, they should surely have this coming in their next flagship phones, right?
They should... but they most likely will not.
Reputable Samsung leakers say that the Galaxy Note 10 will NOT have a 90-hertz display, and Apple is also not currently expected to implement a 90-hertz display in its newest iPhones.
So... how is it that probably the most impactful new phone technology of 2019 will not make its way to the most advanced phones made by the biggest companies out there? And should we just now all agree that Samsung and Apple just
can't keep up with OnePlus
?
If Samsung and Apple indeed fail to implement a 90-hertz display in their forthcoming phones, then clearly, yes, the only logical assumption would be that... they just can't keep up.
But why are they behind? Why are the two companies that depend so much on their phone sales will not implement the hottest available technology and leave a Chinese company run away with the title of the fastest smartphone around?
I do not know the exact answer to this why question, but I have a very good guess and it comes from an interview dating back a few years ago, that one of the creators of the iPod and iPhone, Mr. Tony Fadell gave:
"One of the biggest challenges for device makers in the U.S. is scale. When you're expected to sell hundreds of millions of units, your appetite for taking hardware risks changes substantially,"
according to Fadell
. "[The Apples and Samsungs] have to innovate more cautiously, because they don't want to lose market share or trip up their revenue, which can be disastrous, as we saw when Samsung fouled up."
"When you're expected to sell hundreds of millions of units, your appetite for taking hardware risks changes substantially"
That is important: OnePlus sells a few million of its smartphones per year at best, while Apple and Samsung could sell a few million over a weekend, so scale is something that gives OnePlus an unexpected advantage and a pass to innovate.
"When you're Samsung or Apple and you're selling tens of millions of units, you need to procure almost everything—screens, processors, whatever—many, many months ahead so suppliers can ramp up," adds Hugo Barra, a former top-level Google executive who also had a gig at Chinese phone maker Xiaomi. "Companies operating at a smaller volume can land new components six to 12 months earlier".
All these comments were made in regards to Essential, the start-up company by Android creator Andy Rubin, but they do apply to the current situation with OnePlus as well.
All about scale
Underdogs can deliver technologies that Apple and Samsung cannot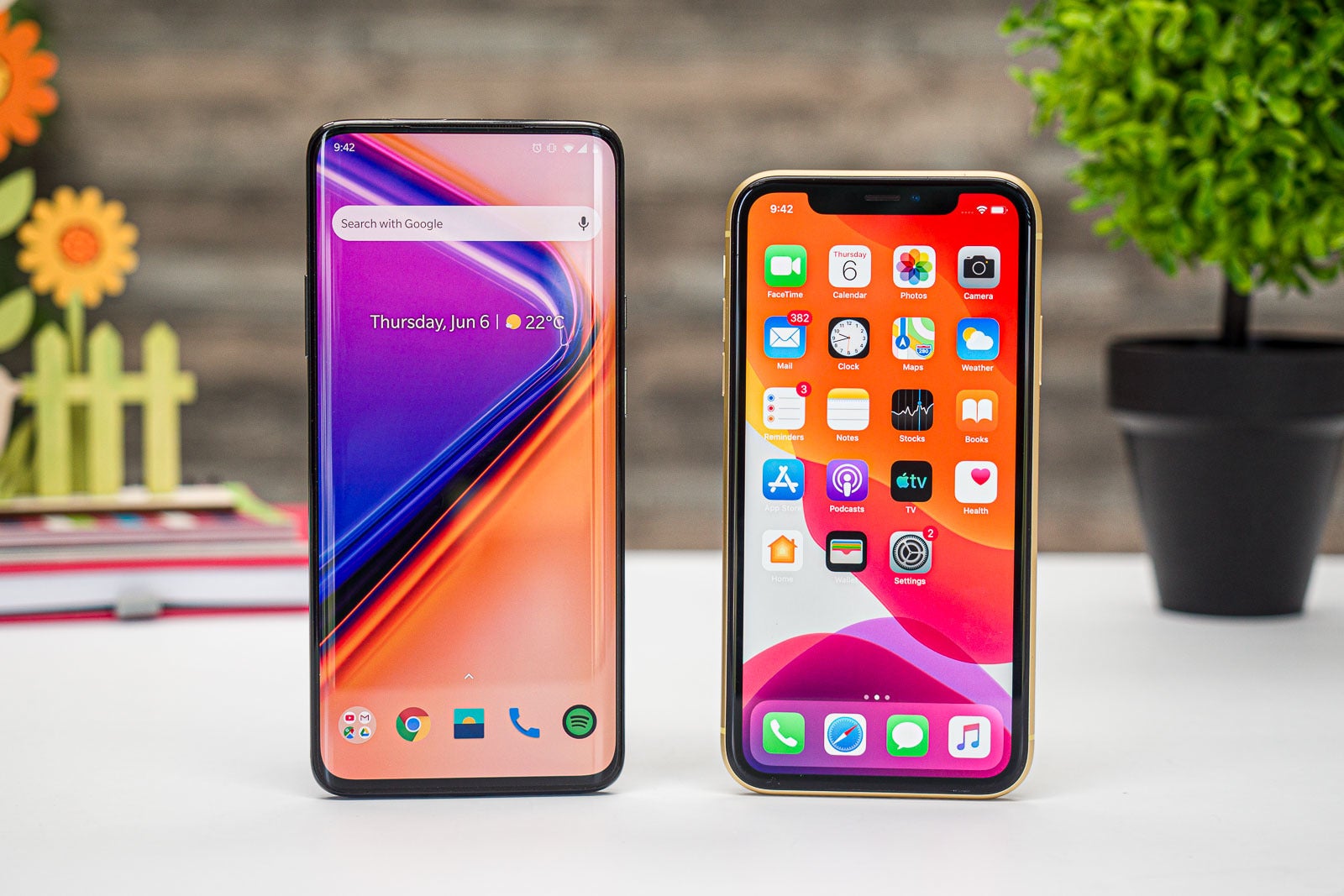 The millions of iPhones that Apple has to sell are great for the company's financials, but they also mean that futuristic technologies that are available on a smaller scale will simply not come to an iPhone. And Samsung is in a similar position with its Galaxy S and Note series too. Well, at least not until a given supplier is able to ship the required millions of units in very little time.
Meanwhile, a few gaming phones already support 120-Hertz displays that appear buttery smooth too, and new ones are coming soon. It must be embarrassing for the two largest flagship phone makers in the world to not be able to catch up with those smaller newcomers, especially considering that Samsung and Apple charge a lot more for their devices. Remembering that Apple charges as much as OnePlus 7 Pro for a phone with a much lower, 750p resolution with giant bezels in the form of the iPhone XR makes things even more aggravating.
But on the flipside, this also does show that in this fiercely competitive industry there is still room for innovation and improvement, and you do have a chance to beat the industry behemoths even as an underdog.