OnePlus 7 Pro vs Samsung Galaxy S10+: edging it out
20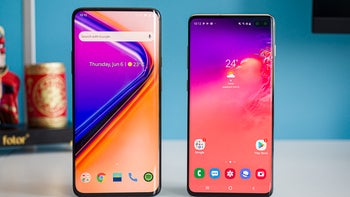 Recently, OnePlus launched its most ambitious smartphone yet — the OnePlus 7 Pro. It's special on a few different levels — from the upgraded in-glass fingerprint scanner to the cool pop-out camera, all-screen front, and curved display. To top it off, its price still beats the competition by a long shot. But can it actually stand toe to toe with the popular flagships out there, or is it a bit too cheap to be good?
Well… let's pit it against Samsung's all-powerful Galaxy S10+ and see how it fares!
Design and display
In the beginning, the OnePlus brand stood much more for practicality over premium looks and feel. That all changed with the OnePlus 3, when the company started striving for prettier builds. Over the past three years, OnePlus has been refining its design, and the OnePlus 7 Pro is a testament to how far the company has progressed. Extremely thin bezels all around, no notches or cutouts, and a motorized tray for the selfie camera — this phone will definitely cause some cases of rubbernecking! It's also the first OnePlus handset to come with a curved display a-la Samsung Edge.
It does have some drawbacks. For one, you have a glass back, which may look cool and modern, but there's no wireless charging. So, you get all the finger grease collection of a flagship without the positive offset of being able to use charging pads. Also, the OnePlus 7 Pro is kind of on the large and heavy side, which makes it a bit unwieldy. And the curved screen has very pronounced arches, which will irk those who are not fans of the edge technology.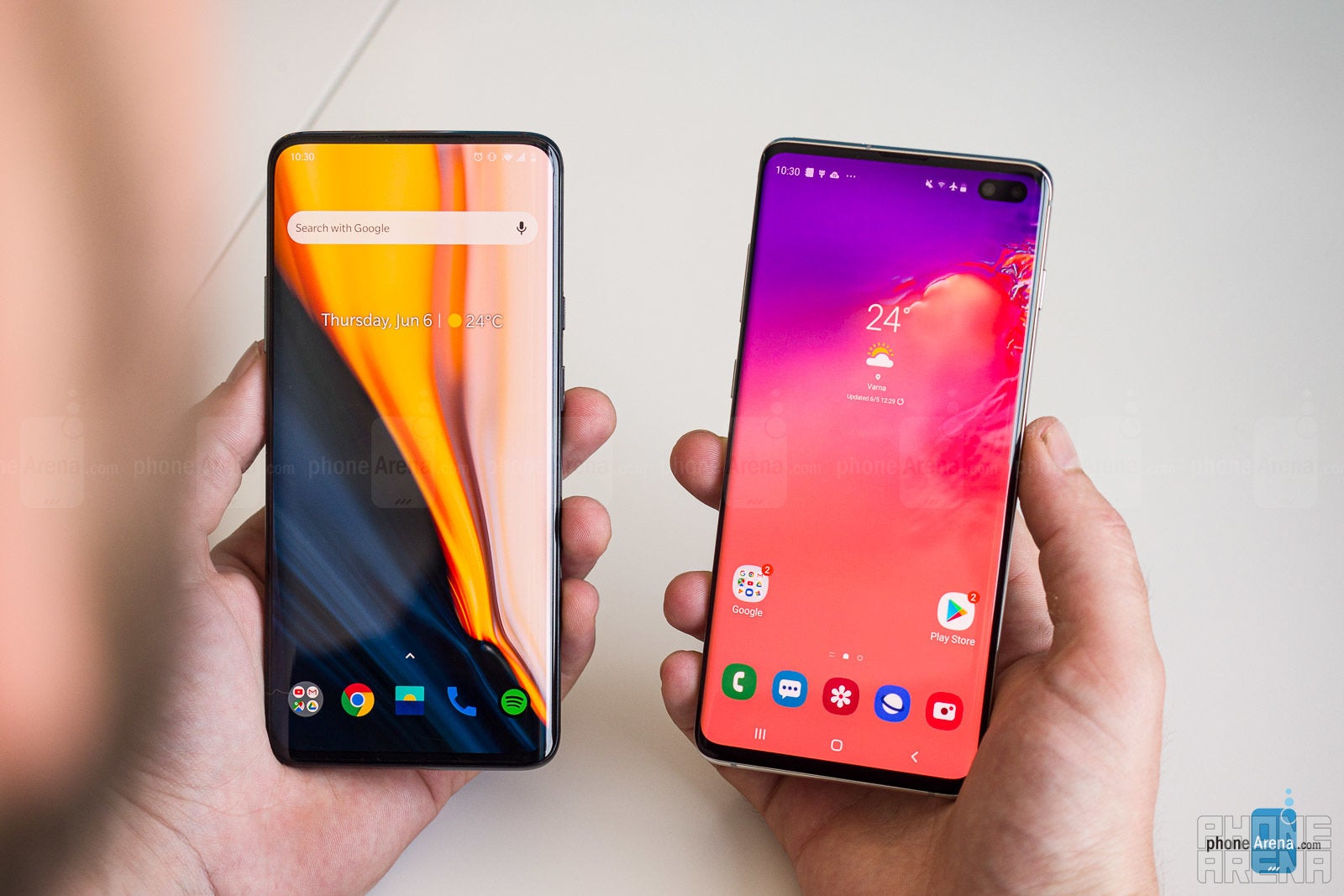 The Galaxy S10+ follows that Samsung design that has been around since the S6 edge from many years ago: a glass sandwich with a metal frame and a curved display. However, over time, Samsung did figure out that a lot of people are not huge fans of the heavily arched Edge screen, which is why it has been making the curves less and less pronounced with each iteration.
In other words, the S10+ has a much starker, flatter build. It's also a bit smaller and noticeably lighter than the OnePlus 7 Pro, so it's somewhat easier to hold and use.
Of course, Samsung's selfie camera placement isn't as fancy — there's no motorized pop-out camera, we just have a cutout in the screen, which is a controversial thing of its own. But the S10+ has another non-fancy feature that you will actually appreciate — it has a headphone jack, unlike the OnePlus 7 Pro, which boldly does away with it.
The screen colors
AMOLED tech and its calibration have come a long way. Back in the day, such screens used to be super punchy, saturated, yet with cold whites. Nowadays, we can get natural-looking colors and warm, mature tones which are easier on the eyes. Samsung gives us a choice of going full-blown saturated AMOLED with Vivid mode, if we prefer the way things were in the old days, or a subdued Natural mode, which is fantastic. The OnePlus 7 Pro also has a Vivid and a Natural mode, but it adds an Advanced mode as well, which has a bit more options than the Samsung, allowing you to fine-tune the display appearance to your taste.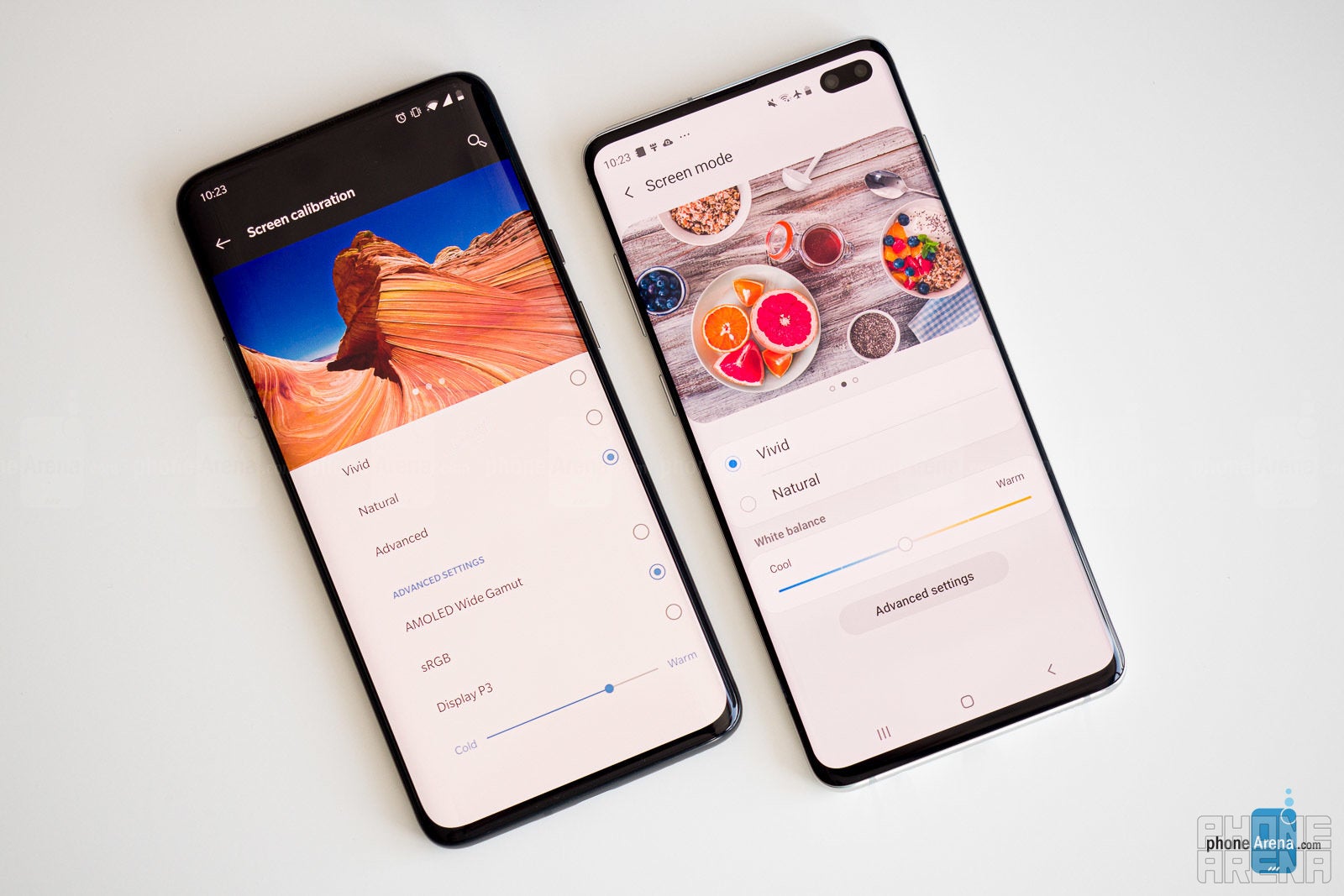 The refresh rate
It's a huge talking point — the OnePlus 7 Pro supports a refresh rate of 90 Hz. This means that any movement on the screen will have that "soap opera effect" with a kind of sleek, buttery motion. It's especially satisfying when scrolling through blocks of text or your huge picture gallery — nothing gets blurred out or chopped up by missing frames, you just see the content in its entirety scroll across the screen.
Still, we wouldn't say 90 Hz will ruin other phones for you. The experience is definitely special and we can see it becoming the default on future phones, but it's not one you can't live without.
Long story short, both of these panels are sharp, accurate, and beautiful to look at. Whichever of these phones you pick, you will have absolutely no qualms with the display.
Display measurements and quality
Interface and functionality
OnePlus used to be known for keeping its interface as close to stock Android as possible. However, it has had no issue with implementing a new feature every once in a while, as long as the manufacturer believed it improved the user's experience. So nowadays, we wouldn't call Oxygen OS — OnePlus' skin over Android — vanilla. But that's not a bad thing — the company has cherrypicked the features it has added to its software, and nothing feels like bloat or a gimmick.
We've got plenty of display accommodations, like a blue light filter and reading mode — the latter is optimized for reading ebooks —, a video enhancer which pumps up the contrast and colors when watching videos, and a dark theme. OnePlus also has the Ambient display feature from Android — you don't get an always-on clock with notifications, but it does show up if you tap the display or simply pick the phone up. Also, you can keep your phone's rotation locked to portrait at all times — when you tilt it to go to landscape, a little contextual "rotate screen" button will appear in its corner. Effectively, this lets you avoid those pesky accidental rotations by keeping it locked, yet it's very easy to switch to landscape whenever you need it.
In the utilities section, we have more useful stuff, like a gaming mode, parallel app installer (use two Facebook apps, for example), app locker, and the OnePlus Labs suite which lets you test out new features before they become a part of Oxygen OS.
If you are familiar with Samsung phones, you may have recognized that a lot of these features have been… inspired by what Samsung's One UI does. The Galaxy S10+ also has a suite of screen accommodations, though it's short of that "reading mode", which the OnePlus has and ebookies are raving about online. The Always On Display feature will show you a clock and recent notifications at all times, keeping you informed without you ever needing to touch the device, but it can also be set to only pop up if you tap it. The contextual "rotate screen" was on a Galaxy S9 way before it landed on a OnePlus, and Sammy also has its Game Center, Dual Apps, and app locking. Samsung also makes use of that curved screen by letting you pull out an "Edge panel" by swiping your finger from the curve towards the center of the screen. It's a place that can hold your favorite apps and some unique widgets, but it is, in fairness, mostly a glorified app drawer — there are a lot of apps on the Play Store that can replicate the experience.
OnePlus gives complete user choice over what type of navigation system to use — the classic navbar, the Android Pie home pill style, or a complete gesture navigation suite very similar to the iOS gestures. It also supports "screen off gestures" — draw a symbol on the display while the phone is sleeping and you can control media playback or quickly jump to an app.
Samsung is a bit more limited here — you either use the navbar or Samsung's version of gesture controls (swipe up from the different parts of the bottom to get "back", "home", and "recents").
Probably one of the best features of the OnePlus 7 Pro is on the outside — the physical mute button. It still baffles us why other manufacturers refuse to include such a nifty toggle. OnePlus' mute slider has 3 stages — silent, vibrate only, and ring. It's very easy to just flip it as you get to the office, then flick it back as you leave.
We also can't let this go without mentioning the new haptic motor in the OnePlus 7 Pro — hands down, this is some of the best-feeling vibration feedback one can get on an Android device. Probably only rivaled by the Google Pixel 3 at this point.
The Galaxy S10+ has extra bells and whistles, as a Samsung phone usually does. The Device Care suite lets you optimize your battery life, storage, and memory usage with a simple tap. And there's McAfee-powered anti-malware protection on board, including a special suite which can monitor for suspicious activities while you are connected to public and unprotected Wi-Fi. The SmartThings panel allows you to easily connect and sync to… well, smart things around you, and include the phone in your home ecosystem with ease. You get 15 GB of Samsung Cloud space to back your stuff up — from passwords to pictures to memorized keyboard words that you don't want autocorrect to mess with.
To top it off, Samsung does have the new Bixby Routines automatization feature on board the Galaxy S10+, which is still in its infancy but we can see a lot of potential in it. For example, we praised the OnePlus mute switch above because it lets us easily mute the phone when we need to. With Bixby Routines, you can set it to automatically go in mute when you are at work, going to bed, et cetera.
And there's the Bixby assistant, which… well, let's just say it — it's there but nobody is ready to count it as a "pro" still.
Does this feel like a lot of redundant stuff? Possibly… All in all, the OnePlus 7 Pro feels like a very fleshed out, functional device. As a single phone, it's pretty great — fast, fun to use, and not lacking in any major features. The Galaxy S10+ is the same, but has a few cherries added on top, which make it feel like a service-oriented product, meant to be a part of a larger ecosystem and stay with the user for a while. Whether or not that'll hold up — we can only know after it has aged a couple of years. But we'd wager it will.
Performance and memory
Both these devices have the meanest and fastest Qualcomm chip available right now — the Snapdragon 855, which is ticking at 2.84 GHz in the OnePlus 7 Pro and 2.8 GHz in the Galaxy S10+. In terms of RAM, the OnePlus 7 Pro comes in variants with 6 GB, 8 GB and 12 GB, while the Galaxy S10+ starts at 8 GB and goes up to 12 GB on the top-tier ceramic models.
So, in terms of performance, both devices knock it out of the park. We have no trouble running whatever new game we pluck off the Play Store and install on these beasts.
When it comes to storage, the OnePlus 7 Pro starts with 128 GB and tops out at 256 GB of internal storage. Samsung goes over the top a few times over, offering three variants — 128 GB, 512 GB, and 1 TB. Wait, that's not all — the Galaxy S10+ still accepts a microSD card for storage expansion, while the OnePlus 7 Pro does not.
Yeah, that's overkill for sure, but we do feel like it's a good place to mention prices. The 256 GB storage, 12 GB RAM OnePlus 7 Pro costs $750. The 1 TB space, 12 GB RAM Galaxy S10+ will set you back double that much — $1,500.
Camera
In this day and age, a smartphone that hopes to beat the best needs to have a good camera. OnePlus understands this and has kept upgrading its camera chops over the years, while also not shying away from experimenting with something new. The OnePlus 7 Pro sports a 48 MP main camera on the back with two sidekicks — an 8 MP telephoto camera for optical zoom and portraits, and a 16 MP super wide-angle camera for shots that you need to go big for. Then, there's another 16 MP camera on the front for detailed selfies.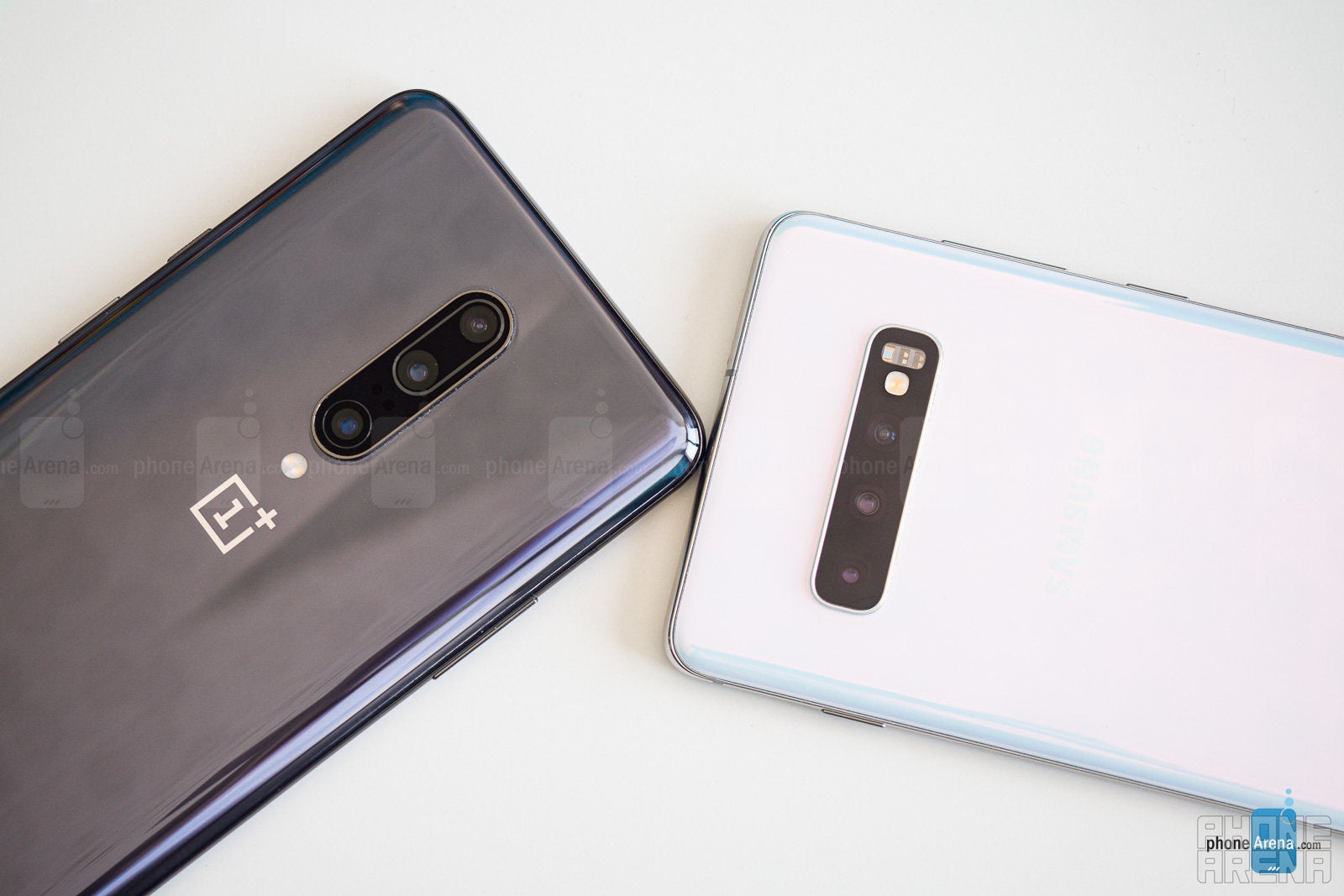 The Galaxy S10+ sports a 12 MP main camera, a 12 MP telephoto camera, and a 16 MP super wide-angle one. On the front, it's equipped with one 10 MP shooter and one sidekick. You can't really use the second one for photos. It's only there to help the selfie camera with depth perception for bokeh shots.
So, both of these sound good on paper, with the OnePlus 7 Pro rocking that beastly sensor and a 3x optical zoom instead of the more common 2x. But both also have their own weird drawbacks.
For example, Samsung's "Live Focus" mode does not use the telephoto camera… for some reason, it uses the wide-angle lens. So, getting these close-up portraits with the fake bokeh in the back is a no-go on a Galaxy S10+ — you will get distorted facial features like big nose or banana head effect. You are better off stepping back and taking the picture at a distance, then cropping it to portrait appropriately.
The OnePlus 7 Pro, on the other hand, does not allow you to use the ultra-wide lens for video. That's… a weird restriction to have, especially since ultra-wide-angle lenses give you a lot of freedom when shooting dynamic videos.
In terms of features, Samsung's Camera app takes it — you've got AR Emoji, Scene Optimizer (auto camera on steroids), Super Slow-mo, a Super Steady mode for videos with a very buttery stabilization effect, HEVC format support, and other tiny goodies. The OnePlus 7 Pro has all the essentials, with auto HDR, Night Mode, and a better Portrait Mode but when it comes to bells and whistles — Samsung is in the lead.
Image quality
Both of these phones produce pretty good pictures, but they go about it in noticeably different ways. The OnePlus 7 Pro is soft on the details, which can result in more natural-looking photos, but some finer features of objects might be lost. The Galaxy S10+, on the other hand, always sharpens details, which looks impressive at first, but can sometimes give you an unnatural crisp.
OnePlus is light on the HDR, leaving some highlights to blow out and some shadows to get lost to blackness, which is not ideal a lot of the times. Samsung's HDR is a bit more aggressive, resulting in a flatter look and a balanced image, but sometimes the dynamics are crushed to a point where you lose subtle contrasts and a more life-like look.
They both swap blows when it comes to color accuracy — sometimes the OnePlus is a bit too warm or a bit washed out, other times the S10+ makes the greens look too saturated or gives the whole image a weird bluish tint.
When it comes to night-time photos, the Galaxy S10+ wins most of the battles. In the portrait game, the OnePlus 7 Pro wins by using the proper lens and by applying some truly impressive edge detection for the fake bokeh.
In the selfie game, Samsung has a slight edge. The Galaxy S10+ consistently gives us nicely detailed and crisp selfies with great dynamics and good colors. Some OnePlus 7 Pro selfies end up a bit washed out, dull, or a tad noisy. Still, great job from both phones.
Video quality
When recording video, we've got similar results with these phones. The OnePlus 7 Pro has a bit of trouble with highly dynamic scenes and might give you a video that appears a bit dark, as it lowers the exposure to not burn any highlights. Its colors appear a bit dull, though not inaccurate. The continuous autofocus reacts pretty fast and is on point.
The Galaxy S10+, on the other hand, does great with dynamic scenes, able to keep highlights at bay without darkening the shadows too much. Its colors are vivid and pop right at you, which may sometimes feel a bit much, but gives us a desirable result most of the time. The autofocus is insanely fast — in fact, some people might not like it because it makes it impossible to have that cinematic effect of "something popped into the frame, so the camera is now focusing on it". No, no, the Galaxy S10+ just snaps to objects that come close to the lens and that's that.
In terms of sound, the audio from a Samsung clip sounds a bit tinnier in comparison — its recordings are clear, but there's a pronounced hump in the midrange and not a lot of clarity in the treble. The OnePlus 7 Pro definitely produces more meat in the lower midrange and more crisp highs. Side by side, we tend to like the sound off a OnePlus clip a bit more.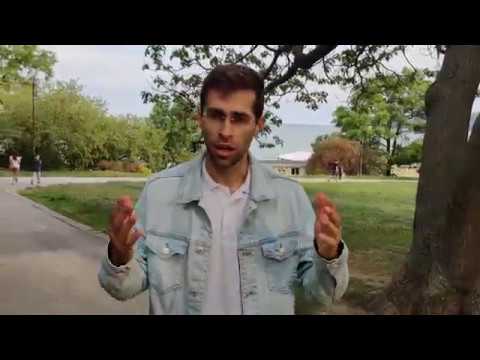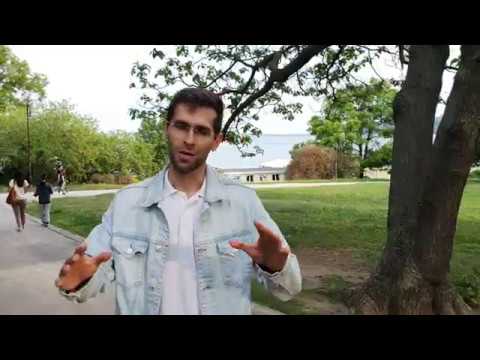 Media
Both of these phones have huge, sharp screens that'll let you enjoy videos, pictures, and games with no issue. The OnePlus 7 Pro lacks any form of a notch, which puts it a step ahead, but its pronounced screen curves will distort some of the content at the edges of the display. That's something Samsung was getting some hate for, which is why it made its edge screens a lot less dramatic.
Both the OnePlus 7 Pro and Galaxy S10+ are equipped with stereo speakers in the bottom-firing + earpiece combo, which has been the most popular setup lately. The OnePlus sounds a little bit bassier, though a bit muffled, while the Galaxy S10+ sounds very slightly louder and clearer, but tinny at times.
It's worth mentioning that the Galaxy S10+ still has a headphone jack, which keeps your options open in terms of what you can connect it to. If you want the same kind of freedom with the OnePlus 7 Pro — better stock up on headphone-USB C adapters and always keep one in your wallet.
Battery life
The OnePlus 7 Pro's hefty body manages to hold a generous 4,000 mAh battery. The rather huge cell keeps the lights on for quite a while and while we still felt the need to charge it every day, we didn't feel pressured by low percentages often. Also, we have the Warp Charge here being able to give us 60% of capacity in just 30 minutes, so that's a huge benefit.
The Galaxy S10+ has a 4,100 mAh cell, but thanks to all the extra features Samsung likes to throw in, the battery lasts a bit less than the OnePlus here. Again, we didn't feel troubled or pressured, but if the phones were stress-tested side by side, the OnePlus 7 Pro would win out. The Galaxy S10+ also has fast charging, which is not as speedy as the beastly Warp Charge but can still help you get a good amount of juice in the phone in the timespan of a lunch break.
Conclusion
Both of these phones are excellent, really, with no major flaws to talk of. At first look, the OnePlus 7 Pro is the better deal simply because it starts at $300 cheaper than the lowest list price for the Galaxy S10+. However, knowing that there are constantly carrier deals or big store discounts, the patient buyer can usually score a Galaxy S10+ at around $200 off.
But even if you take the price out of the equation, the two phones can be seen as being in the same class. The Galaxy S10+ has a slightly better camera and more software features overall, but the OnePlus 7 Pro covers all the essentials and is an extremely fun phone to use.
Ultimately, you should be concerned with the OnePlus' size and weight, as it's definitely the easier phone to drop. If that doesn't bother you, then have at it.
If you are planning on diving in an ecosystem, with wearables, VR, 360-degree cameras, and smart home appliances, we'd still get the Galaxy S10+ since Samsung has been gearing up for the long game of services for a while now.
Pros
No notch, cool motorized selfie camera
90 Hz display is addictive
Great haptic feedback
Physical mute switch
3x telephoto camera makes amazing portraits
Great value for price
Pros
Lighter and easier to hold
Headphone jack
Slightly better camera performance
Extra camera modes, including Super Steady stabilization
A wealth of extra features, SmartThings, Bixby Routines
Recommended Stories