Yet another 5G Moto phone is getting an official Android 11 update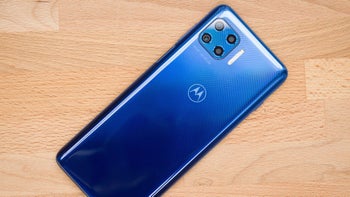 Motorola is not only on a product release spree, unveiling the
Moto G10 Power
,
G50
, and
G100
in the last couple of weeks alone, also starting to impress with the frequency of its Android 11 promotions after failing to update a single phone to the latest OS version for several months.
Hot on the heels of
the 5G-enabled Edge
and
Edge+
beauties, which themselves followed the significantly humbler
Moto G8 and G8 Power
pretty closely, the Moto G 5G Plus is apparently leaving Android 10 behind in at least one key global market for the Lenovo-owned brand as we speak.
We're talking about Brazil
, which is often given priority over all other countries where Motorola's handsets are available when it comes to this type of stuff. Commercially released almost nine months ago, the
Moto G 5G Plus
mid-ranger is technically not sold stateside, but the slightly newer
Motorola One 5G
is and the two "different" devices look pretty much identical, both inside and out.
That means there's a very good chance the US-specific smartphone will make the jump to Android 11 soon, possibly scoring a similar 1.1GB or so goodie pack over-the-air as its "international" twin. That's somewhat on the lighter side of these types of major updates, so although the Moto G 5G Plus is not a member of the Android One club, we have every reason to expect a relatively "pure" collection of Google-made treats, features, and performance enhancements to roll out to the Snapdragon 765-powered 6.7-incher.
While far from the world's most impressive Android device manufacturer from a software support standpoint,
Motorola
is definitely making progress, especially as far as its mid-end phones are concerned. Of course, there are still
many other popular handsets left to be brought up to date
in the coming weeks (and months), including the 5G-capable Razr, non-Plus Moto G 5G, G Fast, G Power, G Stylus, G9, One Action, Fusion, Hyper, and Vision.