Motorola Moto G 5G Plus review
7
We may earn a commission if you make a purchase from the links on this page.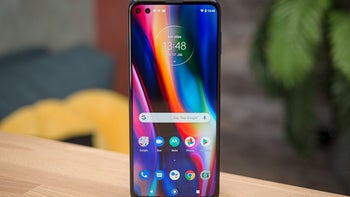 So far in 2020, Motorola has only managed to impress us with its phones. We were pleasantly surprised by the flagship Motorola Edge Plus, a phone with a great display and long battery life. Also, we were delighted by the Motorola One Fusion+, an affordable smartphone with a good camera and long-lasting battery.
The mid-range Moto G 5G Plus, one of Motorola's most recent offerings, is another well-made smartphone. For just 349 euro (the equivalent of $405), you get an enormous, 5,000mAh battery, fast processor, and, of course, 5G connectivity. The Moto G 5G Plus delivers great battery life even under heavy usage, photos that turn out realistic and vibrant, and stable, stutter-free performance.
Design & Display
The Moto G 5G Plus is a pretty big smartphone, rocking a modern-looking, 6.7-inch LCD display with tiny bezels, dual selfie camera system, and a quad camera system on its back. Motorola has made a compromise by making the back of the phone out of plastic instead of glass; however, its blue color with an interesting pattern manages to make the phone look and feel first-class.
On the right side of the Moto G 5G Plus we have a power button with a built-in fingerprint sensor and a volume rocker, while on the left side we get a dedicated Google Assistant button.
At 7.30 oz (207.0 g), the Moto G 5G Plus is on the heavier side, but it feels stable in the hand and comfortable to hold and use.
The display features a 90Hz refresh rate for a buttery-smooth viewing experience -- not something you see at this price point. You can switch back to a standard 60Hz refresh rate to save battery or leave the display on Auto (its default setting) to let the phone switch between the two refresh rates automatically.
Display measurements and quality
Camera & Audio
In the camera department, the Moto G 5G Plus rocks a quad-camera system with a 48MP main camera, an 8MP ultra-wide camera, a 5MP macro and 2MP depth sensor. The main camera delivers photos with enough detail and a good dynamic range. In some challenging lighting conditions, such as bright sunlight peeking through tree leaves, the camera may struggle, but the majority of our shots turned out good enough.
Colors are vibrant without being unrealistic. The ultra-wide camera and the portrait mode also do a good job.
The Moto G 5G Plus also has a Night Vision mode, which brightens photos shot in low light conditions. It delivers a good level of sharpness and detail.
< Night mode ON
Night mode OFF >
For selfies, the Moto G 5G Plus has a dual-camera system -- a 16MP main sensor and a second, ultra-wide selfie camera. Selfies are realistic and the portrait mode on them accurately blurs the background. Indoors, the phone also takes good photos.
Video
The Moto G 5G Plus can shoot 4K UHD video. The video is of good quality with quick autofocus; however, when the stabilization is turned on, the Moto G 5G Plus loses some quality for the purpose of delivering a more stable image. Without this stabilization, the video is, understandably, very shaky.
Audio
Here, Motorola definitely nailed it with the Moto G 5G Plus. The bottom loudspeaker provides wonderful sound and is, indeed, quite loud, which makes it great for watching YouTube and listening to music even in noisy environments. The phone has a 3.5mm headphone jack for you to plug in your favorite headphones.
Software & Performance
The Moto G 5G Plus runs a pretty clean version of Android 10 out of the box. Thanks to the Snapdragon 765 processor, the phone completes even demanding tasks such as multitasking and gaming without stutters.
On the software side, the Moto G 5G Plus has some cool features. For example, there's the option to configure a double-tap on the power button to bring up app shortcuts. There's also the Moto app which provides an easy way to customize the software.
Another feature I particularly enjoyed is Moto Gametime, which gives you a small button on screen with several quick actions, such as muting calls or notifications or easily taking a screenshot, while you're gaming. You can even configure up to 2 additional app shortcuts that you can quickly check in the middle of the game.
It's important to mention the Moto G 5G Plus's vibration feedback. It does not seem like an important feature, but it is actually key to a great smartphone experience. The Moto G 5G Plus has a very powerful vibration, which ensures you don't miss any notifications, even if your phone is in vibration mode; and provides a quite pleasant feeling when you're tapping on the keyboard.
Biometrics
The Moto G 5G Plus has both a fingerprint scanner and a 2D face unlock feature. Both unlock methods work fast and are responsive; however, the 2D unlock struggled a bit under some angles.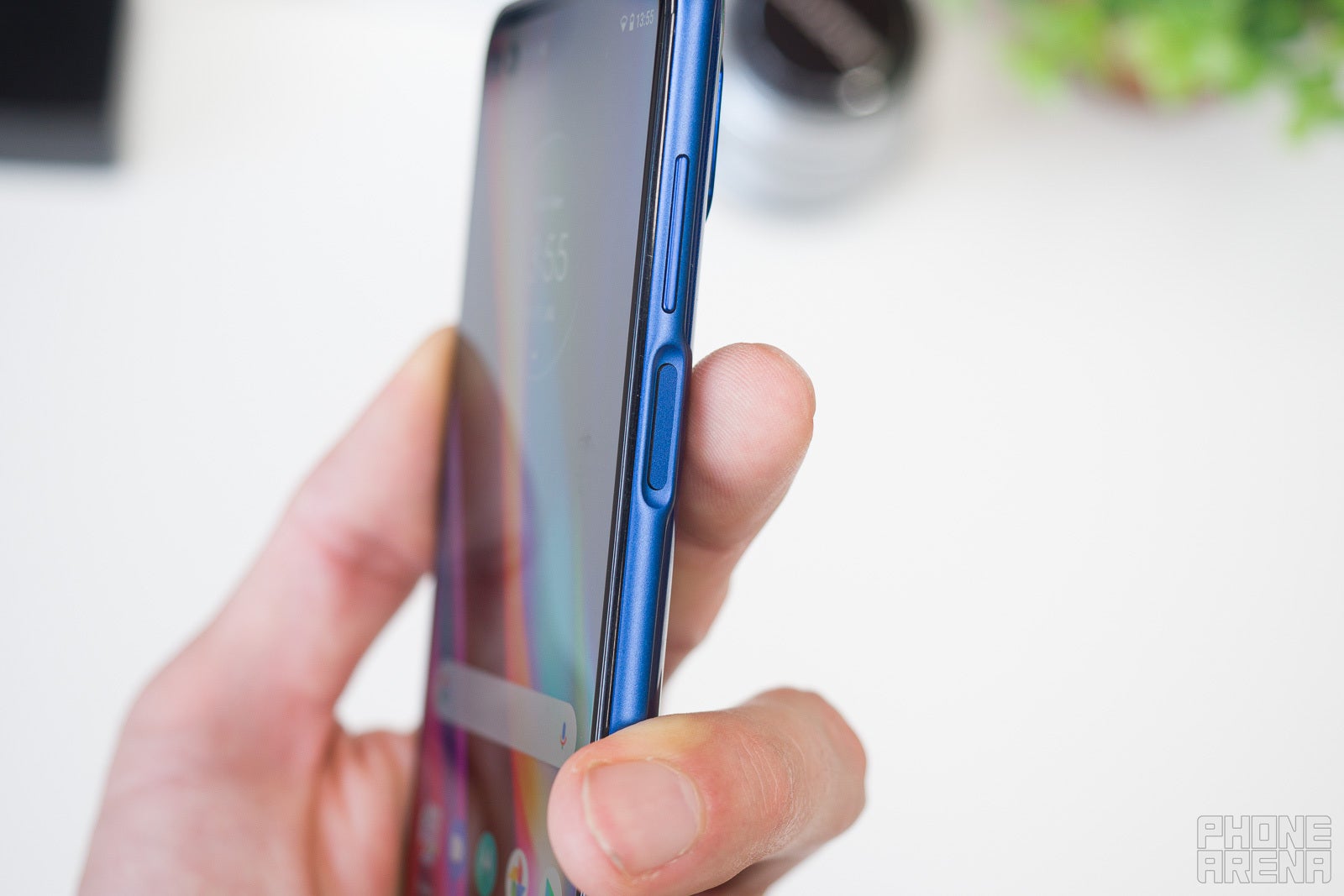 The fingerprint scanner
Battery life
Motorola advertises the Moto G 5G Plus' 5,000mAh battery as a two-day battery. With heavy usage, the phone comfortably lasts through one whole day and has some juice left in the evening. For light users, the Moto G 5G Plus will definitely keep its promise of a two-day battery life, if not even more.
Тhe Moto G 5G Plus scored well on our YouTube and web browsing battery tests. We expected a better 3D gaming score, but nevertheless, it did quite a good job in that regard as well.
The Moto G 5G Plus supports up to 20W fast charging. The charger that comes in the box completely tops up the big battery from zero to 100% for about 2 hours and 15 minutes.

Best Moto G 5G Plus alternatives
The Samsung Galaxy A71 sports great cameras, good battery life and an AMOLED display, while looking fashionable despite its plastic build.
The Nokia 5.3 manages to give a good performance for its very budget-friendly price. It has a solid battery life and a great screen.
Motorola One Fusion+ is also another great alternative, featuring a large screen, great speaker and long battery life for an affordable price.
Recommended Stories