LG G8 ThinQ battery size revealed as larger than all of the company's 2018 flagships
4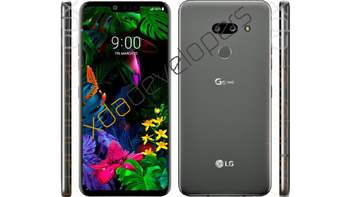 LG has not one, not two, but
three interesting high-end smartphones
expected to be released over the next few months, including a
G8 ThinQ
that may or may not resemble those
recently leaked renders
, a 5G-enabled handset reportedly called
V50 ThinQ
, and a more distant, mysterious foldable device to take on the likes of the Samsung Galaxy Fold.
Of course, only one of these three impending products is of actual interest for high-end smartphone buyers unwilling to spend a small fortune on their next big thing. We have some interesting new information to share about that particular device, as freshly unearthed certification documents over in Brazil (
via Dutch website Mobielkopen
) seem to confirm the 3,400 mAh battery size of the LG "Alpha."
LG G8 ThinQ vs previous (and future) LG flagships
In case you're wondering how we can know the identity of an LG-made phone revealed to pack the aforementioned battery capacity under model number BL-T41 by Brazil's National Telecommunications Agency (Anatel), the answer is actually very simple.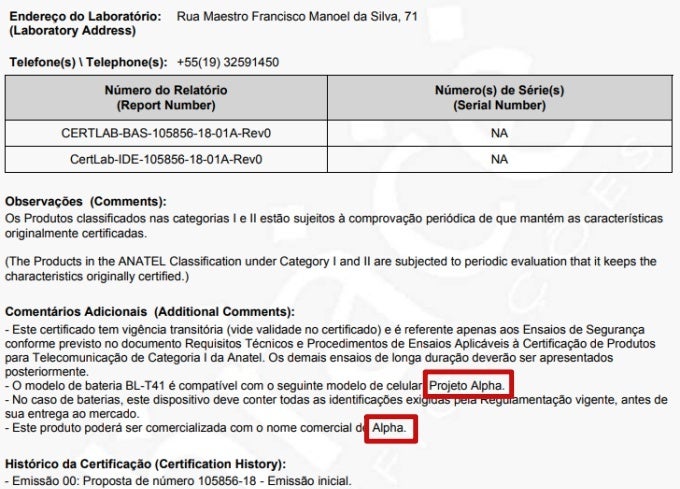 The handset's official
certificate of technical conformity
references "Project Alpha" a couple of times, going so far as to claim "this product may be marketed under the commercial name Alpha."

Perhaps that's what LG's head of global communications meant when disputing the accuracy of the first batch of leaked CAD-based G8 ThinQ renders. Of course, in the meantime, we've seen the phone pictured in press-friendly quality again, including that exact name imprinted on its back.
But let's focus on what's truly important here. We now know the battery size of the LG G8 ThinQ (or LG Alpha), and... it's not bad. It could be (much) better, but if the 3,400 mAh number does pan out (which is almost guaranteed), the
G7 ThinQ
will probably be left in the dust in terms of actual endurance between charges.
That's because the company's early 2018 flagship came with a fairly unimpressive 3,000 mAh cell that nevertheless performed decently in our extensive testing, trumping the 3,300 mAh juicer of 2017's
LG G6
.
Meanwhile, the
LG V35 ThinQ
lasted more on a single charge in our standard battery benchmark, but the
V40 ThinQ
was quite the disappointment. The two shared a 3,300 mAh battery, but the latter came with a much bigger screen.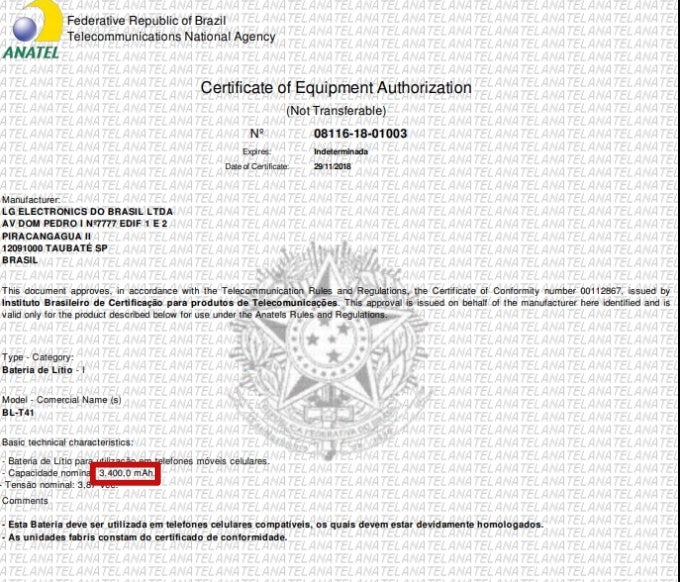 If recent rumors are to be trusted, the LG "Alpha" could pair this sizable new 3,400 mAh cell with a 6.1-inch or so OLED panel. Unless the new
Snapdragon 855
processor proves to be a major energy drainer, the G8 ThinQ should be able to match the solid battery life results of the V35 ThinQ.
Then again, the LG G8 ThinQ is expected to see daylight alongside a V50 ThinQ already
confirmed to offer a whopping 4,000 mAh
of juice. That's going to make it extremely hard for anyone to care about the "Alpha", regardless of the price difference between the two new LG high-enders.
LG G8 ThinQ vs the 2019 competition
If
LG Mobile wants to start making money again
, the company needs to better compete with Samsung. But if the G8 ThinQ does indeed sport a wide notch, it's going to be difficult to steal the thunder of the "Infinity-O"
Galaxy S10
.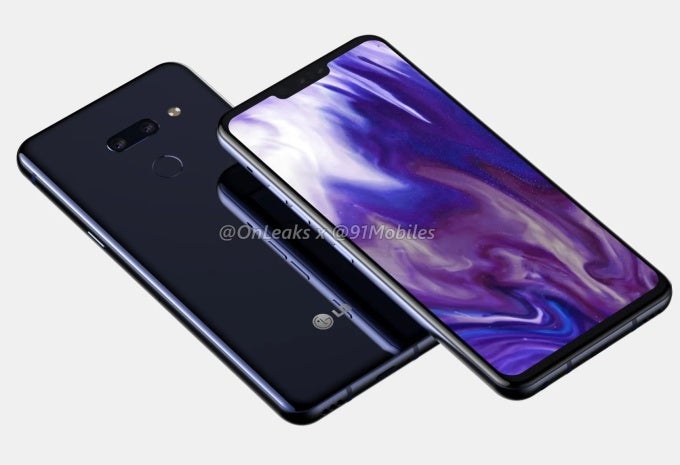 On the bright side (for LG), this same Brazilian National Telecommunications Agency recently revealed the "regular"
Samsung Galaxy S10 packs a 3,300 mAh battery
. Other sources point to an identical
screen size
with that of the G8 ThinQ, giving LG a slight (theoretical) edge in battery life.
But Sony could totally obliterate the MWC 2019 competition by
squeezing a colossal 4,400 mAh battery
into a remarkably thin 8.2 mm Xperia XZ4 body. Granted, we're talking about a significantly larger and taller handset there. Nonetheless, if that rumor proves legit, LG will have an even harder job of making the "Alpha" stand out from this spring's high-end pack.