LG Mobile records another revenue drop, looking to spice things up in 2019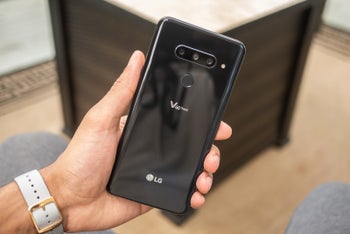 With another quarter over, companies left and right are sharing their financial results, some boasting, while others are hesitant to reveal what they "achieved" in the past three months. Sadly, LG's mobile division falls in the second category yet again.
While other segments of the company are improving, the part of LG that's responsible for its smartphones continues its trip on the downward spiral, according to the freshly
released financial results
. In the calendar Q4 of 2018 LG Mobile's profit was $1.51 billion, contributing to a total of $7.08 billion in revenue for the entire 2018.
And while 1.5 billion is nothing to frown upon, put into context, the number paints a different picture. Compared to Q3 of 2018, LG Mobile's revenue dropped a whopping 16%. That's even more impressive considering the last three months of the year include the holiday season that usually brings a nice bump in sales for companies.
With that obvious sign that a change is needed, LG's executives are looking to change the negative trend in 2019. Of course, since the press release is focused on financial results, there isn't much
insight
about the company's strategy, but we do get a couple of hints.
In 2019, LG's mobile division will push 5G products and smartphones featuring different form factors…
The inclusion of 5G in any mobile company's plans for 2019 shouldn't surprise anyone, but considering the early stages of its implementation and the premium price it's expected to come with, it's doubtful if it will have the positive impact LG is hoping for.
"Different form factors", on the other hand, is something more exciting. We already know LG has a
foldable phone in the works
, but we're hoping there will be even more variety in its product line. We wouldn't mind a compact smartphone with thin bezels, for example. Or maybe LG means to break the mold and deviate from the "rectangular with rounded corners" form factor and offer something unique? We can only hope.
One thing is certain, however, and that is that LG needs to take some drastic measures to get out of the slump it found itself in. We're ready to see what it has in store for us.