iPhone 5C round-up: specs, design, price, release date
28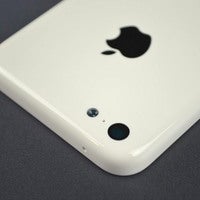 Apple is a company known for producing premium products and for marketing these products at a premium price. That's why at first it seemed rather strange when rumors about a cheaper iPhone model started making the rounds. But now, with all the leaks that have surfaced over the past weeks, it looks like such a smartphone is coming indeed. In fact, the rumor mill has already provided us with lots of insider info about this so-called
iPhone 5C
. We know what it will look like, when it might launch, and how much Apple may end up charging for it. Read on as we walk you through all we know about the iPhone 5C so far, based on leaks and rumors.
Is "iPhone 5C" its official name?
a photo allegedly depicting the handset's retail packaging
. The plastic boxes caught on camera have "iPhone 5C" written on them, with C supposedly standing for "color". Of course, the image might be fake, or it could be of a cheap clone's box, but let's just stick with the suggested name and call it that for the time being.
UPDATE:
A recent leak exposed the
user guide for the iPhone 5C
, so that's most likely the name we should be expecting.
What does the iPhone 5C look like?
Unlike the last several iPhone models,
the iPhone 5C will be made of plastic
– that's pretty much set in stone as the smartphone's casing has already been leaked dozens of times from various sources. However, the plastic of choice will most likely be of high quality. Actually,
it might have relatively high resistance to scratching
, according to rumors. Moreover,
the iPhone 5C will come in a range of pretty colors
, including red, green, blue, yellow, pink, and white. At the same time, we're confident that the iPhone 5C will adopt a number of design cues from the current iPhone model, although it may be a tad thicker and heavier. We're expecting the same form factor, button layout, and screen size found on the
iPhone 5
.
UPDATE
: Here's a leaked video of what looks like
the iPhone 5C in action
.
What are the iPhone 5C hardware specs?
It is believed that
the iPhone 5C will be very similar to the iPhone 5 in terms of hardware
. That means it is going to have the same 4-inch LCD display with resolution of 640 by 1136 pixels, a dual-core Apple-made SoC backed by 1GB of RAM, and an 8-megapixel auto-focus camera with a single LED flash. A 1.2MP cam for selfies should also be present. Storage space will be internal only, as always, with either 16,32, or 64 gigabytes at the user's disposal. No word on battery capacity yet, but the iPhone 5C battery isn't likely to be much larger than the 1440mAh cell currently used in the iPhone 5.
Does iOS 7 run on the iPhone 5C?
a boatload of new features and improvements
over last year's iOS 6. These include the overhauled platform user interface with improved multitasking, automatic app updates, redesigned notification panel, Control Center, AirDrop, and more. The real question is whether the iPhone 5C will get all of iOS 7's features or just some of them, leaving the best for the higher-end iPhone 5S. But since
the iPhone 5 will be getting the full iOS 7 experience
, we see no reason to believe that the iPhone 5C user experience will be limited in one way or another.
When is the iPhone 5C going to launch and for how much?
Now that's a good question. Unfortunately, we cannot give a solid answer yet, but rumors are pointing at a September 10 announcement for both the iPhone 5C and
iPhone 5S
. Then several days later, on or around September 20, the former should already be available for purchase in the US. The exact days might be different, however, as other rumors are suggesting that the iPhone 5C won't be out until October. Pricing is supposedly set at $99 on a 2-year contract with a US carrier, or around $400 to $500 with no obligation.
UPDATE:
Accessory makers are planning on
shipping their iPhone 5C gear on September 20
, so that's most likely when the smartphone is going to launch.
China Mobile
– the world's largest carrier – is said to be among the carriers that will be offering the device.