Photos of iPhone 5C manual reference card leak
5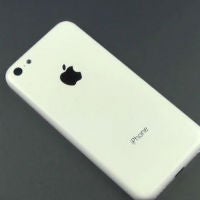 One day closer to the announcement of the iPhone 5S and iPhone 5C means one more leaked image of one of Apple's new devices. This time around, we aren't seeing the device itself exactly, but rather the packaging for the iPhone 5C. This time around, we're getting a couple photos of the iPhone 5C manual reference card insert that you'll find in the box.
Unfortunately, the images are a bit too small and blurry to be able to read anything on the cards, but it clearly labels the device as the iPhone 5C, and shows the front face of the device, which (not surprisingly) looks just like an iPhone 5. In addition to the reference cards, the leak also shows the card for the SIM tray key.
That's about all for this round. We're just over one week away from what is expected to be the official announcement on
September 10th
.