Huawei has two flashy new P20 Pro gradient colors scheduled for IFA announcements
4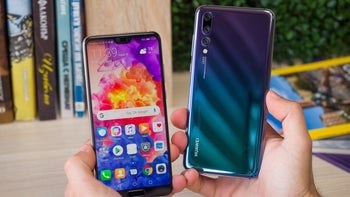 If there's one thing to love about Huawei's
best-selling P20 Pro
, it's, well, the
trend-setting triple camera setup
on the back. But if there's a second thing that definitely helped this powerhouse of a phone turn some heads and stand out from the Android high-end pack, it's what
the fast-rising company
calls the "gradient effect."
Apart from "conventional" black and blue color options, the
Huawei P20 Pro
also comes in truly unique Twilight and Pink Gold paint jobs that actually combine different hues. The former in particular is made to attract attention, mixing purple and blue tones in a way that's already
inspired a few copycats
.

Believe it or not, Huawei is expected to unveil an even snazzier P20 Pro variant at IFA Berlin later this month, with a richer rainbow of colors combining black, turquoise, purple, and blue. If you're a fan of the "gradient" approach, but perhaps don't want to stand out so much, odds are you'll be interested in yet another Huawei P20 Pro model, described as significantly 
"subtler and more understated" by people who've been offered a sneak peek at what's coming.
Purportedly inspired by various sea elements, including shells and pearls, this subtler version is "predominantly white with subtle hints of yellow and pink." That also sounds enticing, even though technically, we won't be looking at a new phone on
August 31
at the European IFA trade show. Just these two fresh additions to the P20 Pro's already impressive color palette and a powerful new
7 nm-based Kirin 980 processor
.
What we're curious to see is whether the
Huawei Mate 20
and
Mate 20 Pro
will borrow the P20 and P20 Pro's gradient schemes. If so, which ones?