Galaxy S10's triple camera specs leak, а Holy Grail of lens combos
32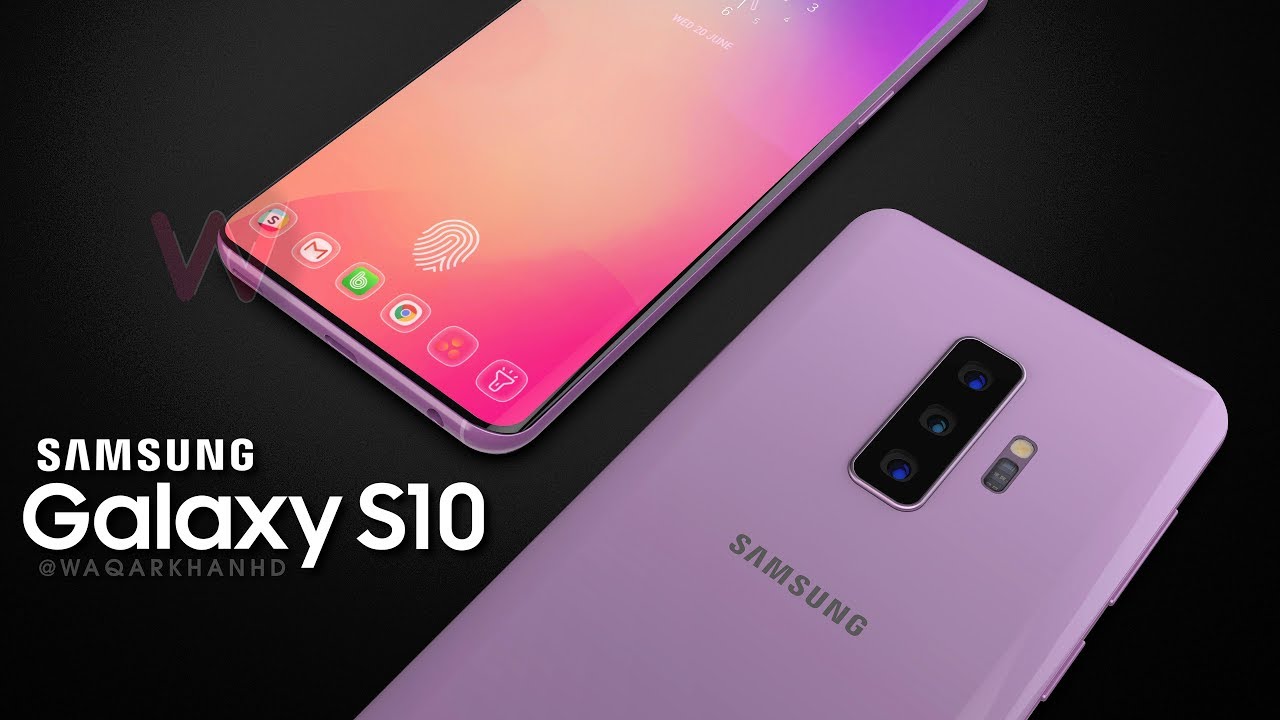 The video above shows an artist's rendering of the expected Galaxy S10 trio of phones
The
Galaxy S10
is widely expected (pun intended) to
sport three cameras
on the back, and today Korean media reiterates this notion by hashing out the exact sensor resolution of its triple-camera set. We say pun intended because the S10 is supposed to land the Holy Grail of lens technologies in one handset - a main 12 wide-angle camera, a super wide-angle 16MP one, and a 13 MP telephoto cam for what will likely be at least 3x optical zoom efforts.
Given Samsung's track record with cell phone cameras lately, we'd expect this combo to blow anything out of the water next year, but Samsung has another surprise in store for us, tip sources from the sensor supply chain. In fact, not only the flagship Galaxy S line will sport a triple camera set, but the upper midrangers from the
A-series will do as well
, and those are the ones that might be announced earliest, in the December-January period, as usual.
Unfortunately, Samsung has reportedly decided to chase the megapixel race on the A-line, rather than undermine the S-line. It may go as high as a 32MP main camera, says the source, adding a second 8MP, and another 5MP sidekick, but it's not specified if these will be telephoto or wide-angle sets on the A-series. The insiders reiterate that Samsung has decided to equip both the S10 and S10+ with triple cameras, while the S10 Lite with the rumored flat screen, will make do with "just" two, so sad.
In addition, the
LG V40
will allegedly also
sport a tri-camera set
, with two front-facing cameras, just like the upcoming A-series, where one of the front sensors may go as high as 40MP, from the current 24MP one. Thus, next year is shaping up to be the era when penta-camera phones enter the fray en masse, more so that Apple's 2019 iPhone(s) are also expected to be equipped with triple camera sets.
In fact, Samsung says in its earnings conference call that it expects triple cameras on 10% of smartphones next year, bringing "
differentiated features such as optical zoom, ultra wide angle and ultra-low light shooting
." Word. The camera folks at Huawei must be "smh" right now, given that they pioneered the trend with the
P20 Pro
earlier this year, but rest assured that they are prepping something similar for the
Mate 20 Pro
as well.
Recommended Stories