Stay away from this YouTube video if you own a Pixel 7 or Pixel 6 series device!
34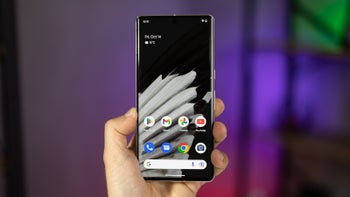 Although nowhere near as glitchy as the 2021-released Pixel 6 and 6 Pro, Google's newer, hotter, and faster Pixel 7 and 7 Pro have had their fair share of
software bugs
and
hardware issues
in the four months or so they've been around at the time of this writing.
The latest malfunction
making the rounds on both Reddit
and
Twitter
is far from the most severe affliction encountered by Pixel 7 owners but might just be one of the weirdest little bugs ever experienced by a mobile device regardless of its make and model.
As reported by dozens of users, many of whom could have obviously avoided the problem with ease, trying to play a seemingly innocuous YouTube video is all that it takes for (certain) Pixel 7 and 7 Pro units to crash and
burn
reboot.
The same thing seems to happen for (select) Pixel 6, 6 Pro, and 6a devices, but curiously enough, older members of
Google
's family of in-house Android phones are apparently completely unaffected.
The
problematic YouTube video
dates back from January 13, 2021, and before you even think it, no, there's absolutely no reason to suspect the clip itself is injected with some sort of malware that only affects recent Pixel handsets.
The issue, of course, is not as bad as
others publicized in recent weeks
, with rebooted phones quickly recovering after crashing without losing data or causing any user harm whatsoever. In a worst case scenario, you might experience trouble connecting to your cellular network after the system crash, which will require a second manual reboot for everything to fall back in place.
That certainly sounds inconvenient, but now that you have been warned, there's really no excuse for opening an old clip from the 1979 sci-fi movie "Alien" in 4K HDR. And if you do still decide to play with matches, don't be surprised by the result of your actions!