Facebook Portal smart displays beef up list of content partners with YouTube
2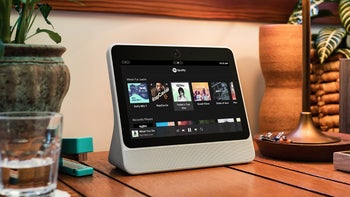 After last month's bold introduction of
two Portal smart displays
with a Smart Camera feature that basically follows you as you move around the house, Facebook has even
more ambitious plans
for in-house hardware
to be released over the next few years
.
But first, the Portal and Portal+ badly need better software to take on the low-cost
Google Home Hub
and Amazon's pioneering
Echo Show
family. After all, the average consumer probably cares more about the content supported by this type of newfangled device than things like privacy and
personalized ads
.
That may actually be where the Portal duo struggled most
at launch
, although Facebook did promise the initial list of partners for music, videos, and news would grow rapidly. Well, you can now add YouTube to a roster previously including Spotify, Pandora, iHeartRadio, Newsy, and the Food Network,
as discovered by TechCrunch
.
The social networking giant confirmed the world's most popular video hosting service is already available "through an optional install in the Portal Apps catalog", but obviously, it doesn't play as nice with Alexa as with Google Assistant on the
Home Hub
.

Namely, you can open the YouTube app with a simple "Hey Portal" voice command, but that's pretty much it in terms of hands-free functionality. Everything else, including actually playing videos, will require direct interaction with the 10.1 or 15.6-inch touchscreen of the Facebook Portal and Portal+ respectively.
Still, that's clearly way better than having to settle just for
Facebook Watch
video content. Streaming platforms like Netflix and Hulu remain unsupported, though, so the Portals are not exactly multimedia powerhouses yet.

The second-gen Echo Show, in contrast, supports Hulu in addition to Amazon's own Prime Video service, while YouTube is technically blocked, but not from the gadget's browsers.

Then again, Facebook has a very interesting plan to stand out in this rapidly growing market (eventually), looking to add Google Assistant capabilities (at some point) after launching with Alexa.