Facebook's Portal devices start shipping, expect video calls from your grandma soon
1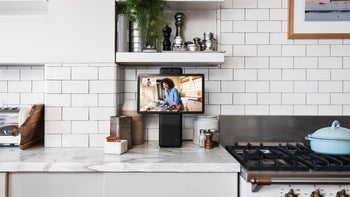 Facebook decided to enter the smart display scene about a month ago by
announcing its Portal and Portal+ devices
. The Portals are meant to provide hassle-free video conversations with some additional functionality coming from companies that Facebook partnered with. Pre-orders began with the announcement and now
Facebook is letting us know
that the devices are beginning to ship.
If you're not familiar with these products, let us give you a quick rundown. The smaller Portal comes with a 10-inch 1280x800 display in landscape mode, while the Portal+ has a laptop sized 15.6-inch display with a resolution of 1920x1080. Besides the bigger size, the display of the Portal+ can be rotated and used in both landscape and portrait mode. That way, no matter what device your conversation partner is using, you'll be able to see their image full-screen.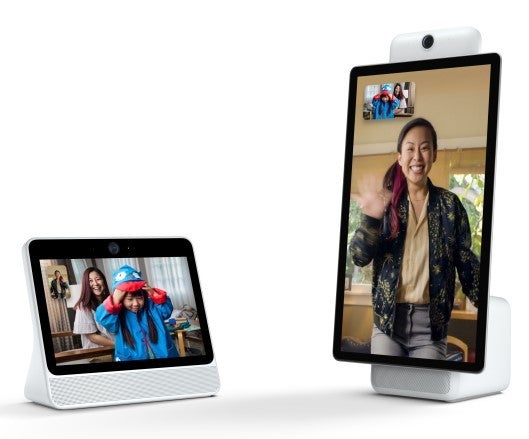 One of the cool features both devices have is the so-called Smart Camera. It uses AI to follow the person that's using the Portal to automatically pan and zoom if he or she is about to get out of frame. Meanwhile, Smart Sound is doing something similar to the voice of the person, making sure to amplify it so you can hear it better even with background noise.
Of course, since those are Facebook products, they support Facebook's Messenger, so you can use them for video calls with everyone who has the app on their phone, tablet or laptop. When you're not having a video conversation, the Portals can still be useful. Both devices support Amazon's voice assistant Alexa, as well as Spotify, Pandora, iHeartRadio and other audio and video streaming services.
Nowadays, when you mention Facebook, cameras and microphones, people can't help but have some reservations when it comes to their privacy. Knowing that, Facebook ensures us that everything is super private, encrypted and conversations are absolutely not being recorded or used to target ads, pinky swear! Some information will still be used for that, of course, but nothing different from what they track while you're using Facebook regularly, if that can be any consolation.
The Portal and Portal+ are priced at $199 and $349 respectively, but if you want to equip both your parents and your grandparents with one, Facebook will knock off $100 from the combined price of any set of two.
Recommended Stories