Facebook's Project Ripley wants to take Portal to the next level with video calling TV add-on
1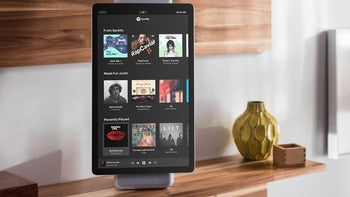 It's no longer a secret that Facebook's ambitions span far more domains than just social networking services and instant messaging apps. The increasingly controversial company seems to be ramping up its
original video content production efforts
, as well as
joining the rapidly growing "smart display" market
with rival Amazon's help.
But despite
privacy concerns
, the Portal lineup might only be the first step in Facebook's long-term strategy to take over your home. Enter Project Ripley, which the social media giant reportedly wants to see commercially materialized as early as next spring.

This is another bold hardware initiative bound to raise eyebrows among security and privacy advocates, as it aims to put a Facebook-connected camera on top of your TV. This would enable video calling on your living room big screen, as well as presumably support Facebook Watch and possibly other streaming platforms.
The obvious advantage over the Portal and Portal+ could be a significantly lower price, as the Ripley-codenamed device would use an existing display instead of sporting its own. But Facebook will need to work out partnerships with a number of high-profile content providers to take on
Apple
,
Amazon
,
Google
, or
Roku
in the home entertainment space. Currently, Spotify and Pandora are the only big names supporting the kitchen-oriented Portal duo.

In addition to "Ripley", which is "still in development" and could always be delayed from its current spring of 2019 release target, Facebook is reportedly also working on "Edgefield", "Innatum", and "Sequoia" projects.

These three are even more ambitious... and therefore harder to complete, envisioning such futuristic, revolutionary products as an armband capable of translating sounds into vibrations that can be understood through human skin, a device reading brainwaves to anticipate what the user intends to type, and a virtual object projector supporting advanced AR experiences like displaying virtual board games on a physical table.
Recommended Stories