Disney+ is already rocking the streaming industry with incredibly early milestone
9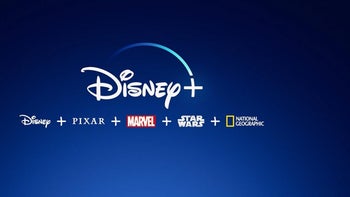 One full year of hyping after
Disney formally threw its hat
in the
Netflix-dominated video streaming ring
, the most highly anticipated new platform of 2019 finally made its commercial debut yesterday, November 12. Today, November 13, the Mouse House is already boasting about the insane subscriber numbers of Disney+, which might explain why it was initially
so tricky for so many users
to access their family-friendly content.
According to CNBC
, which is quoting an official company announcement, no less than 10 million people have signed up for the surprisingly affordable and incredibly extensive VOD service roughly 24 hours after its Tuesday launch. While the platform's free 7-day trial makes it impossible to know how many of those "subscribers" will actually end up paying for the service, the figure remains outstanding, giving Disney the perfect start in
a very competitive
and
increasingly crowded market
.
It's obviously not fair to make these comparisons, but Netflix barely added 6.8 million paying subscribers worldwide between July and September this year for a grand total of more than 158 million people, with Hulu, which just so happens to also be owned by Disney, lagging far behind, at around 28 million subscribers as of the end of Q1 2019, up by 3 million compared to the previous quarter.
It's almost hard to imagine just how fast Disney+ will be able to expand its reach when it becomes available around the world. Don't forget, the November 12 launch was a US, Canada, and Netherlands-only thing, which makes the 10 million milestone that much more impressive. Then again, one important thing that may have helped inflate the number somewhat artificially (apart from the aforementioned free trial) is
Verizon's killer deal
for
both new and existing customers
.
Of course,
Apple TV+
started off with a similarly "unfair" advantage over Netflix earlier this month, as recent iPhone, iPad, iPod Touch, Mac, and Apple TV buyers are all eligible for a free year of service, and we're not seeing the Cupertino-based tech giant crowing over the platform's achievements... yet.