Top executive says Disney-Apple merger could have taken place had Steve Jobs not died
8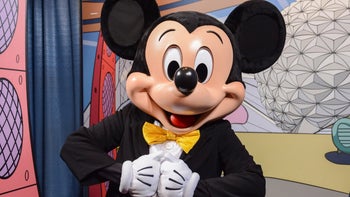 You know the story. Guy meets girl and there is an attraction. The guy is into technology, loves smartphones and mobile devices, and is culturally liberal. The gal is into entertainment, the theater, theme parks and is also liberal. Both love money and there is an undeniable connection between them. But for one reason or another, the two never get together and both can only look back and wonder, "what if?" This is actually the story of two huge companies, Apple and Disney.
One connection between the two companies was Steve Jobs. After being kicked out of Apple by his hand-picked successor John Sculley, Jobs invested in Pixar and eventually became CEO. Jobs did not get along with then-Disney chief Michael Eisner and it wasn't until Eisner was replaced by Iger that the relationship between Disney and Jobs grew warmer. Disney eventually purchased Pixar for $7.4 billion in 2006; this resulted in Jobs and his estate becoming the largest Disney shareholder for a number of years. It also gave Jobs a seat on the Disney board.
Congress and the DOJ would certainly try to block an Apple-Disney merger

A combined Apple-Disney would allow each of the companies to benefit from the expertise of the other. Couldn't you just imagine a Disney-themed Apple Store selling iPhones, iPads, and
AirPods
inside
Disney's parks to millions of captive tourists each year? And who knows what amazing rides and experiences Apple's technology could bring to the Disney parks. Apple would transform before Wall Street's eyes into a media company whose valuation would no longer depend solely on how well a certain device sells.
But there are plenty of issues that would make an Apple-Disney merger impossible to pull off. With the tech giant valued at $1 trillion and Disney at $245 billion, combining the two firms would lead to the largest merger of all time. That could create a pitchfork and torch mentality in Congress and certainly, the Department of Justice would need to sign off on such a deal as far as antitrust implications go. Washington has already railed against companies like Apple, Google, Facebook and Amazon for growing too large.

"With every success, the company has had since Steve's death, there's always a moment in the midst of my excitement when I think, I wish Steve could be here for this. It's impossible not to have the conversation with him in my head that I wish I could be having in real life. More than that, I believe that if Steve were still alive, we would have combined our companies, or at least discussed the possibility very seriously."-Bob Iger, CEO, Disney
Iger left Apple's Board of Directors last week after the company announced pricing and a launch date for Apple TV+. The latter will compete with Disney+, the entertainment giant's own video streaming service
that is expected to launch on November 12th
. Apple's own streaming service will debut on November 1st. And while Apple has entered the entertainment industry with offerings like iTunes, Apple TV+ and Apple Music,
Disney has stuck its toe into the technology waters every now and then
. Back in 2017, we told you that the House of Mouse was working on over-the-air charging. This would allow someone to walk into a room and have their devices charged wirelessly.
Every now and then, you'll hear rumors about an Apple-Disney merger. And yes, such a marriage could still make sense for both firms. But it appears that the best chance of such a transaction taking place was lost with the untimely death of Steve Jobs nearly eight years ago.