Another killer Disney+ feature trumping the competition revealed ahead of November 12 release
9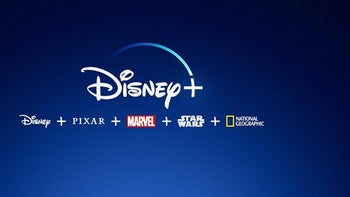 It's hard to view Disney+ as a serious rival to the likes of Netflix and Hulu when the same Walt Disney Company behind the upcoming video streaming platform also owns a majority stake in... Hulu. Then again, if you're not interested in
combining the two services and also adding ESPN+ on top
to get a substantial overall discount, it's hard to recommend subscribing to any other single VOD platform as well.
That's because the "Mouse House" is making it pretty much impossible to resist giving Disney Plus a try starting November 12. Even though its initial content library is obviously unlikely to be as extensive as what Netflix typically offers access to, you'll get plenty of bang for your
buck
7 bucks a month
, including classic (and modern) Disney films, Marvel titles, the entire Star Wars franchise (plus a brand-new show called "The Mandalorian"), National Geographic documentaries, and so much more.

But Disney+ is expected to shine even brighter as far as certain features are concerned, which none of the competition will be able to match at a similarly aggressive monthly rate. We're talking neat stuff like 4K Ultra HD video streaming capabilities (at no extra cost), the ability to watch your favorite programs on up to four devices at the same time, and yes, unlimited downloads for offline viewing.
As it turns out, there's more to that last selling point too, with said downloads set to remain available on your devices for all eternity... as long as you retain your subscription. Disney CEO
Bob Iger himself confirmed
this killer feature, which means certain prior licensing deals that might temporarily remove content from the platform's library will not impact you in any way if you remember to download everything you like before said agreements come into effect.
Basically, even if a movie or show were to disappear from Disney+ for whatever reason and whatever period of time, you can continue watching and replaying it without actually streaming it. That's a radically different strategy from those employed by both Netflix and
Hulu
, which can be rather strict about how much stuff you're allowed to download, how many times you can play your favorite content, and for how long.