Best iPhone deals on Prime Day 2021
0
We may earn a commission if you make a purchase from the links on this page.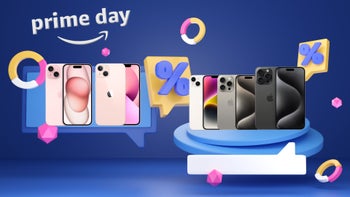 'Tis the second day of
Amazon Prime Day
, and in case you haven't made a purchase yet, you better act fast or you might just miss a rather lucrative deal.
Other major stores are typically also holding their own shopping events to rival Prime Day, so it's going to be an interesting June. If you are after an iPhone 12 on the cheap, you may be disappointed. But some massive discounts on
iPhone SE
,
iPhone 11 Pro
, and even iPhone XR are definitely possible. If you miss good-ol' 3D Touch, you might even be able to score an
iPhone XS
on the cheap.
Keep an eye on:
If you are not a Prime member, but are on the fence — here's where we try to answer "
Is Amazon Prime membership worth it?
".
Amazon Prime Day iPhone deals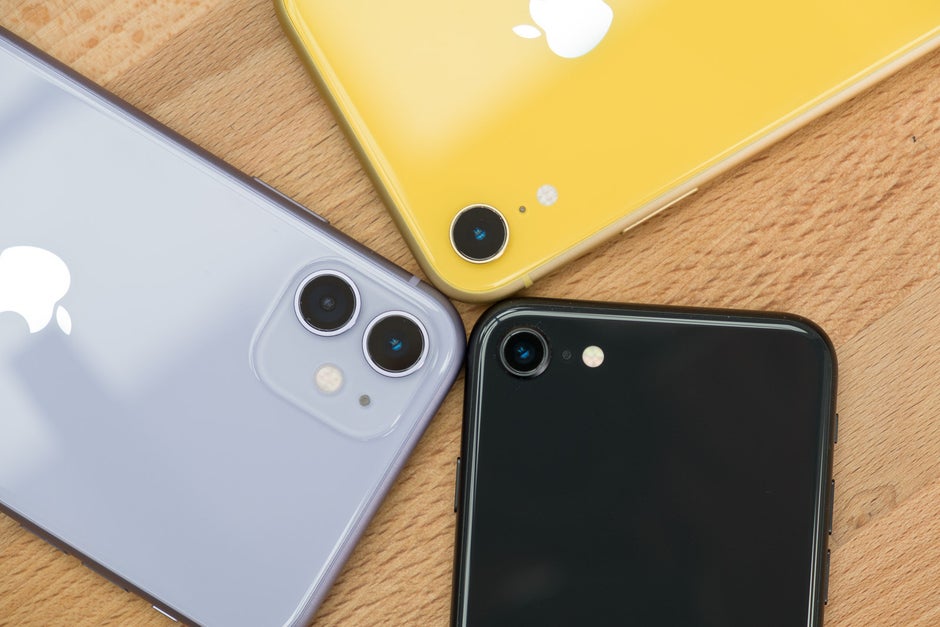 We wouldn't expect brand-new iPhone 12 units with massive price reductions. But, on discount events, a lot of refurbished units sell for pretty hefty discounts. Back in 2020, we were able to buy Grade A refurbished iPhone 11 units for around $500. So, if you don't mind pre-owned, you might be able to score a nicely refurbished iPhone 12 on the cheap, come Prime Day. And, who knows, maybe you will be able to score a refurbished iPhone 11 Pro for an insanely low price.
Getting one of the newer iPhones (and not a SE model) at around the $400 - $500 mark is a pretty good purchase. These little things last long thanks to their powerful hardware and Apple's commitment to software updates (up to 5 years!). So, an iPhone 12 bought today should last you up to 2026 with no trouble, if history is anything to go by.
But, if refurbished is not your thing, you may have better luck looking at the other stores' shopping events.
Also check these out:
Walmart Prime Day iPhone deals
Walmart does not shy away from discounting brand-new iPhones, but there's a caveat — they are usually locked to Straight Talk. Last year, you were able to get $240 off an iPhone 11 Pro Max and a whopping $350 off the iPhone XR, if you were willing OK with using them on Straight Talk.
This year, we expect something similar — maybe the iPhone 11 will take the XR's place. And since the iPhone 12 is 8 months old by now, we might also get a few discounts on that, eh?
Best Buy Prime Day iPhone deals
Historically, Best Buy stands up to Amazon not with major discounts, but some cool bundle deals. Which can also end up being a bargain for you in the long run — could we see iPhone 12 and
Apple Watch
bundles? Or iPhone 12 and AirPods? Getting 6 months of Apple Music for free ($60 worth) is also not out of the question.
Target Prime Day iPhone deals
Target's massive savings event is called
Deal Days
and it runs for 48 hours around the same time. Target is offering both the iPhone XR and iPhone SE for $150 less than usual with Consumer Cellular. In recent years, we haven't seen discounts on these Deals Days for the latest iPhones. This may or may not change in 2021, but we would definitely not hold our breath for any iPhone 12 discounts.
The PhoneArena team is working hard to stay on top of the Best Prime Day Sales on Amazon, as well as other retailer deals. Check our deal hub often to see which ones you'll like!
Surprise deals
Of course, we are expecting some pleasant surprises. Who knows who might be getting ready to drop the best Prime Day iPhone 12 deal around? If you, like us, are looking for that offer this coming June, keep your eyes on this article as it will be updated appropriately!