Apple's Shot on iPhone Challenge winners will be paid unspecified 'licensing fees' after all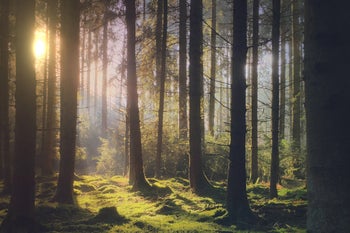 Apple's iPhones may not be
selling as well as they used to
, especially
in China
or
India
, but the company still reigns supreme when it comes to making its customers feel like they're part of a community.
We're talking about a community of smartphone users, as well as a community of enthusiast photographers that don't need expensive, standalone camera gear to produce stunning stills like the one above, which believe it or not, was shot on the
iPhone 6s
by someone who's managed to
amass an extensive Instagram following
using exclusively mobile devices.
The aptly titled
Shot on iPhone Challenge
was designed to "celebrate the most stunning photographs captured on iPhone", with a panel of illustrious judges in charge of reviewing worldwide submissions and selecting 10 outstanding candidates.

Anyone can participate by simply tagging their best shots on Instagram or Twitter with the #ShotOniPhone hashtag, but apart from (arguably colossal) exposure, Apple didn't initially seem to offer contest winners any form of compensation.
That understandably sparked outrage on social media, which quickly led to an important change in
the official rules
of the "challenge."
According to The Verge
, a line was added in the "Prize(s)" section to clarify "winners will receive a licensing fee for use on billboards and other Apple marketing channels" of their work after all. Previously, that same part of the rulebook specifically listed the "prize" as having "no cash value."
The
January 22 Apple Newsroom post
was apparently also updated to feature the company's (newfound) "strong belief" that "artists should be compensated for their work." Naturally, the actual "licensing fee" remains under wraps, although something tells us the ten best iPhone photographers out there will be getting more than spare change here.

After all, Apple plans to use the winning "Shot on iPhone" images to advertise its products on Twitter, Instagram, Weibo, WeChat, Apple.com, in retail stores, and even on billboards in "select cities." That's a massive campaign hinging on the quality of the work professional and amateur photo artists will be willing to dedicate to this project.
It would have been pretty scandalous to pay nothing for that, especially when contest submission equates to granting Apple a "royalty-free, world-wide, irrevocable, non-exclusive license for one year to use, modify, publish, display, distribute, create derivate works from and reproduce the photo."