Major US retailer abruptly removes Apple Pay support after two years
19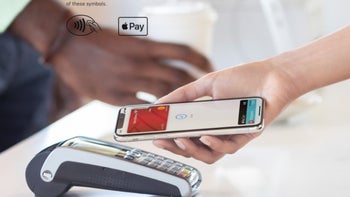 UPDATE
: JCPenney has finally released an official statement, first reported by
TechCrunch
. This offers a technical explanation for the retailer's decision to "suspend all contactless payment options until a later date." While that suggests there's a good chance Apple Pay support will be reactivated at some point in the future, JCPenney is also hinting at modest popularity for the digital wallet app in its stores, claiming the "vast majority" of shoppers continue to rely largely on "inserting or swiping their physical credit cards at point-of-sale terminals" to complete their transactions. Original article follows.
While Apple is still
selling plenty of iPhones
,
iPads
, and
smartwatches around the world
, the tech giant's "services" and software are suddenly growing at an unrivaled pace, generating revenues of nearly $11 billion between October and December 2018, up from $9.1 billion during the final three months of the previous year. Apple Pay, Apple Music, and the iOS App Store are by far the most successful and lucrative such services, at least until the
Apple Arcade
and
TV+ platforms
actually become available for end users.
Released less than five years ago, Apple Pay powered a mind-blowing 1.8 billion transactions in the last 90 calendar days of 2018, continuing its
aggressive expansion stateside
and worldwide with a long overdue debut in Germany, as well as major new partnerships with the likes of
CVS
,
Target, and Taco Bell
.
Curiously enough, another big US retailer
confirmed on Twitter over the weekend
(
via MacRumors
) its "decision to remove Apple Pay for our stores." JCPenney's move is certainly unusual (if not unprecedented), as there are still
a few holdouts
in Apple's race to US ubiquity, but we can't really remember anyone that supported the digital wallet platform for a couple of years to then reconsider without offering any sort of justification.
While not the earliest supporter of the increasingly popular app, JCPenney did embrace the service back in 2017, helping it reach 74 of the top 100 US retailers by revenue as of January 2019. That included Target and Taco Bell, so we're guessing the count is now down to 73. That's still an impressive number, as is the
70 percent touted by Tim Cook
as the platform's target for later this year as far as all US retailers are concerned.
Hopefully, we'll get an explanation from JCPenney soon as to what made the department store chain pull the plug on Apple Pay support in both its retail locations and iOS app.