Global iPhone sales might be down, but US installed base is up to 189 million units
29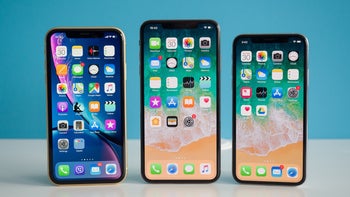 Apple's struggles in
crucial global smartphone markets like China
and
India
are
no longer a big secret
, but at the same time, the company is certainly doing a decent job maintaining and even boosting its iPhone user base in the
similarly essential US market
.

That's a significant improvement from the 166 million iPhone US installed base estimated for the end of 2017, as well as slightly larger than the 185 million unit count from 2018's third calendar quarter.

While actual sales have started to decline, this number has been steadily growing over the past couple of years, mainly thanks to first-time iPhone buyers rather than folks switching from the Android side.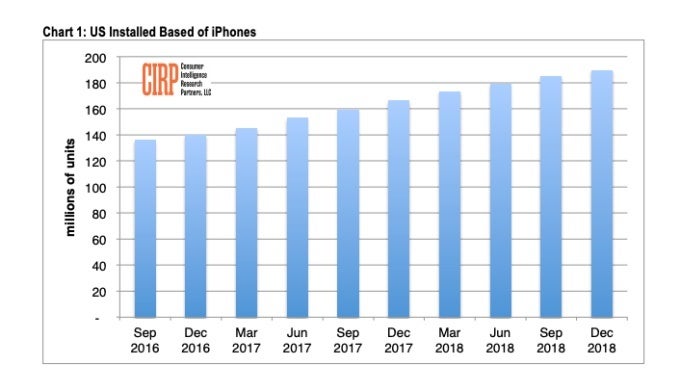 That said, the installed base progress appears to be slowing down as well, from 19 percent between Q4 2017 and Q4 2018 to 14 percent now compared to a year earlier. 2018's holiday season raised the tally by a measly 2 percentage points versus the September quarter, while Q4 2017 figures rose a cool 5 percent from the year's third quarter.

Whichever of the three might be closer to reality, it represents a massive drop from Q4 2017, when Apple itself confirmed worldwide iPhone shipments of 77.3 million units.