Tablet shipment decline to continue through 2023, Apple to remain largely unaffected
19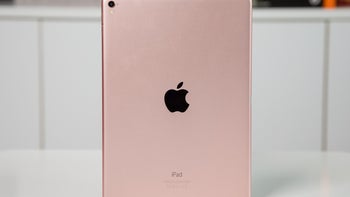 Apple iPad Pro (9.7-inch)
As smartphone display sizes have continued to increase over the years, the demand for tablets has naturally declined. This trend shows no sign of slowing down according to DigiTimes Research, which expects shipments to continue dropping through 2023.

Within the report, it's claimed that demand for tablets with 9-inch displays or above will grow substantially this year due to the demand from consumers who are looking to replace smaller tablets. This is expected to continue throughout 2019 too. But despite this, the overall number of units sold is set to drop, with forecasts expecting shipments of 141 million units next year.

Moving into 2020, the declines are expected to begin slowing substantially and, between 2021 and 2023, an annual drop of just 2-3% is forecast. This means that overall shipments are set to remain above 120 million units annually.
Breaking down this demand, it's claimed that the average tablet size will sit between 9.7-inches and 12.9-inches during this period. This is due to the fact that smartphone size increases are now expected to slow as bezel-less concepts
near reality
. As many of you may have noticed, the two display sizes mentioned coincide with those of Apple's iPads. This is because DigiTimes sees the company gradually increasing its share in the market due to its recent
low-priced model
and the longer product life of its products in comparison to Android alternatives.