Apple could make you forget about the new AirPods next month with new Beats headphones
9
The Powerbeats3 are wireless, but not "truly" wireless
Apple isn't known for its costly acquisitions, generally focusing on
buying small companies
that can add valuable resources to
new areas of development
for the Cupertino-based tech giant without entailing a great risk from a return on investment standpoint. But the iPhone and iPad makers actually splashed the cash on Beats Electronics back in 2014, acquiring Dr. Dre's buzzworthy audio device outfit in exchange for a whopping $3 billion.
While we will obviously never know exactly how much Apple has gained or lost as a result of this extravagant purchase in its immediate aftermath, the future of the Beats brand appeared to hang in the balance as there were no new products released under the once fruitful label
for the entirety of last year
. But fret not, Dre fans, as a redesigned Powerbeats version is expected out pretty soon.
Namely, sometime in April, according to a retail channel source described as reliable in the past by
the folks over at CNET
.
AirPods rival or something for a different target audience?
There are plenty of popular Beats-branded wireless headphones already on the market, ranging from the $120
BeatsX
all the way up to the $350
Beats Studio3
, but one thing that's missing is a "true wireless" option. The reason for that is simple, as Apple probably didn't want anything to steal attention away or reduce the appeal of its
first-generation AirPods
.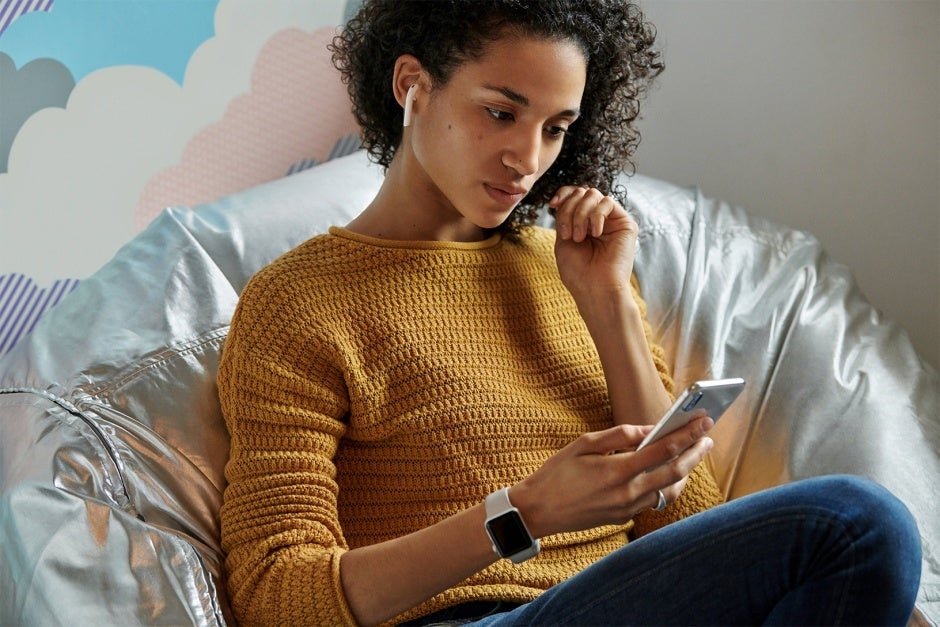 The new AirPods are sleek, but they're certainly not perfect
Instead of thinking about the Powerbeats4 (name obviously unconfirmed) as better or worse than the 2019 AirPods generation, you should just regard them as different products. Rumor has it the new, completely wire-free Beats Powerbeats could "borrow" the H1 chip of the freshly upgraded AirPods, as well as the hands-free "Hey Siri" capabilities. But water resistance, better bass, and a more ergonomic design focused on keeping these things snug in your ears at all times, might be added to the mix.
That... arguably makes the impending Beats product sound superior to the 2019 AirPods, although we clearly don't have the full story yet. There's no mention of wireless charging support, while battery life is presumed but not guaranteed to be better. Perhaps most importantly, we have no idea how the reimagined Powerbeats will actually look. We know the cable keeping the Powerbeats3 together will disappear, but absolutely nothing else, which suggests this sequel might be more about functionality and outdoor endurance than fashion.
It's all about the money
We're sorry to break it to you, but Beats headphones are not generally what we'd call affordable. The sporty Powerbeats3 are (typically) pricier than the stylish Apple-branded AirPods, although unlike those market-leading bad boys, these slightly less successful wireless audio accessories routinely go on sale at massive discounts. At the time of this writing, for instance, they're just $99.99 at Best Buy after a 50 percent markdown that's actually become a
common occurrence in recent months
.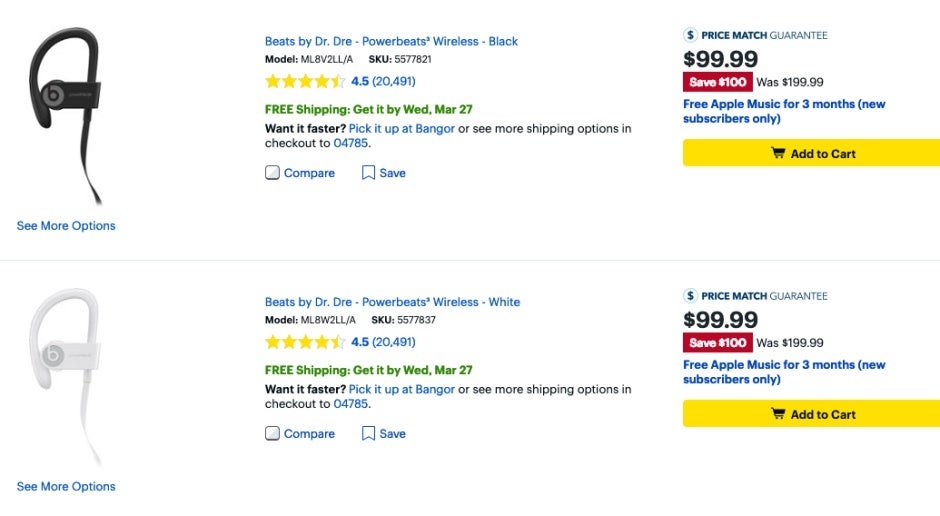 Get them while they're discounted... or not
That probably signals a follow-up effort is indeed right around the corner, but it also suggests it won't be a very good idea to purchase said sequel straight off the bat. That being said, whether or not the Powerbeats4 will be better than the
AirPods 2
, a starting price of more than $200 is likely to put off a large number of potentially early adopters. The question is can Apple deliver all the aforementioned upgrades over the Beats Powerbeats3 and refrain from adding a premium of, say, 50 bucks? We'll apparently see about that in just a few weeks or so.