False alarm: Apple Music support for Google Home devices not happening... yet
3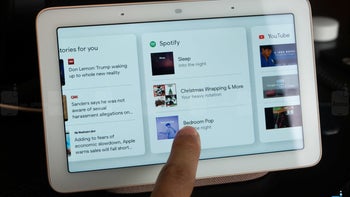 Just a few short months ago, any rumors, suggestions or hints of official Apple Music support being provided to Google Home users would have probably been deemed too far-fetched to take seriously. But now that
the world's second most popular music streaming service
works on
Amazon's market-leading Echo devices
, a similar partnership between Google and Apple seems pretty much inevitable.
Somehow, the Google Home app misidentified Apple Music as a supported service due to the streaming platform's compatibility with Google Assistant. That sounds curious, to say the least, although the search giant insists it has "nothing to announce regarding updates to Google Home." Of course, that doesn't necessarily mean the situation will remain that way for much longer.
Google's smart speakers can already be used to stream your favorite tunes via a wide range of "premium" services,
from Spotify
to
Pandora, Deezer
, and of course, Google Play Music and YouTube Premium. Meanwhile, Apple is bizarrely keeping HomePod owners locked into the company's in-house streaming app, but as
iPhone sales and profits continue to decline
, the services business is growing and expanding.
In addition to
Amazon's best-selling smart speakers
, Apple Music also supports everything from
Android tablets
to Windows PCs, so it definitely makes sense for Google Homes to join the party soon in a mutually beneficial deal. Apple Music could further boost its subscriber count, while Google's smart speakers would start to appeal to iOS users even more. What's there to hesitate about?