Apple complies with German court order, halting regional iPhone 7 and iPhone 8 sales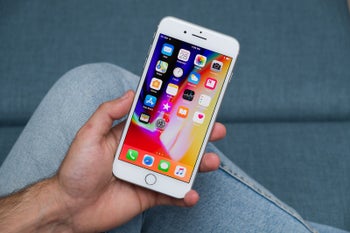 As if Apple didn't have enough on its plate dealing with
weaker than anticipated demand
for its
newest iPhone generation
, which was partly blamed for a big downward revision of the
company's latest revenue forecast
, Qualcomm took its
legal war against its erstwhile ally
to the next level yesterday.
By posting
bonds of over $1.5 billion
required by a German court in a
December 20 ruling
, the semiconductor giant forced Apple to halt local sales of a number of older iPhones found to be in infringement of some of Qualcomm's patents relating to the handsets' power-saving technology.

It seems there was nothing to do to evade the embargo around those parts, which likely covers sales in physical retail locations as well. But even though Qualcomm expects third-party German sellers to follow Apple's suit, that hasn't happened yet.
At the time of this writing, the four iPhone models in question are still available through the local arm of Amazon, not to mention key Apple partners like
Gravis
are specifically promoting the iPhone 7 and iPhone 8 lineups on their homepages.

While it remains to be seen whether or not Qualcomm's interpretation of last month's court verdict will eventually be shared by other iPhone 7 and 8 sellers, Apple is naturally in the process of appealing the ban, which many experts expect to end successfully. If that happens, Qualcomm's $1.52 billion bond will be used to cover Apple's losses during this period of prohibited sales. Basically, the war is only getting started.