Qualcomm accuses Apple of 'flouting the legal system' with insufficient iOS update
9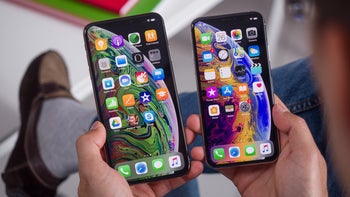 Longtime business partners Apple and Qualcomm have been embroiled in
increasingly ugly legal battle
for
almost two years now
, and just in case the conflict wasn't complicated and confusing enough for those unfamiliar with smartphone patent wars, the two tech giants seem to be interpreting a recent court ruling very differently.
Yesterday's
iOS 12.1.2 rollout start
appeared to fit the description, either removing or revising the functionality found in violation of Qualcomm-owned patents in addition to fixing a number of eSIM and cellular connectivity-related bugs.
But this
doesn't seem to be enough to appease Qualcomm
, which claims Apple "continues to flout the legal system by violating the injunctions." Don Rosenberg, the San Diego-based company's general counsel, insists Apple is deliberately attempting to "obfuscate and misdirect" with its actions following the Chinese court order, as "sales, offers for sale and importation of devices identified in the orders" should have been immediately halted.
That obviously
never happened
, although it feels highly unlikely that Apple is simply and brazenly ignoring a clear-cut ban. Instead, the company appears to be taking advantage of the court's ambiguity in requesting devices using certain software features be prohibited for sale.

Interestingly, while it was initially believed the orders made clear mention of older iOS versions violating Qualcomm patents, Reuters says that's not really the case after carefully examining a copy of official documents.
That may or may not work in Apple's favor, as the vagueness and uncertainty seem to help resisting the ban for the time being, while threatening to
impact the iPhone XS, XS Max, and iPhone XR
eventually. One thing's clear - there's no happy end in sight for this nasty legal clash.
Not anymore
.
Recommended Stories