Qualcomm posts $1.52 billion bond required to start the sales ban of older iPhone models in Germany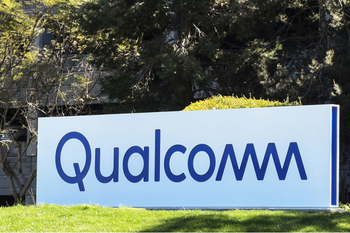 Qualcomm posted the bond with the court today
says Reuters
, meaning that the ban can now begin. Apple says that it will remove older iPhone models from German stores, and it will also appeal the original court ruling. Despite Apple's decision to appeal, the importation and sales ban went into effect once the court received the bond from Qualcomm. The bond needs to be posted in case Apple wins the appeal and the ban is reversed. This way, it can be compensated for lost iPhone sales that were missed due to the ban.
Apple and Qualcomm have sued each other a number of times,
but more pressing for the latter is a trial that begins tomorrow
. With judge Lucy Koh (famous for presiding over Apple v. Samsung) holding the gavel, the ruling of this case could force Qualcomm to change its entire business model. The FTC says that Qualcomm's current method of not requiring other chip makers to license its technology violates antitrust rules. Qualcomm gets paid by handset manufacturers based on a percentage of the entire retail price of a phone. Companies like Apple, Samsung and Intel argue that they should be charged a percentage of the value of any component inside a phone that uses Qualcomm's patent. Judge Koh has already ruled that Qualcomm's patents are standard essential and should be licensed on a Fair, Reasonable and Non-Discriminatory (FRAND) fashion.