No settlement talks between Apple and Qualcomm are scheduled to take place
11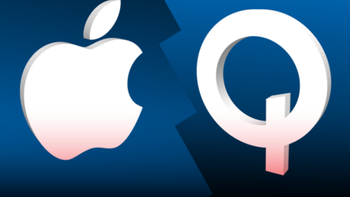 Earlier today, we told you that a U.S. court ruled that
Qualcomm must license its standard-essential patents related to smartphone modem chips
to its competitors, like Intel. Previously, the company was offering these licenses only to smartphone manufacturers. These patents are essential to the production of a device so that the product can meet a technical standard. They are licensed using fair, reasonable, and non-discriminatory terms, known as FRAND licensing.
There has been some speculation that
Apple and Qualcomm will kiss and make up before the end of this yea

r,
both agreeing to settle their legal differences out of court. However, as reported today by Reuters, Apple and Qualcomm have no plans to start settlement talks. According to a source inside Apple, the company is planning to take on Qualcomm in court.
"There is absolutely no meaningful discussion taking place between us and Qualcomm, and there is no settlement in sight. We are gearing up for trial."-Anonymous Apple employee
The case will head to trial early next year. Qualcomm CEO Steve Mollenkopf says, "We continue to talk. We also have a number of ... legal strategies that are in flight. And we hope that through the combination of either those paths, we could get to a resolution, and we're confident that we will."