Xiaomi's highly anticipated Mi 5 flagship may actually be announced in 3 weeks
8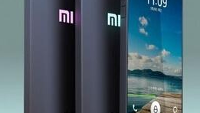 Last we heard of the
Xiaomi Mi 5
, it was headed for a November release with a Snapdragon 810 SoC on board. Rumors said that it will miss the annual refresh (
Mi 4
was announced in July last year)
due to troubles
with the SD 810 and its infamous overheating.
We've also been hearing mixed reports that the Mi 5 will be, in fact,
rocking a next-gen Snapdragon 820
. So the rumors flew back and forth a bit, until the
last piece of believable info
landed – and that is the one that said that the Mi 5 will, indeed, have a Snapdragon 810 humming under the hood, while it's the 5.7"
Mi 5 Plus
that will rock an 820.
There is now some rumble about a
July 16th event
, during which the company will be revealing a mystery handset. Some speculate that it may, in fact, be the new Mi 5 flagship. It still may turn out that this is not the case, but a new rumor will have use on our toes yet – according to Chinese tech blog Mobile Dad, the Mi 5 may be announced on the 5th of August – just 3 weeks from now.
Apparently, Xiaomi will be holding some sort of "Annual Conference" on this date, and it would make sense that the company celebrate it with the newest iteration of its flagship product. So, if this turns out to be true, it may mean that its the Mi 5 Plus that's scheduled for a November announcement, whereas the Mi 5 is still on-track. Well, we will be holding our breath!
source:
Mobile Dad
(
translated
) via
Android Headlines