Xiaomi Mi5, Xiaomi Mi5 Plus to be powered by the Qualcomm Snapdragon 820?
35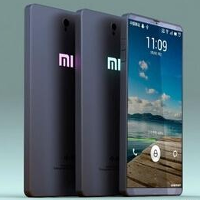 A report published today indicates that Xiaomi will be following in the footsteps of other smartphone manufacturers by offering a regular and premium version of its next flagship phone. The Xiaomi Mi5 and Xiaomi Mi5 Plus won't see the light of day until November, according to the report, and both will feature a full-metal build with a "bezel-less" screen. This dovetails with information that we passed along to you back in March
calling for a fourth quarter unveiling of the Mi5
.
The report states that the Mi5 and Mi5 Plus will both be powered by the Snapdragon 820 SoC, which should include a solution to the overheating issues (real or imagined) that have plagued the Snapdragon 810 chipset. The Snapdragon 820 is expected to use the 14nm FinFET process. With the Snapdragon 820 shipping to customers later in the year, the timing might be close but it is possible for Xiaomi to unveil the new phones in November with an early 2016 release in mind.
The Xiaomi Mi5 will feature a 5.2-inch 2.5D glass with a 1440 x 2560 resolution, and it appears that Xiaomi will offer two variants of the phone. One will carry 3GB of RAM and 16GB of native storage, while the other will feature 4GB of RAM paired with 64GB of internal memory. A 16MP camera adorns the back of the unit, and a fingerprint scanner is included. It is all powered by the 3000mAh battery that comes with the model. The device will measure just 6.1mm thick, slimmer than the 6.9mm
Apple iPhone 6
.
The Xiaomi Mi5 Plus will be equipped with a 6-inch, 1440 x 2560 resolution glass with 4GB of RAM offered on all variants. A 20MP rear camera will be aboard.
Perhaps Xiaomi will consider this pair strong enough to lead the company's long rumored expansion into North America and Europe. For now, it is all speculation. Speaking of which, the Xiaomi Mi5 is rumored to come priced at the equivalent of $371 USD.
source:
Gazx.org
(
translated
) via
XiaomiToday