Xiaomi Mi5 delayed thanks to issues with the Snapdragon 810 SoC; HTC J Butterfly feeling the heat
67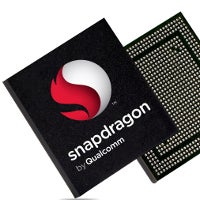 After Sony came out last week and
admitted that the Sony Xperia Z3+ and Sony Xperia Z4 were experiencing overheating issues
thanks to the Snapdragon 810 SoC, more misery seeped out of HTC and Xiaomi's camp today. The
already released HTC J Butterfly
is now taking it on the chin with talk that the Snapdragon 810 chipset is turning the top-shelf smartphone into a warming tray. Add that to other problems that this model has had with poor battery life and an unresponsive touchscreen, and this is one Butterfly that doesn't seem ready to take flight.
While the
HTC One M9
also employs the Snapdragon 810 chip, the manufacturer throttles the clock speed of the SoC on that model under certain conditions, in order to prevent the chipset from reaching the high temperatures that have afflicted it on other models. Other variants of the HTC One M9, like the
HTC One M9+
use MediaTek chips and aren't expected to be offered in Europe or the U.S.
Xiaomi's sequel to its flagship
Xiaomi Mi 4
has not yet been unveiled. Still, the phone is affected by the overheating Snapdragon 810 SoC. Earlier this month, we passed along a report that
the Xiaomi Mi5 and Xiaomi Mi5 Plus would both feature the Snapdragon 820 chipset
under their respective hoods. While this would seem to eliminate any problems generated by the Snapdragon 810, the Mi5 and Mi5 Plus could both be delayed unil the Snapdragon 820 is ready to ship in numbers.
Xiaomi already uses a handful of patented thermal controls on the
Xiaomi Mi Note Pro
in an attempt to ward off overheating problems with the Snapdragon 810. But if these patents really solved all of the problems, Xiaomi might not have decided to wait for Qualcomm to mass produce the Snapdragon 820.
Yesterday, we told you that thanks to the overheating problem, Qualcomm will be
shipping a lower number of Snapdragon 810 chip sets than originally forecast
. While that is not surprising, back in May the chipmaker's VP of marketing said that
the Snapdragon 810 never did overheat on a commercial device
.
source:
UDN
(
translated
),
TechNews.tw
(
translated
)