Google Nexus history: a vessel for Android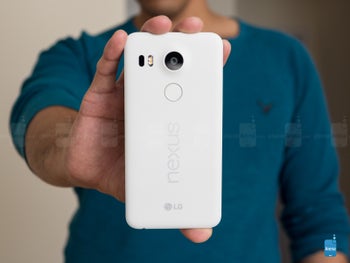 The Google Nexus family was born in the early days of 2010. A project that had been in development for quite a while, the first Nexus One phone was for a long time considered a phone made for developers with no clarity whether it would ever be released to the masses.
It was, and it was the first step in a long journey that had Google define the idea of a Nexus phone more clearly: a phone designed by Google itself and made to showcase the newest version of the Android platform in a way that Google itself envisioned it.
Nexus phones have never been about breaking hardware barriers and records, yet they are always released with top-tier specifications. They have also passively shown Google's idea of good hardware design and features. This way, Google showed to the world that it does not consider microSD cards a good idea, and later on, it did away with user-removable batteries as well, all in a transition to a cloud-first,
wireless charging
future.
The Nexus idea, however, was not one Google actively pursued. It did not sell Nexus phones through carriers, and they were mostly used by developers and enthusiasts. In 2016, Google ditched the idea and replaced it with the
Pixel
phones, a series of truly premium flagship phones that Google claims wants to sell to the masses. You can see the
Google Pixel phone history by clicking here
.
Google Nexus phones history:
Google Nexus One (2010)
Google Nexus S (2010)
Google Galaxy Nexus (2011)
Google Nexus 4 (2012)
Google Nexus 5 (2013)
Google Nexus 6 (2014)
Google Nexus 5X and 6P (2015)
Nexus One
January 2010
Codename: Mahi Mahi, aka HTC Passion
Screen size: 3.7"
The phone that started it all for the Google Nexus series was the HTC-made Nexus One.
Just look at its spec sheet on the right, and you get a sense of what the past looked like in a very vivid recollection.
The Nexus One featured a fancy trackball that you could use instead of a mouse for a very precise selection. Overall, it was met with enthusiasm: the first Google phone had solid design, nice display and contemporary processor, plus it showcased a very clean version of Android. Back in those days, litigations over names were still the hot topic and the Nexus One was attacked for allegedly plagiarizing Phlip K Dick's Nexus-6 name from the author's "Do Androids dream of electric sheep" book, as well as from Apple.
Major new features: support for near field communication (NFC), SIP protocol for VoIP calling, double tap to zoom in browser


Nexus S
December 2010
Codename: Crespo
Screen size: 4.0"
Only the second Nexus phone in the series, the Nexus S already did away with the microSD expansion memory card slot, and that was a sign of what's to come in the future of Nexus - no other Nexus phone came with a microSD slot. The reason? Google seemed to be disappointed in the slowdown that came with a microSD card and the fact that slow-speed cards could slow down the Android system.
For all else, the Nexus S brought Android
2.3
Gingerbread, one of the most long-standing versions of Android and one that probably most of you remember using at a certain part of their life.
The Nexus S on its own was a plastic phone with a slight curve, not outstanding in terms of design, but instead feeling rather utilitarian. It was also the last Nexus phone to come with capacitive buttons - all other Nexus phones from late 2011 came with on-screen navigation keys.

Major new features: new UI design, support for large screens and high resolutions, improved keyboard and word selection tools, improved copy-paste, download manager, support for front-facing camera, native support for sensors like gyroscopes


Galaxy Nexus
November 2011
Screen size: 4.65"
The Galaxy Nexus was a huge revelation, and we mean that literally - it was a 4.65" phone and that felt gigantic at the time. Ah, if we were only to know then that phones just a few years in the future would be commonly released with 5.7" displays!
The notable thing about the Galaxy Nexus was its sturdy design with a slight, but noticeable curve. It also had a removable back cover for easy access to the battery, a luxury that future Nexus phones would pass on.
And yes, the Galaxy Nexus was the phone to introduce Ice Cream Sandwich and on-screen buttons for navigation. The new face of the Google mobile operating system looked sleek, futuristic, and no longer Gingerbread-ugly...

Major new features: design overhaul with Holo theme, new Roboto system font, switch to three buttons rather than four for navigation (Menu button is deprecated), persistent Google search bar, easily take screenshots by pressing Volume down and power key simultaneously, mobile data stats and metering, etc


Nexus 4
November 2012
Screen size: 4.7"
The Nexus 4 was arguably one of the most influential and important Nexus phones and the reason for this was not only the fact that it launched with stock Android, the promise for timely updates, and top-notch hardware, but mostly because of its super low price.
With a starting price of $299 for a fully unlocked phone - half the price of iPhones and Galaxies at the time - it was a very alluring proposition not just for the developers, but for regular users as well.
The first LG-made Nexus phone, the Nexus 4 also came with an outstanding design with a glass back and a distinct pattern that glimmered in different patterns when you tilt the phone, a mesmerizing effect.
Major new features: optimizations to performance, multi-user support for tablets, lock screen widgets, quick settings, screensavers

The Nexus 5 was the second LG-made phone, and this one was based off the very successful LG G2.
With a 5-inch screen that features one of the best color calibrations for the time and a very zippy interface, the Nexus 5 became the go-to device for many people and has withstood the test of time, remaining zippy and fast-performing even as it gets updated to newer versions of the Android platform. Another convenience that it carried over from the Nexus 4 was support for wireless charging, a particularly useful feature that would be a relief for the otherwise very poor battery life of the handset.
And while Google had set on a mission to fix the problem that Nexus phones had in terms of camera quality, the Nexus 5 failed that effort. Its 8-megapixel main camera was a huge step up from the mediocre Nexus 4 rear cam, but still it was not on par with the iPhones and Galaxies of the time, neither in terms of speed, nor in terms of image quality.
Then, there was the performance part: the Nexus 5 suffered from throttling problems and underperfromed, with the only solution being placing it in a fridge to get maximum clock speeds. Those were just some technical niggles on the way, but looking in retrospective, it's clear that the Nexus 5 has been one of the most successful Google Nexus phones: it featured a very affordable price - and despite all technicalities - still runs fast and fluid.
Major new features: UI refresh with white rather than blue accents, new UI transitions, built-in screen recording, infra-red blaster native API, Android Runtime (ART) makes a debut, wireless printing, etc

Nexus 6
October 2014
Codename: Shamu
Screen size: 6.0"
The Nexus 6 goes in the extreme when it comes to size: it is indeed a gigantic phone that is not comfortable to carry, but the whole idea behind it seems to have been to support Google's 'be together, not the same' campaign, promoting the beautiful variety in the Android ecosystem.
The Nexus 6 seems to be one of the least popular Nexus phones - and while it's hard to pin-point just one reason - size might be it. Various sources - including Google official reports - have pointed out that sales of the phone were way below expectations.
The other sore point of the Nexus 6 that we've bumped into was its AMOLED display, which was poorly calibrated and resulted in very unnatural-looking colors. On the plus side of things, the Nexus 6 is indeed fast. It was the first phone to come with Android 5.0 Lollipop. It also stepped up in the camera department, as its 13-megapixel main shooter captures very good images, has the latest system chip on board, and a long-lasting battery. Google has currently slashed the price of the Nexus 6 and you can find it on deals for as low as $299, making it one of the most affordable phablets off-contract.
Major new features: Material Design, refreshed card-based notification system, refreshed multitasking with cards, new notification tray, transition to ART, Project Volta for improved power efficiency, new camera API with option to save RAW images, do not disturb feature, etc
Nexus 5X and Nexus 6P
September 2015
Codenames: Bullhead and Angler
After a shaky year 2014, when rumors ran rampant that Google might altogether kill the Nexus series, in 2015, Google Nexus is back.
Not officially just yet, but leaks have been way too consistent and plentiful, and this latest one reveals the new face of the Nexus series: two Nexus phones are coming, a 5.7" phablet by Huawei, and a 5.2" phone by LG, and both will have front-facing speakers, a fingerprint reader on their back, and a USB Type C connector.
By now, practically all the specs and tiny details have leaked out and we not only have the details, but those are backed up with very real looking renders and even pictures of the retail boxes of the two phones. The Nexus 5X features the Snapdragon 808 system chip, while the Nexus 6P comes with the Snapdragon 810, and that's probably the biggest difference between the two. You can learn more about the phones in our rumor round-ups.
Major new features: Doze for better stand-by time, Individual app permissions, Google Now on Tap